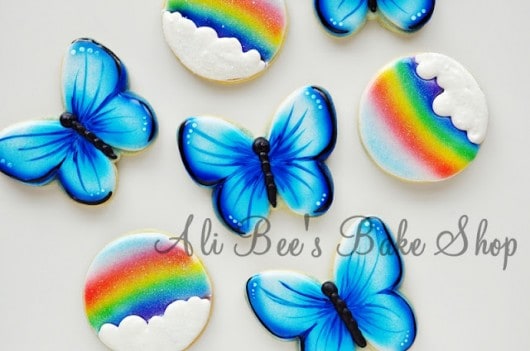 If you have even a passing fancy in cookie decorating you probably already know of the crazy talent over at Ali Bee's Bake Shop. These photographs shown are just a snippet of what you'll find there. Just jaw dropping work. Above are Ali's gorgeous air-brushed butterfly cookies. You can read their touching story and find a link to the video tutorial HERE.
And as one with a minor Alice in Wonderland obsession, my jaw is still hanging pretty low over these: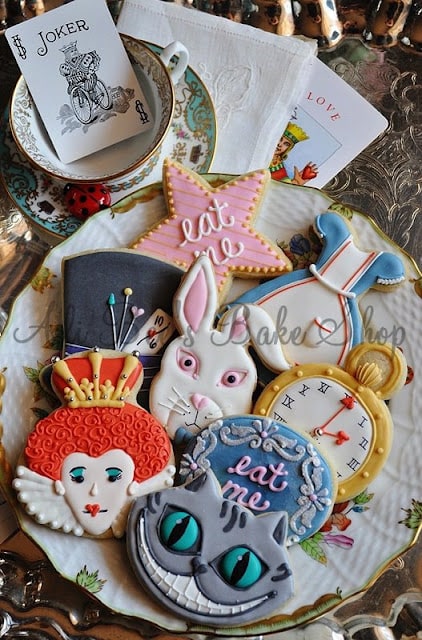 And the great Ali Bee is currently hosting a Sugarlicious giveaway!!!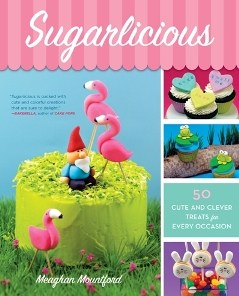 And visit Ali Bee on facebook HERE.
Thank you Ali Bee!!