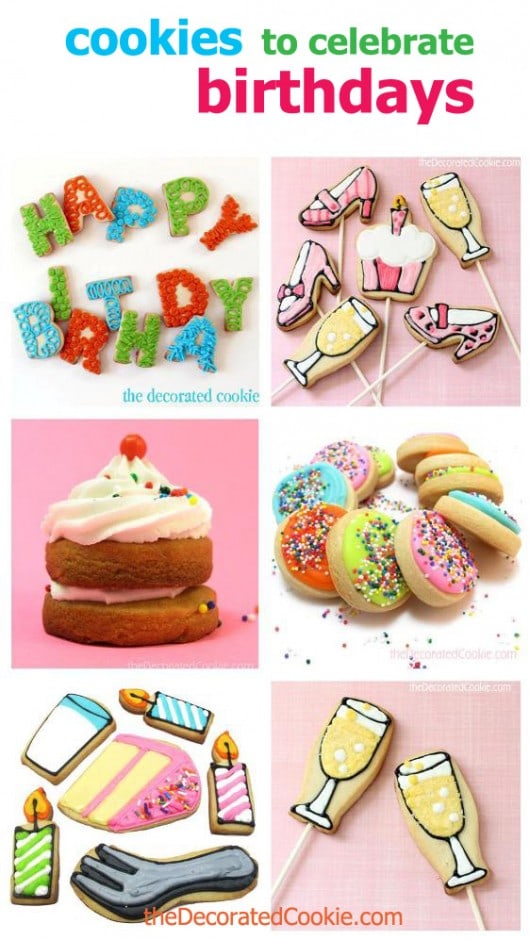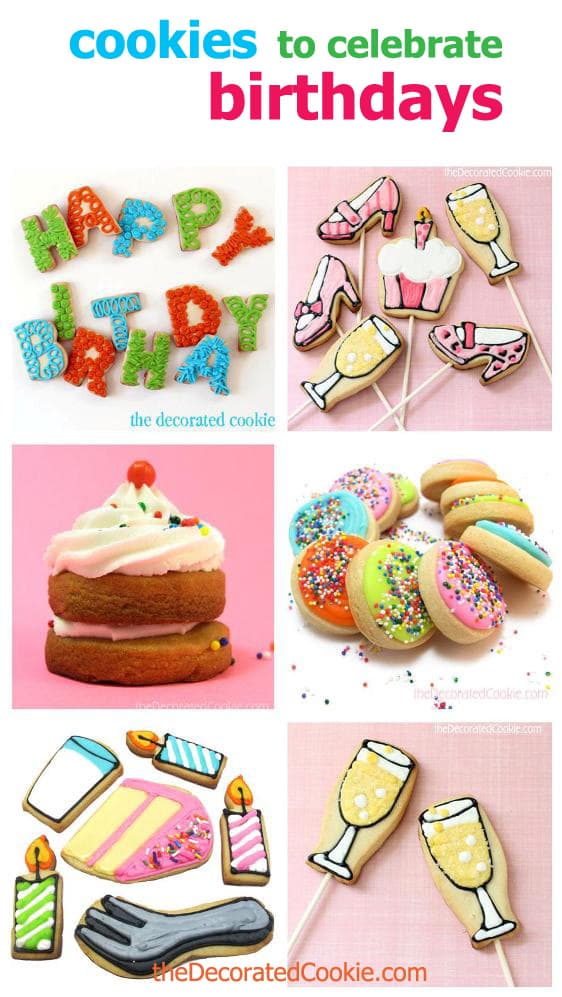 Here are a few pretty-in-pink cookies I made by request for a friend to give to her friend as a birthday gift. What says birthday celebration to you? I'm loving the champagne glasses (though mine would be a glass of Pinot Grigio and definitely with cheese and crackers).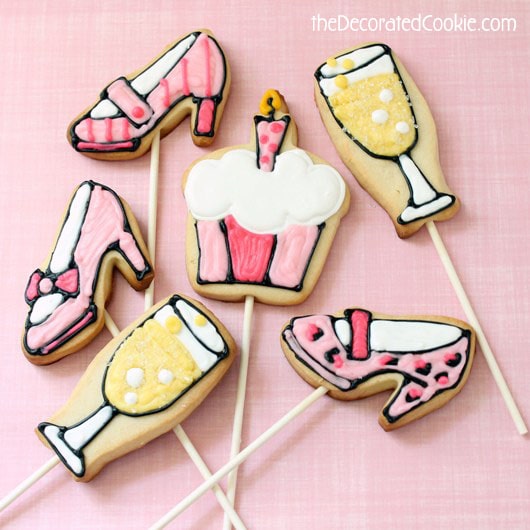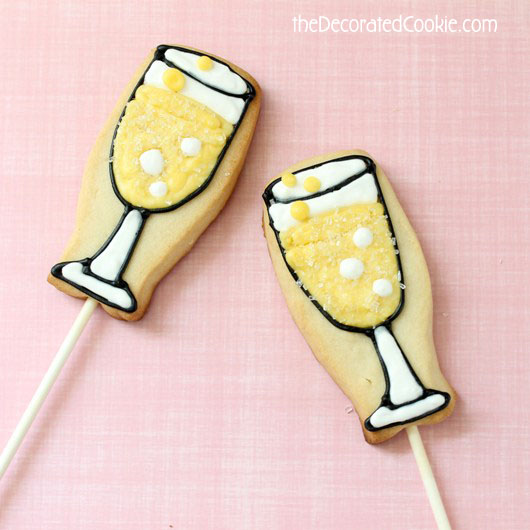 Here are a few just-for-birthday cookies from the archives.
Woah, this is from ages ago: The mini "CupCookie," a cookie cupcake.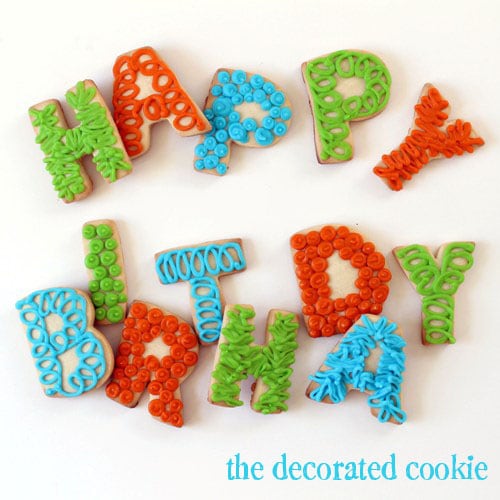 Easy to decorate Happy Birthday letter cookies.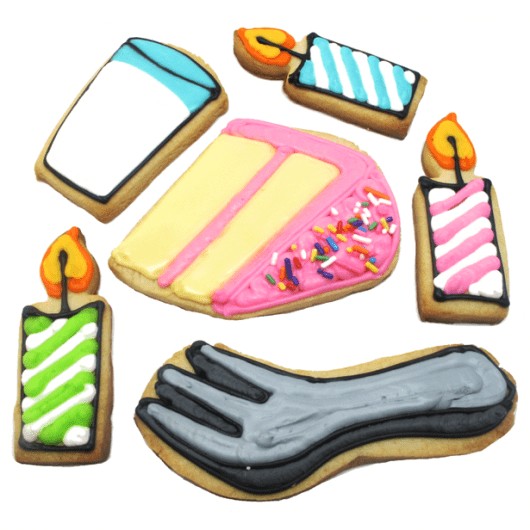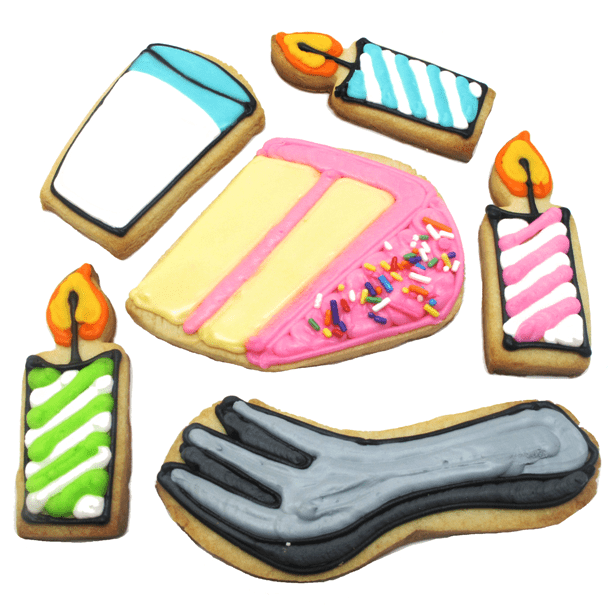 Cake, candles, even fork and milk birthday cookies.