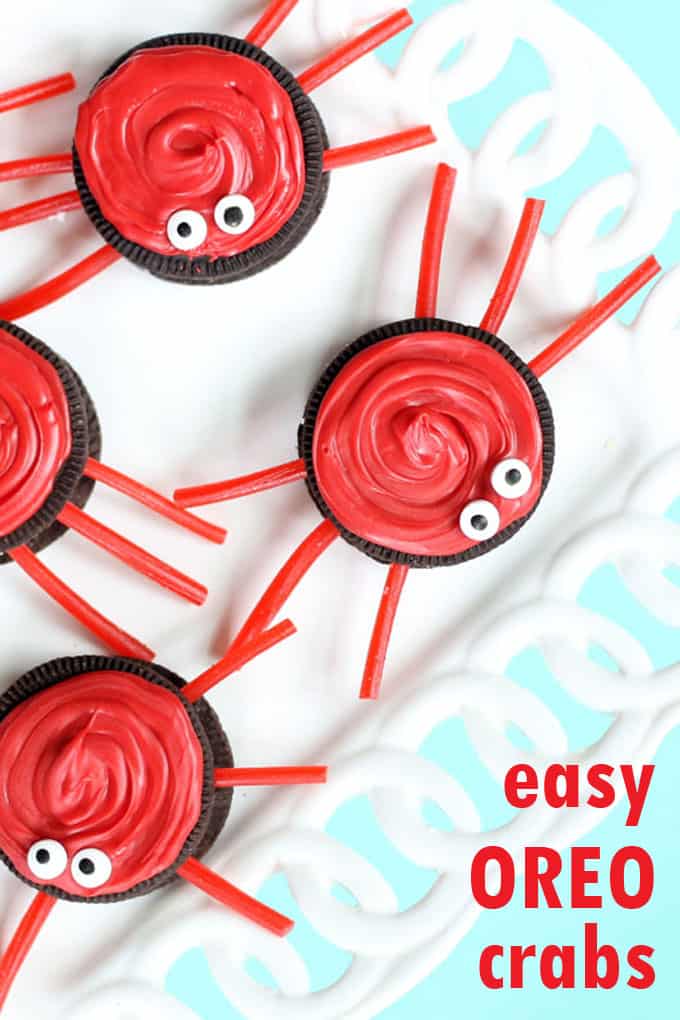 Store-bought Oreos, frosting, candy eyes, and licorice are all you need to make these easy Oreo crabs for the summer. 
how to make Oreo crabs
I'm so in love with these easy Oreo crabs. (Not feeling very humble today.) I whipped these up for Beth over at Hungry Happenings, who is pretty much the food craft master, so that's where I feel humbled.  The last time I visited Beth I made these Monster Oreo Cookies, And I thought about how I could update the Halloween version to a Summer version. Ergo… easy Oreo crabs. Because growing up, crabs used to pinch my toes in the ocean. So Summer = ocean = crabs = Oreos.
These Oreo crabs are pretty much an even-easier version of my crab cupcakes.  For the licorice, I recommend Twizzler's Pull n' Peel, found in the grocery store. You can find red candy melts , disposable decorating bags, and candy eyes online or in the craft store.
Need more sea creature food crafts? Check out these gumdrop crab and fish cupcake toppers. Or make candy sea creature lollipops. Or, what about shark marshmallows for Shark Week?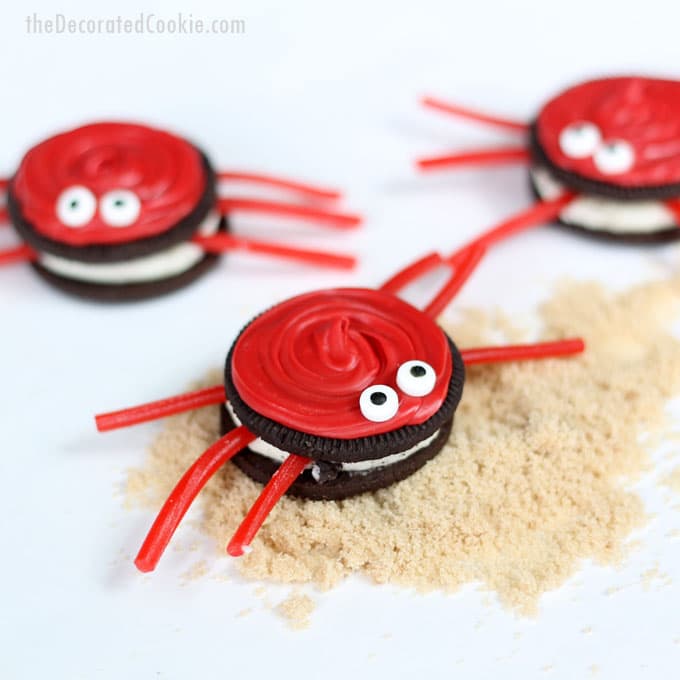 FOR THE WRITTEN HOW-TOS TO MAKE OREO CRABS, VISIT HUNGRY HAPPENINGS. 
And just to demonstrate how easy these are, my 4 year old made her own all by herself.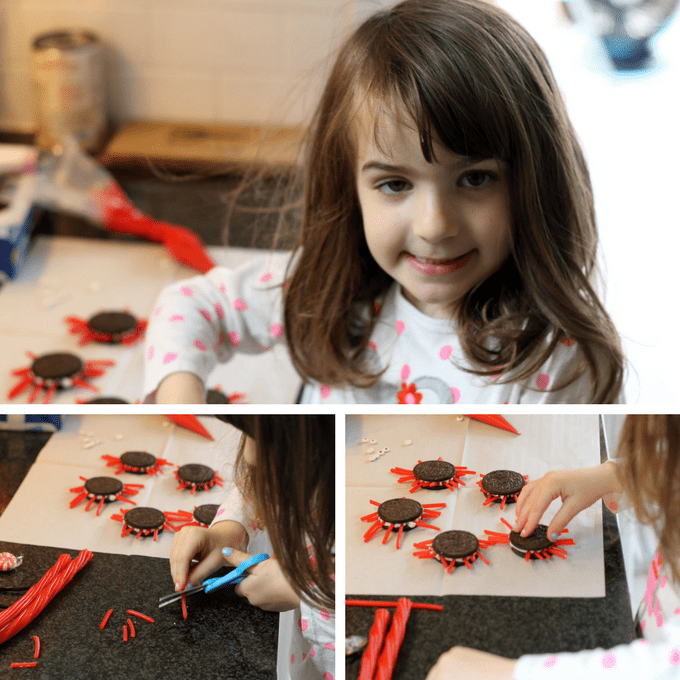 And here are the many-legged creatures she created. It's hard to believe I didn't help her AT ALL, huh?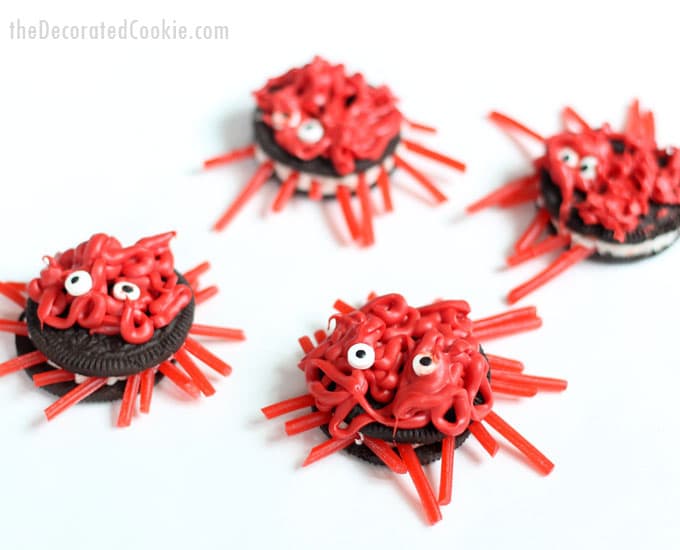 PIN FOR LATER: