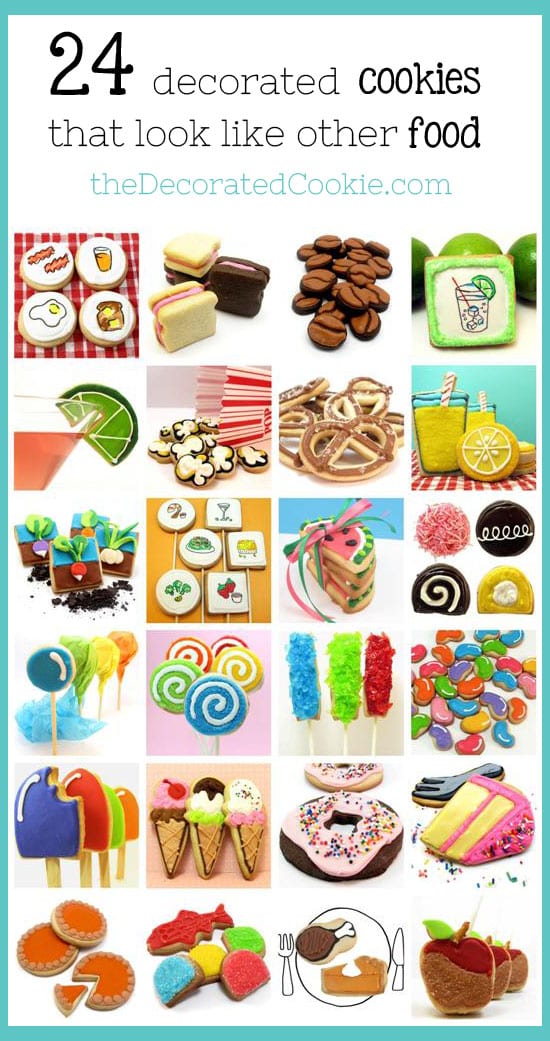 A roundup of decorated cookies that look like other food.
As many know, I worked as a cookie decorator for the first nine (of 15) years of a shop outside Washington DC, which is closing its doors at the end of August. (Taking a moment to mourn this loss to the cookie world… I can't do my feelings on this justice here, so I'll just take that moment.) Over the years, we had many, many, many bizarre requests. People's dogs, major appliances, human organs. There is no object or item you can name I've not put on a cookie. People have tried. I always win. I found the requests for food and drinks among the oddest. Mac n' cheese, gin and tonic, T-bone steak, mashed potatoes, baked potatoes, sweet potatoes, French fries, tater tots, oh my, I could continue for much longer listing the foods I've translated into icing. Something about putting food on food felt… redundant. I wish phones with cameras existed back then so I could have a better photographic record of some of those cookies. I do, however, have some cookies from the past on this blog that may serve as examples.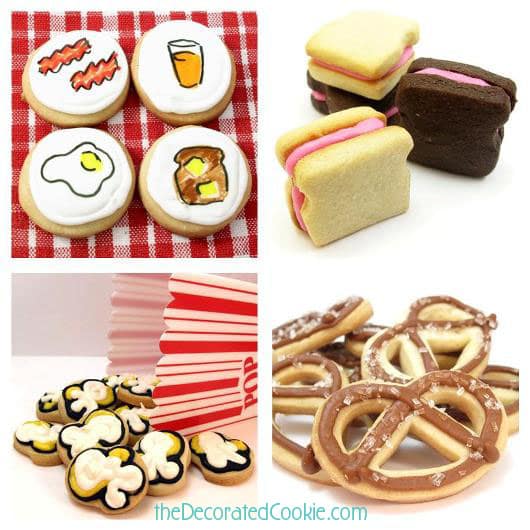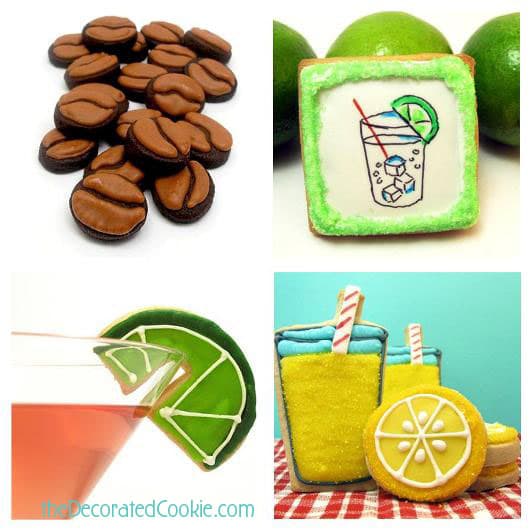 coffee bean cookies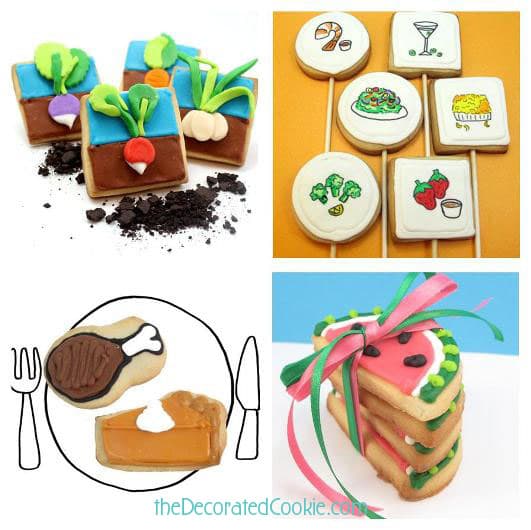 vegetable cookies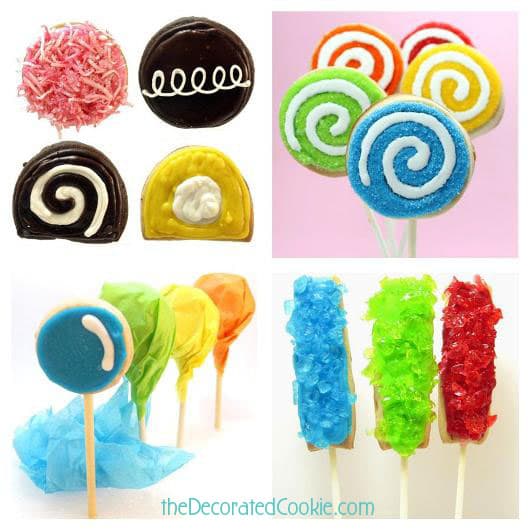 Hostess cookies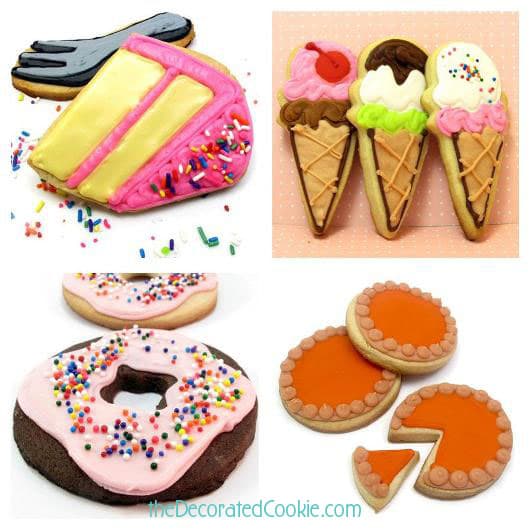 ice cream cone cookies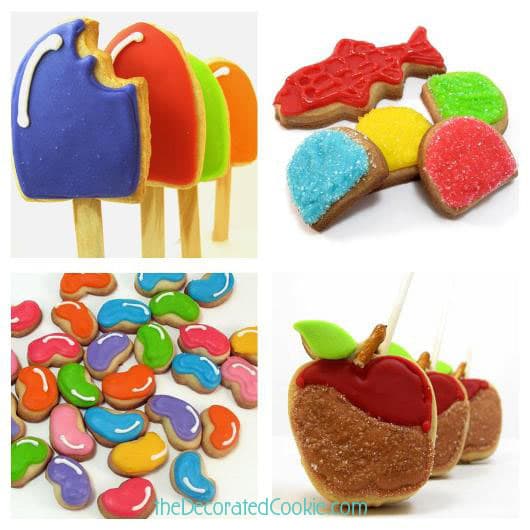 popsicle cookies
Swedish fish and gumdrop cookies
What do you think about cookies that look like other food? Are you on the side of "Aww, isn't that cute and clever." Or are you on the side of "just give 'em the food itself, why take all that time to draw it on a cookie?" I'm for the former, I suppose. Cookies are the best canvases for inside jokes, commentary, art, everything.