painted chocolates
The ideas for painted chocolates came from this wonderful new book on candy.
I'm always so impressed by the work and books by Autumn Carpenter, co-owner of Country Kitchen SweetArt, a cake and candy supply store, or a haven for folks like us.Her books are packed with information that is easy to access, exactly what the reader needs, never overwhelming, and always thorough. The Complete Photo Guide to Candy Making is precisely all these things. Over 600 photographs guide you so you need never be intimidated by tempering chocolate or candy thermometers. This book is especially handy for beginners (both nervous and brave) to use as an essential reference.
Here is everything covered, with about a jillion details in between:
All the basics and supplies you need — working with chocolate and cooked candies, including the sugar stages — dipped treats, barks and clusters (such as strawberries, pretzels, barks and adding decorations) — fudge — caramels — toffees, brittles, and hard candy — candy centers and fondant — truffles and ganache centers — marshmallows, divinity and mints — miscellaneous candies such as marzipan, gummies and taffy — troubleshooting tips (even the tiniest of details such as how to trim chocolate puddles from your dipped treats) — how to store candy and give as gifts.
Do you want to win a copy? Scroll to the end for the giveaway.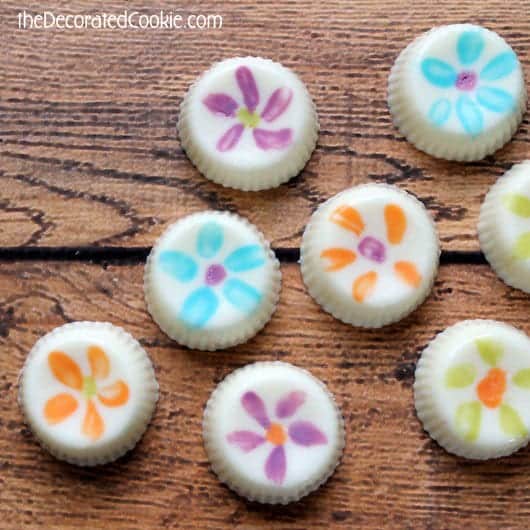 how to make painted chocolates

I found this simple candy mold in the craft store, then I followed the instructions in the book for making molded chocolate, including the tips on how to "paint" details. Easy peasy, instant treats.
I used candy melts in varying colors, available from the craft store. For the flowers, I melted just a few discs of each color in the microwave. With a small paint brush, I "painted" a flower design in the mold with the melted chocolate and let it set well.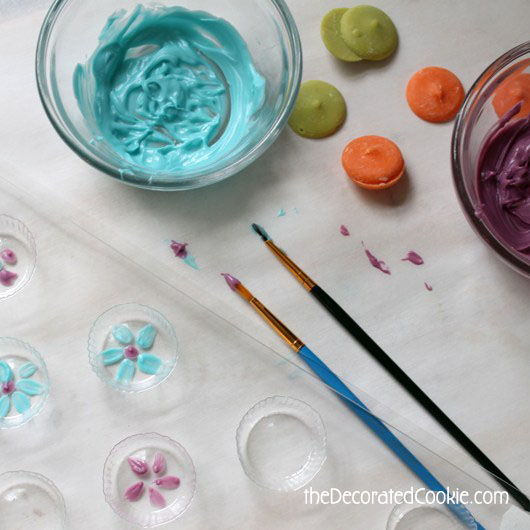 Then, I filled a disposable decorating bag (available at the craft store) with white candy melts, melted in the microwave, snipped a bit off of the tip and piped to fill each cavity. Pick up and tap the mold on the counter a few times and let the candy set well, about an hour or two. Then I popped them out, and that's it.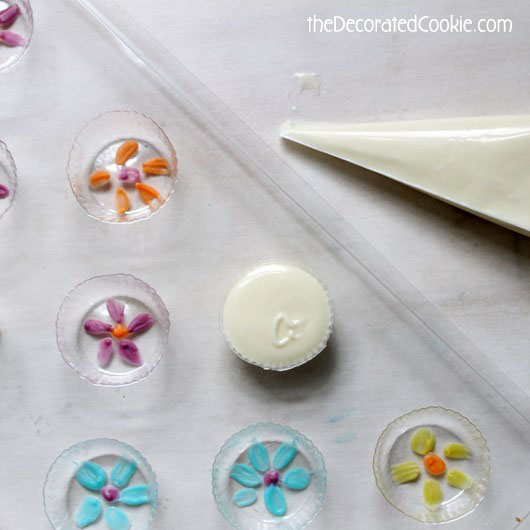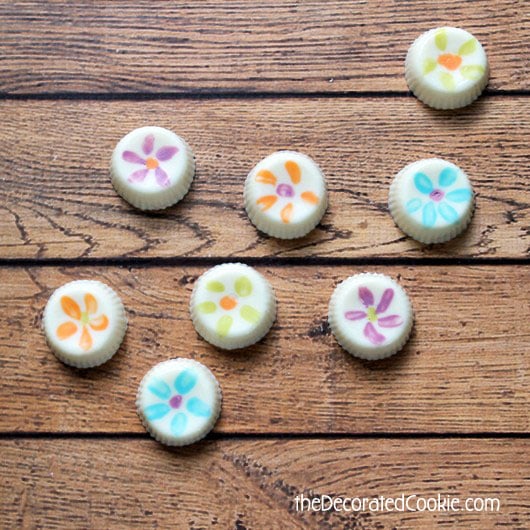 THE GIVEAWAY GIVEAWAY OVER
Leave a comment here before Wednesday, May 7, midnight, EST
for a chance to win a copy of The Complete Photo Guide to Candy Making
Winner chosen randomly.
Winner has 48 hours to respond after being notified before another winner is drawn.
Ships to US addresses only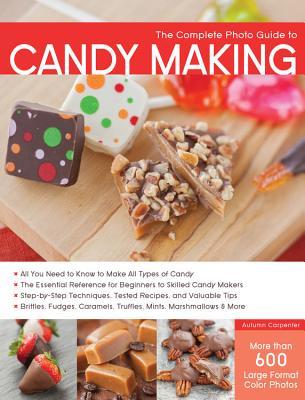 UPDATE: Congratulations to Debby! Her comment was randomly drawn to win. Thank you all for participating!