Disclosure: *This post may include affiliate links. As an affiliate, I earn from qualifying purchases.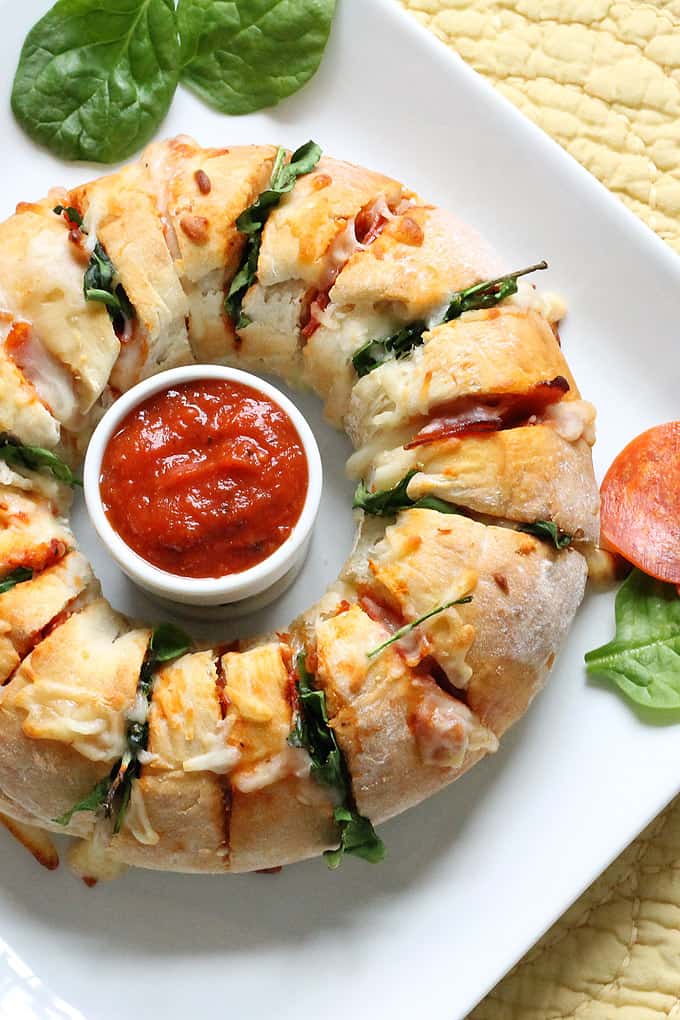 party pizza ring
Pizza's awesome and all, but pizza shaped into a ring is even awesomer. I mean, it's pizza. It's bread. It's a pizza ring. Hello, party. This is the best appetizer ever.
Make a party pizza ring HERE at Tablespoon.
Find all of the how-tos for making a pizza ring in the link above. It's very simple. You need to first bake a loaf of refrigerated bread in a Bundt cake pan. Then, make a bunch of slices (not all the way through) and stuff with sauce, pepperoni, basil and/or spinach leaves, and mozzarella cheese. Bake some more to perfection and serve with marinara sauce.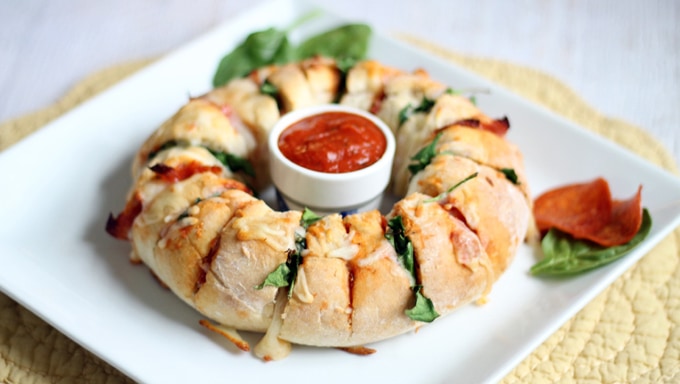 more fun pizza ideas