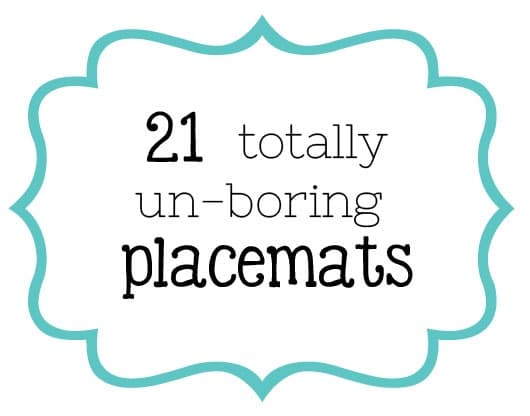 I think the more and more stimulation we get from the techno-crazy world around us, the more we need to be entertained all the time. Or maybe I'm just thinking about my five year old who seems to think she can't survive the slightest lapse in attention from yours truly. When rounding up cool and interesting placemats (there are a lot of them out there, who knew?) for my Ideabook at Houzz, one trend clearly ruled: Interactive placemats. Color on them, doodle on them, make origami animals from them, answer questions, learn stuff. All from placemats. Remember when placemats were just placemats? I do. But I also remember when kids weren't consumed by phones and texting and games at the dinner table, too. I think chalk and art and history and science are much better tools for dinnertime conversation than kids looking at the devices in their laps. Geez, I sound like an old fogy, right? Well, I'm proud to be an old fogy.
Find a roundup of 20 entertaining placemats for kids and adults HERE at Houzz.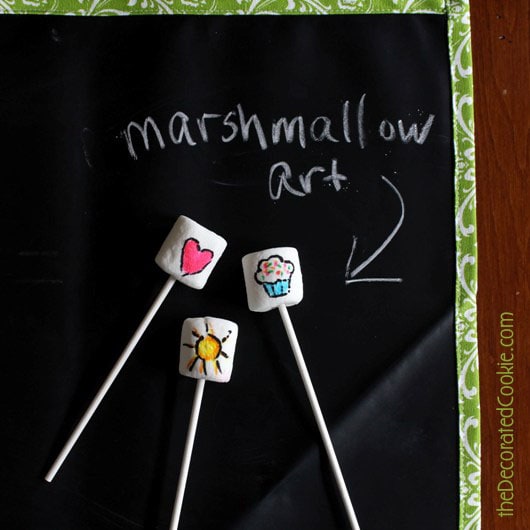 So I got this comment on my Ideabook from Sarah alerting me to her own product, Scribble Linens. Then she sent a table runner to try out. Little does she know I have this thing about chalkboards. One of my kitchen walls is a giant chalkboard, and if I was less lazy about DIY home decor, I'd have chalkboards all over my house.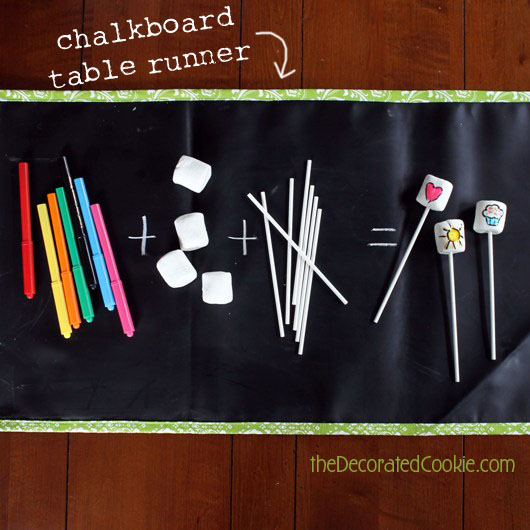 Now look at that! I can surround my table with guests, teach them how to make marshmallow art, and I never have to say a word. These Scribble Linens are genius. On one side is chalk-able (I don't think that's a word, but I mean to say, you can scribble all over it with chalk and wipe it clean with a wet towel). The other is fabric, in actual cool designs. You know, for when you just want a table runner or placemat to be a table runner or placemat. They also have coasters and tabletops by the way. So visit Scribble Linens HERE, like 'em on facebook HERE, get ideas on how to use them HERE (Wine party pairing instructions? Write names on coasters for wine markers? Hang on the wall? Record your blessings on Thanksgiving? Smart stuff), and find the blog HERE.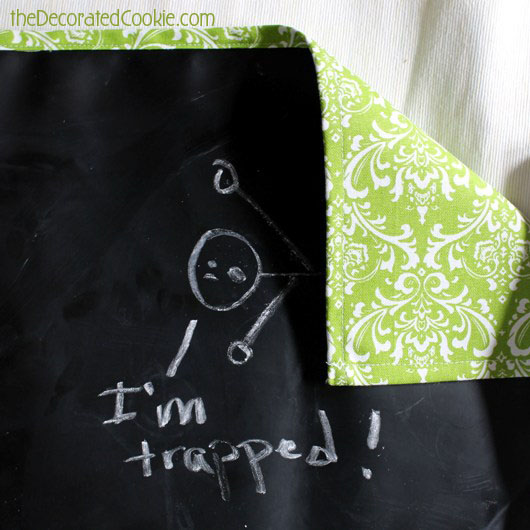 I had some fun with mine.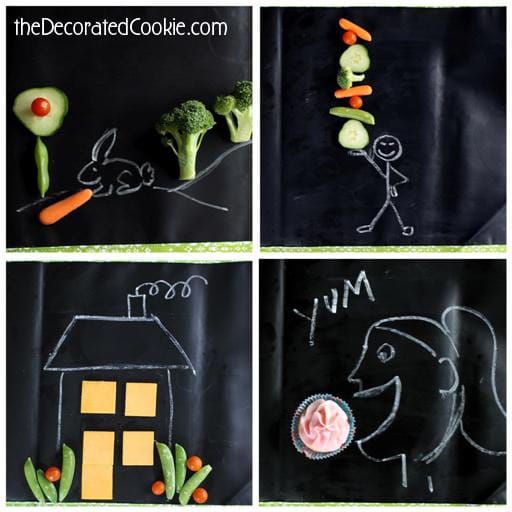 So did my kid. That's supposed to say "Wow, I love fireworks," if you don't read five year old.