Disclosure: *This post may include affiliate links. As an affiliate, I earn from qualifying purchases.


How to keep kids busy at Christmas? Try this Christmas marshmallow activity. All you need are marshmallows and food writers.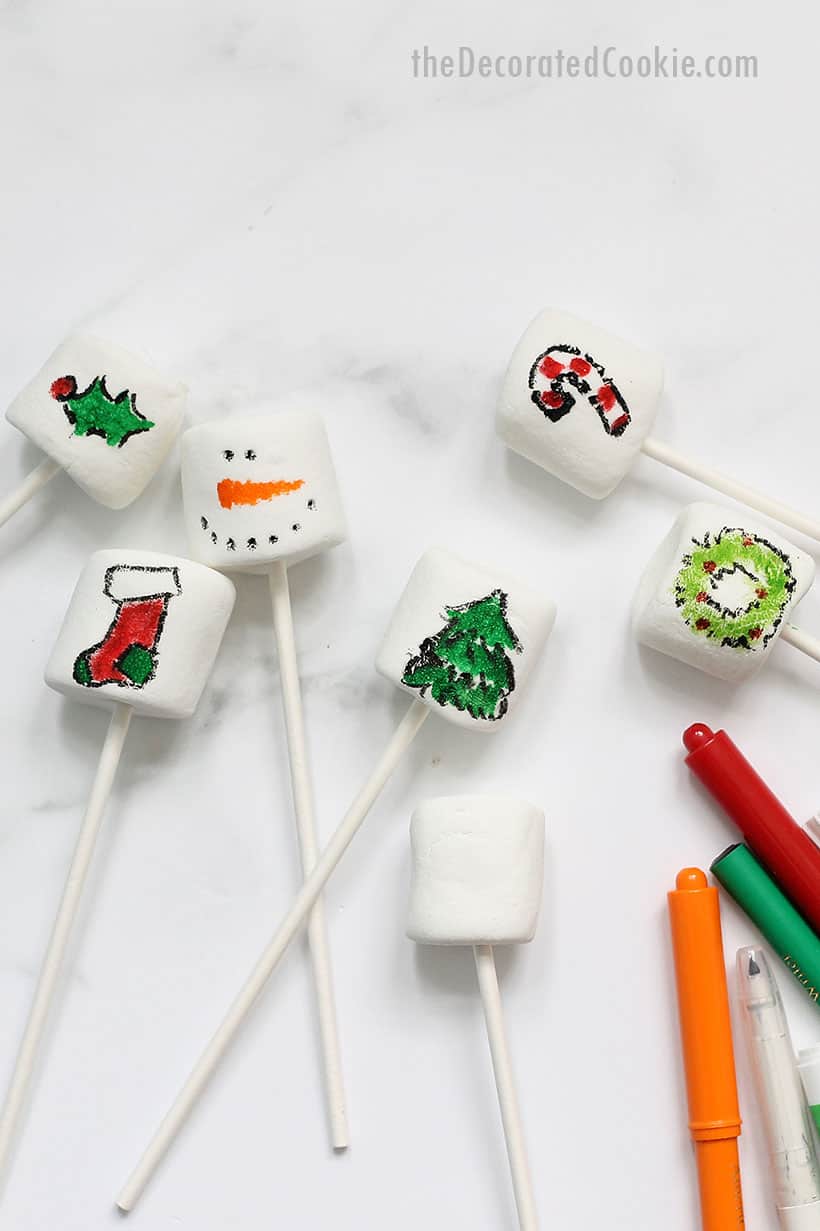 Christmas crafts for kids
EEK! Christmas is only a few days away, and I'm not nearly ready. I never am, despite my yearly best-made plans. This Christmas marshmallow activity is a quick and easy Christmas craft for kids at holiday time.
They can make these to give away as treats or even as a fun craft on Christmas day with cousins.
Just provide marshmallows, food writers, and lollipop sticks. (And the sticks are optional.)
You can also package some marshmallows, pens, and sticks in a cellophane bag with ribbon and you have a fun stocking stuffer.
how to use food coloring pens
Confused about food writers? CLICK HERE to learn all about food coloring pens. Many food pen options are available from amazon, but if this is a last-minute activity, just run to the craft store. They should certainly carry them there.
One thing to note!
The food pens (especially darker colors, like black) can stain clothes and hands (and mouths and tongues), although only temporarily, so while I had no problem handing these tools over to my toddler daughters myself, if you're worried about the stains, reserve this activity for older kids.
Or, hand them over, but take the Christmas day photos first.
for the Christmas marshmallow activity
you will need:
marshmallows
lollipop sticks (optional)
Hand them over and let the kids have fun!
Here are some ideas:
Now… back to wrapping!