Copycat Quaker chewy chocolate chip granola bars taste just like store-bought, but with less sugar and healthy stuff added.
copycat chocolate chip granola bars
My children are shamelessly addicted to those Quaker chewy chocolate chip granola bars. It's not enough that I put one in their lunch boxes. For my three-year-old, it's her go-to every time she has even a hint of hunger. And only the chewy chocolate chip bars. Not the chocolate coated, not the peanut butter, not even another brand, because (my) children are the least flexible creatures on this planet.
Given I like to at least have some semblance of control in their lives, I thought I'd have a go at making homemade Quaker granola bars. I've tried something similar before. These banana oatmeal bars have even more healthy stuff jammed in, but bananas are on shaky ground in my house. But these. Oh my goodness. These granola bars are easy to make and taste just like the Quaker ones. And I can control the sugar that goes in there. Also, I snuck in some flax seed meal. Also, there is no corn syrup anywhere in these.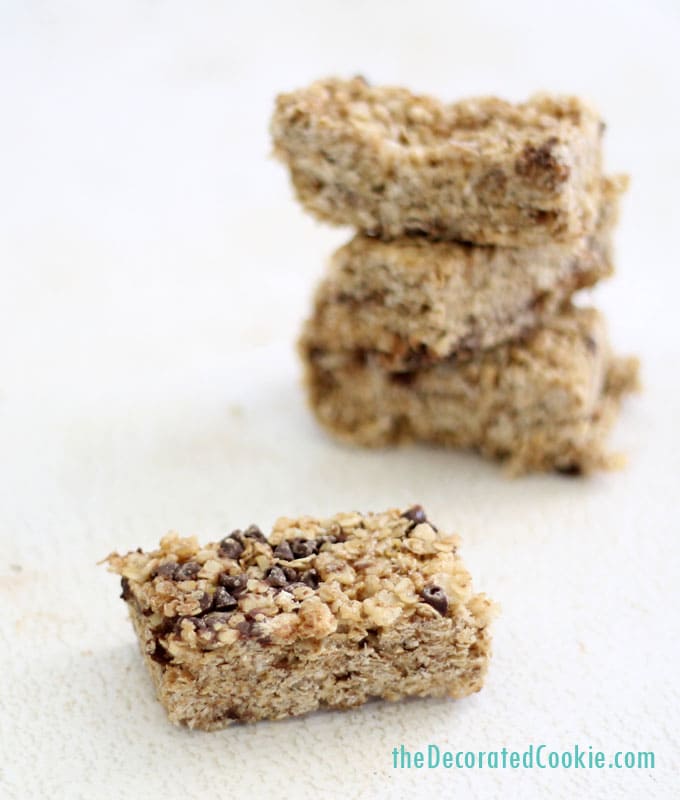 Homemade Quaker granola bars got the seal of approval from my daughter. She ate two while I was photographing them and I had to use all my powers of verbal manipulation to keep her away so I could finish taking pictures. Equally important (or more?), I love them and now I have a new favorite snack.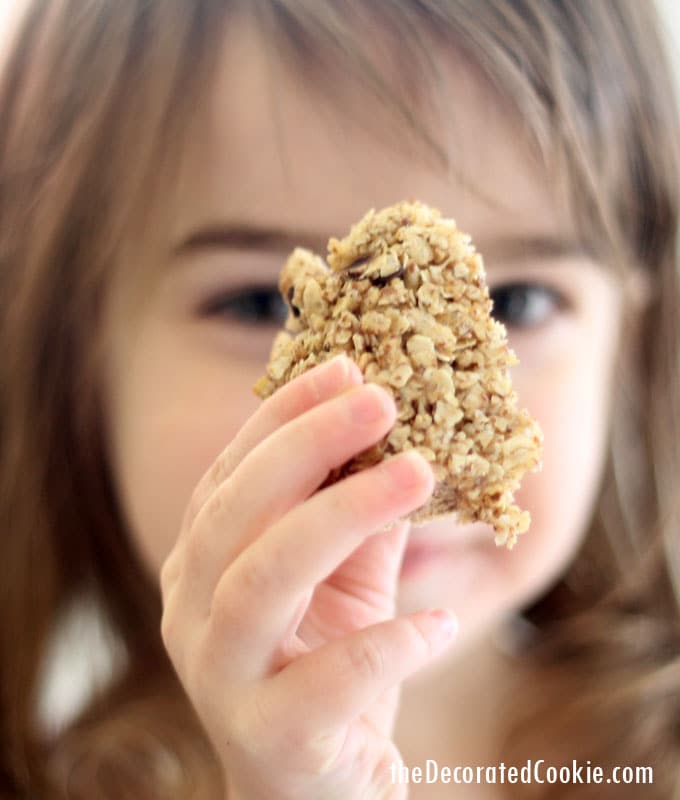 Tips on making chocolate chip granola bars
You can easily play around with this recipe and try substituting wheat germ for the flax seed meal. Or keep out both. (But really, you can't taste it at all, so why not? I have a habit of adding flax seed and wheat germ to food.) Try adding peanut butter or dried fruit or whatever you adore.
A couple notes about the recipe: I toasted the oatmeal for a few minutes in the oven, as I think this enhances the flavor, but it's optional. Make sure you use the Quick 1-Minute oats, too, and not the Old Fashioned. The latter are too chewy for this recipe. These bars were quite thick, so I may try and use a larger baking dish next time and press the mixture more thinly. And bonus, that means more granola bars to enjoy!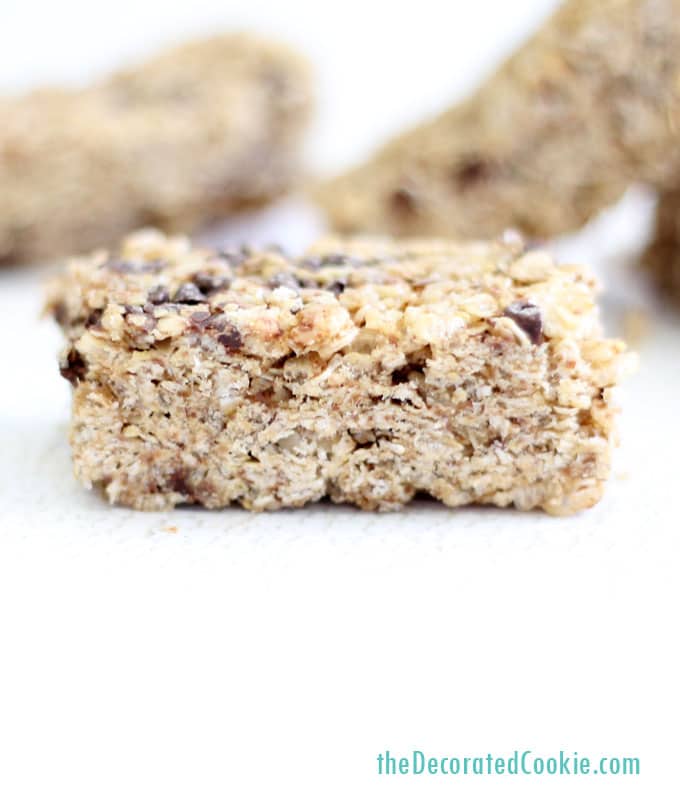 This recipe is also featured at Food Fanatic.