Disclosure: *This post may include affiliate links. As an affiliate, I earn from qualifying purchases.


How to make iPad cookies, a fun food gift idea for your favorite screen-lover.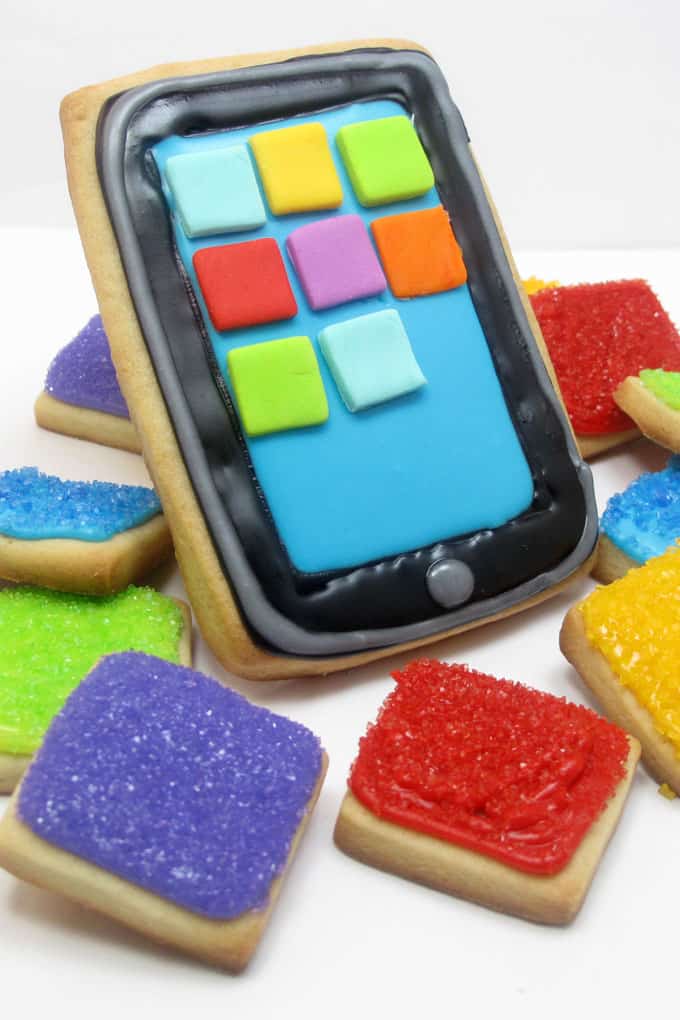 iPad cookies
Father's Day and my dad's birthday are days apart every year. This is a very good thing, as I can knock out both in one gift (I'm callous with the term "knock out" purely because my father has all he needs and is impossible to shop for, so every gift-giving occasion poses a challenge). He recently got an iPad and, like most things, he has poured himself into learning everything about this toy. So for his Father's Day/birthday this year, I made him iPad cookies with some accompanying "App" squares. I also tucked in a gift card to the iTunes store.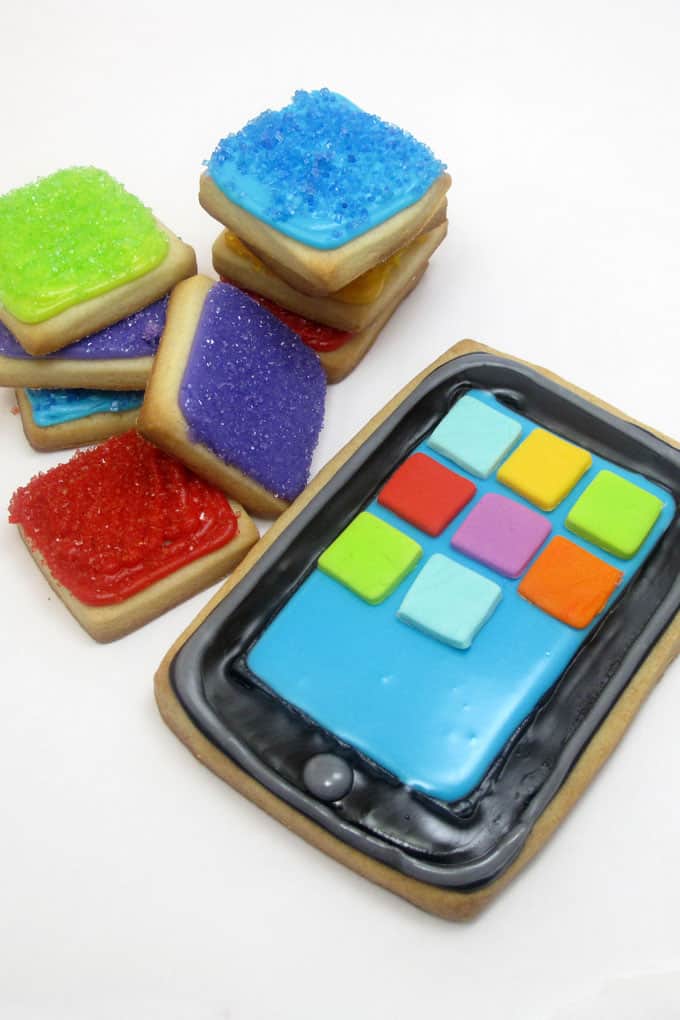 I didn't overthink the decorating of the iPad. I could've gotten detailed with the screen, but alas, I settled for simple. These will most assuredly be consumed immediately upon receiving, so I didn't spend the extra hours with that endeavor.
For the iPad, I cut out a rectangle cookie with my sugar cookie dough and piped with black and gray royal icing recipe, flooding the center with blue. When the blue set, I added little fondant squares. For the "Apps" cookies, I just cut out 1 1/2-inch squares, piped with frosting and coated in sprinkles.
For more cookie decorating recipes, click here. If you need vegan cookies and icing recipes, click HERE.