Disclosure: *This post may include affiliate links. As an affiliate, I earn from qualifying purchases.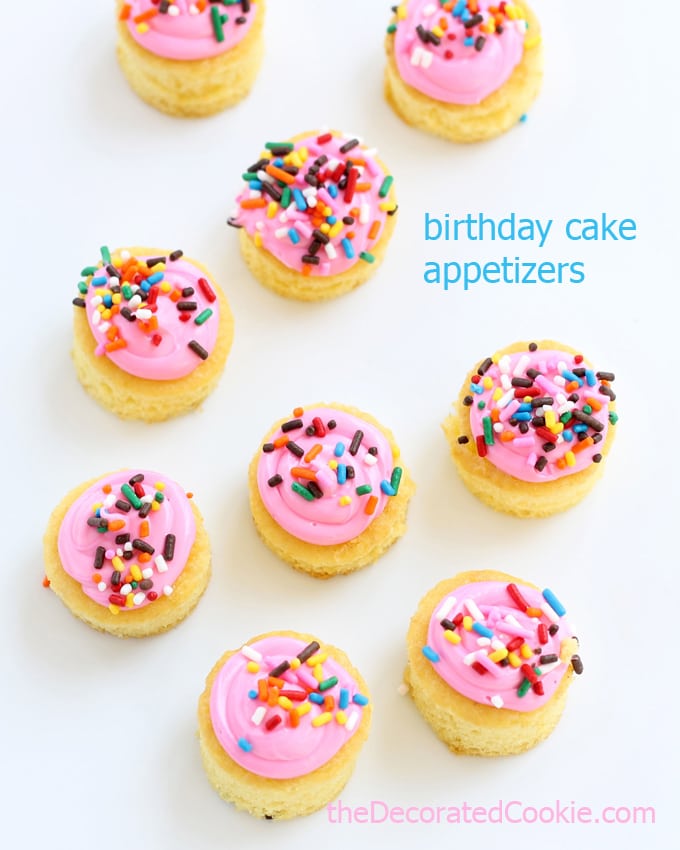 birthday cake appetizers
When I was making these kabobs for Tablespoon, I couldn't stop snacking on the little bits of cake. And then I wondered, "why in the world is no one serving birthday cake appetizers at parties everywhere?"
And so here are birthday cake appetizers. Serve as appetizers or dessert. I'm sure those that don't want a slab of cake but just a taste will appreciate them. Or, just eat a whole bunch to equal a slab of cake, no fork required.
And post-party leftovers are great to keep in the fridge. Just pop some whenever you need a quick treat.
Below, I link to the pudding cake recipe I made for Tablespoon, but you may also just use regular cake mix (or your favorite recipe) baked in a jelly roll pan (the baking sheet with the edges).
If you like this idea, try some boozy birthday fudge or these birthday candle cookies.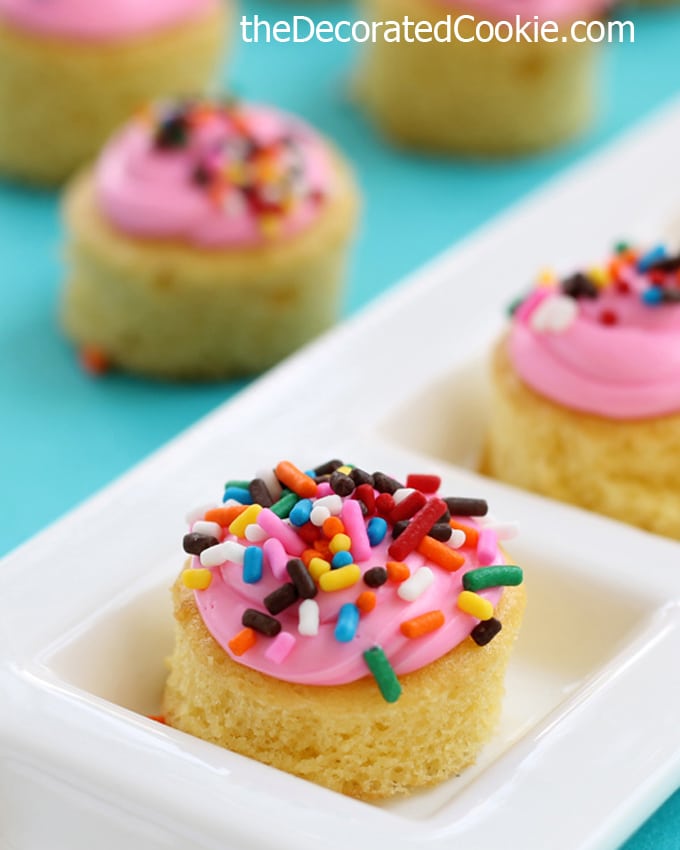 how to make birthday cake appetizers
Follow the recipe to make a cake and pudding sheet cake. Cut out circles with a small circle cutter (1 1/2-inch). Tint frosting, fill a disposable decorating bag (or ziplock bag) with the frosting, snip the tip and pipe to top with circles. Sprinkle with sprinkles. Serve as is or in mini cupcake liners.