Disclosure: *This post may include affiliate links. As an affiliate, I earn from qualifying purchases.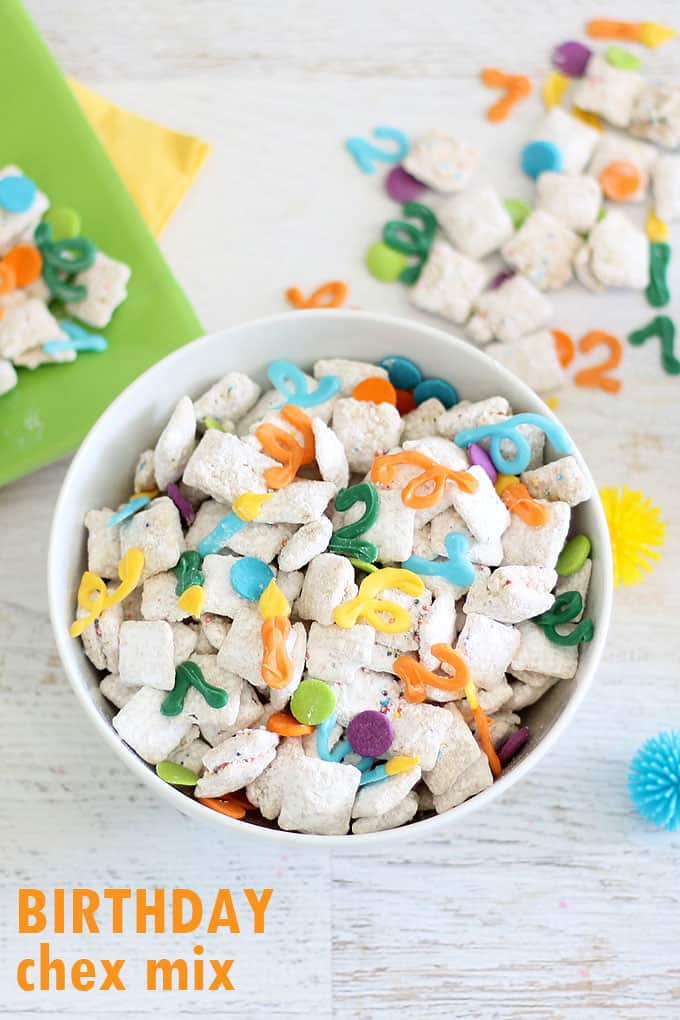 birthday Chex mix
Warning: This birthday Chex mix is crazy addictive. I couldn't stop eating it when I was photographing it. Also, the little birthday candies mean you can personalize it for the birthday boy or girl. So really, it's practically perfect. (Perfect would be calorie-free.)
To make birthday Chex mix, visit Tablespoon.
Birthday Chex mix is first made my mixing Chex cereal with white chocolate and frosting, melted in the microwave. Then, coat with powdered sugar. To create the confetti and colorful numbers, pipe candy melts and let harden.