Disclosure: *This post may include affiliate links. As an affiliate, I earn from qualifying purchases.


How to make easy flower cupcake toppers using faux flowers.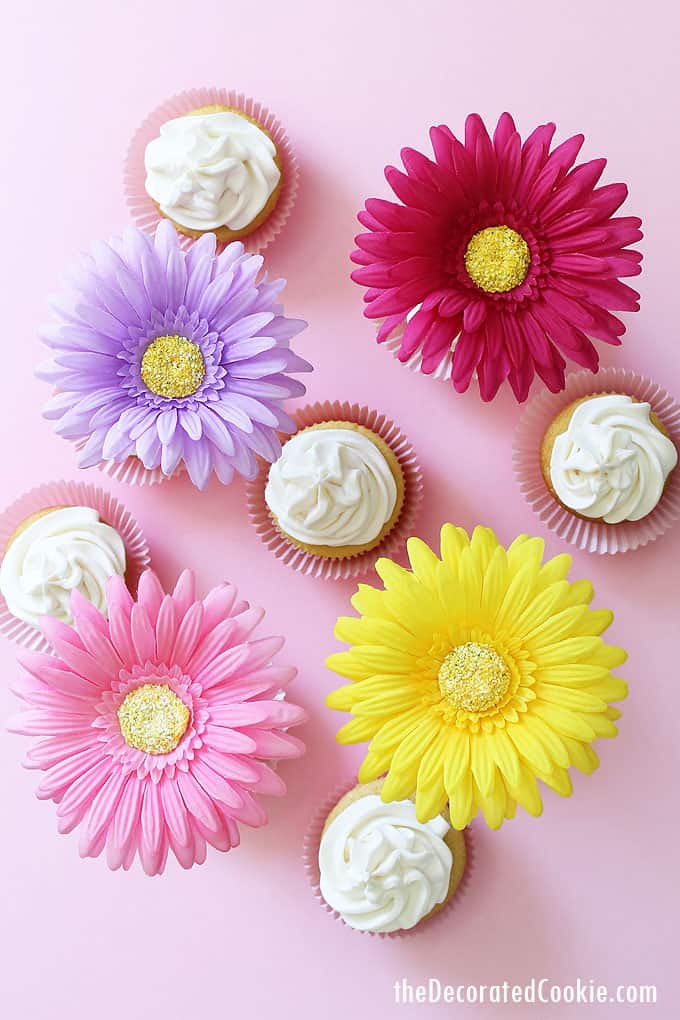 flower cupcake toppers
So I made cupcakes for my friend's daughter's sixth birthday, and I wanted to dress them up with something.
First the now-six year old wanted mermaids. Then maybe Superwoman. Then costumes?
I don't know what I'd have done for that last one. Then she didn't care.
So a 70 percent-off-fake-flower sale at Michaels decided for me: Easy flower cupcake toppers.
Maybe more Spring than Summer, but these sure do make a bold statement. And she's a pretty bold six year old. And the kids loved them. Even some adults loved them.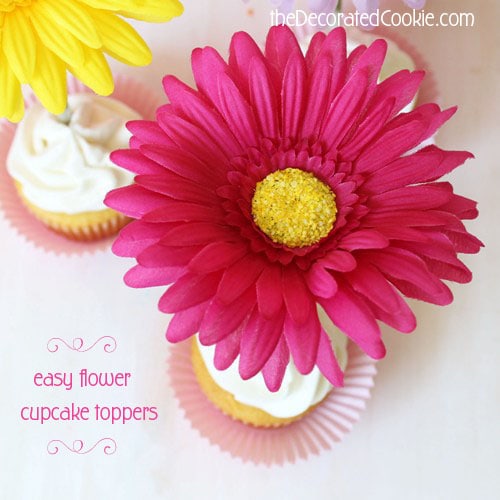 how to make flower cupcake toppers
I bought some gerber daisy bunches at Michaels and used my good scissors to separate the bunch.
I stuck the stems in soapy water, just in case.
And then even more just in case, after they dried, I wrapped a small piece of wax paper around the bottom of the stem that would go in the cupcake, secured with a small piece of tape.
With a party of twenty-five kids, I figured food-safe dessert was probably a priority.
Plus, the wax paper saved the stems from a coat of frosting so the kids could keep them.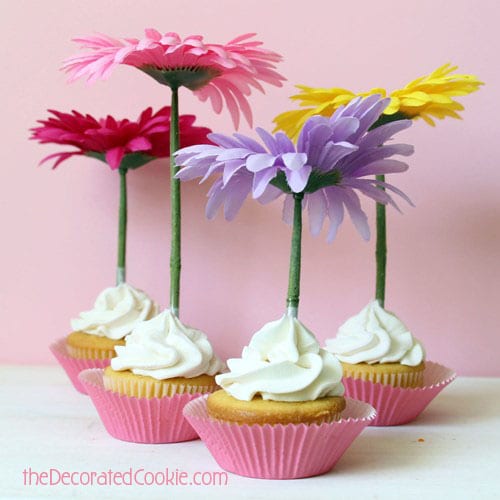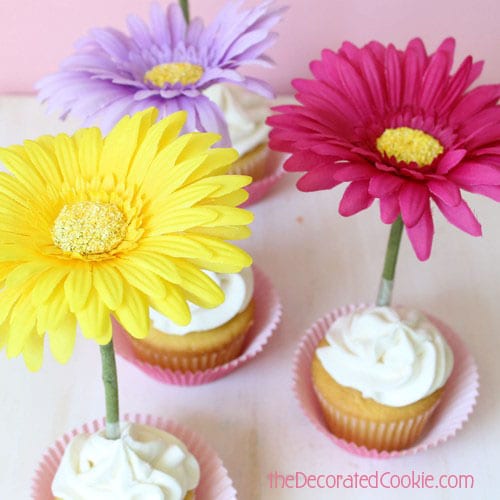 Super duper easy, although this would have gone more quickly if I had found the garden clippers for cutting the stems.
And the wax paper part is a little tedious. But no fondant sculpting or printer jams. And a bunch of these would be even better to top a cake.