Disclosure: *This post may include affiliate links. As an affiliate, I earn from qualifying purchases.


Free American landmarks printable cupcake toppers for these 4th of July cupcakes.
4th of July cupcakes
For this 4th of July, I participated in Sprinkles Will Fly, a Patriotic Cupcake event. I and my fellow bloggers crafted festive cupcakes, hosted by JavaCupcake.com. I made American landmark 4th of July cupcakes with a FREE PRINTABLE. To see what everyone made, scroll to the end of this post.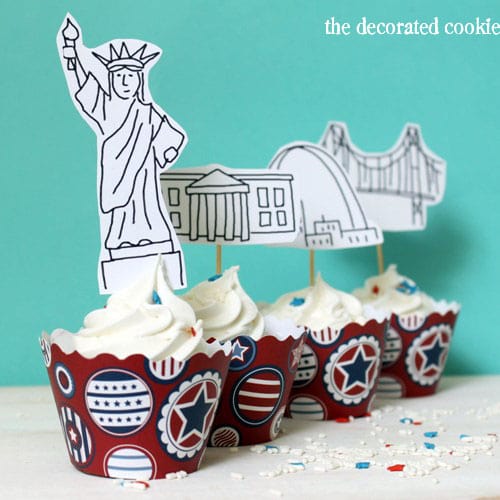 These wrappers are so jolly (like that word? I'm going to use it as much as possible from now on) that they need very little to dress them up, so I went minimal. I created a printable that celebrates American landmarks. I left them in black and white, but I'm sure the kiddos would like to help color these in.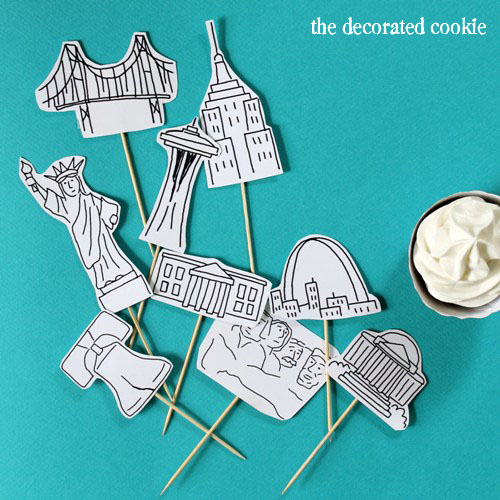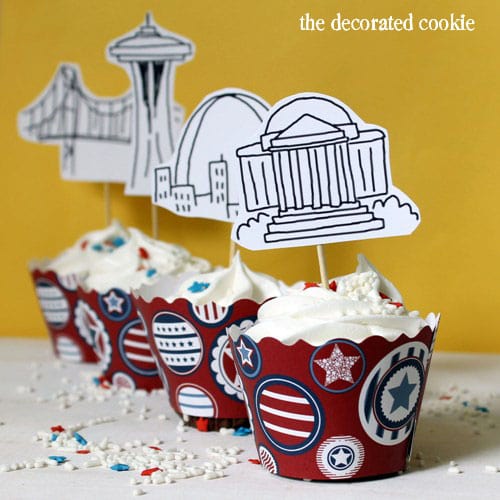 to make American landmark cupcake toppers
you will need:
4th of July cupcake wrappers

cupcakes

letter-size white cardstock

printer

scissors

tape

4-inch skewers or lollipop sticks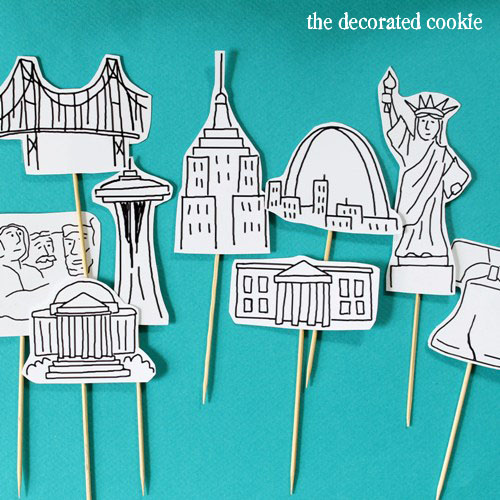 what to do:
Put cupcakes in the 4th of July wrappers. Print out the printable on white cardstock. Cut around the landmark (I left a few milimeters of white around the black outline). Tape a skewer or lollipop stick to the back. Insert into cupcakes. That's it! TIP: It would have been cute to use Independence Day washi tape instead of clear tape, but I didn't think ahead on that one.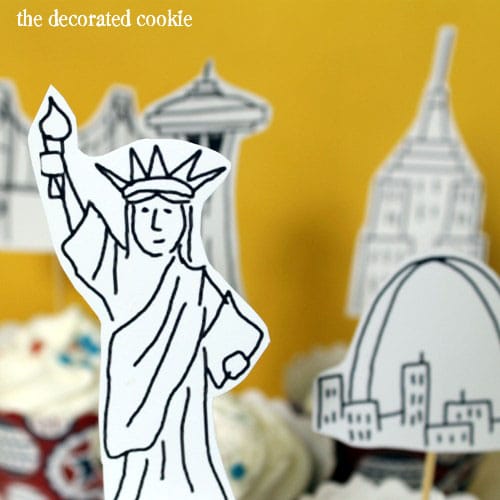 Visit everyone to see what they did with their cupcake wrappers: