Disclosure: *This post may include affiliate links. As an affiliate, I earn from qualifying purchases.


It only takes minutes to make this homemade version of the Lolli and Pops Unicorn Bark, and it's just as sparkly and magical.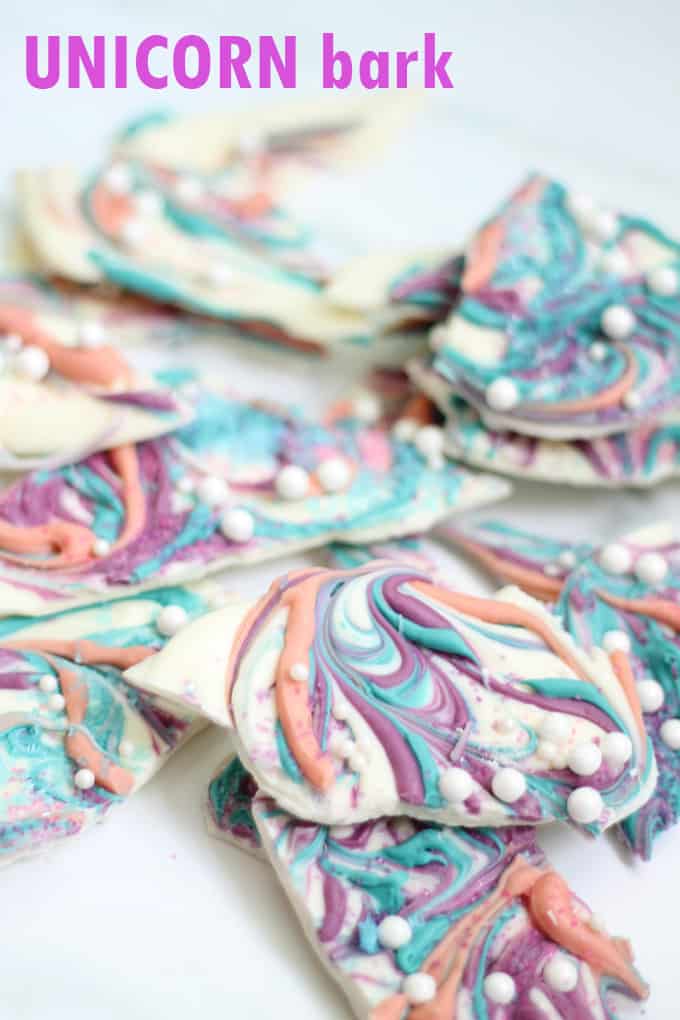 Unicorn food idea: Unicorn chocolate bark
Homemade unicorn bark may be the most magical food ever. Do you have a Lolli and Pops candy store near you? Although the company is about five years old, I only just recently noticed a shop in a nearby mall. It's the kind of place that just sucks you in as you walk by. Think of the sweet aromas and colorful shelves in an old-fashioned candy shop, but with a hipster, modern vibe (as suggested by the clever name). You can't help but turn and look and run inside if you find yourself near the store-front, especially if you have a sweet tooth.

Unicorn bark has certainly made its appearance before the Lolli and Pops version. If social media has taught me anything, it's that we are unicorn-and-rainbow-food-obsessed. I even have my own version of unicorn bark. But I especially like their take, with the choice of cooler tones swirled into delicious white chocolate, and just a bit of glimmer.
If you like this, check out this roundup of awesome unicorn food ideas.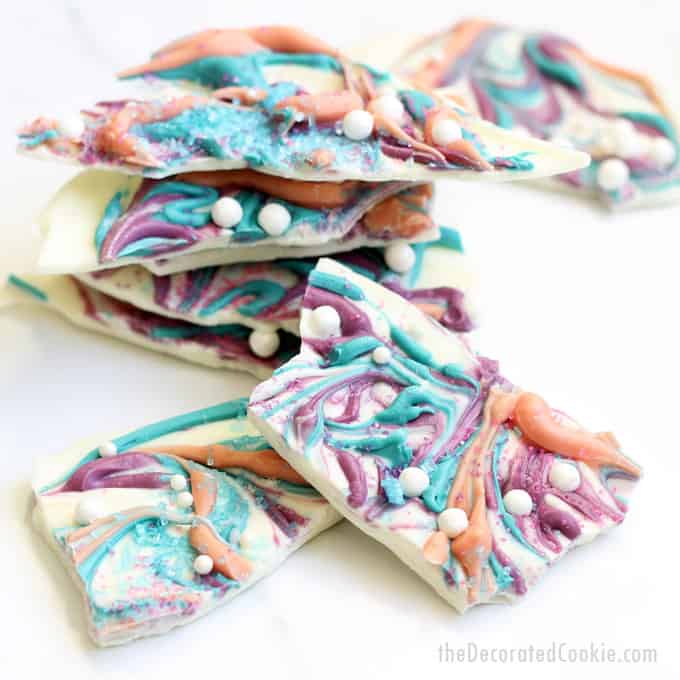 The beauty of unicorn bark is that you can mix and match any colors or sparkle that you like. Start with a white chocolate base and swirl in melted candy melts. Here, I used purple, turquoise, and pink candy melts. Then, choose any sprinkles for the top. I picked sparkling sugars in purple, blue, and pink; two sizes of white pearl sprinkles; and some white edible shimmer dust. You needn't choose all of these, or you can choose all and more.
A note about the choice of candy melts for the swirled-in color: I opted for candy melts because they are so user-friendly, they melt easily, they set well, and they come in every color imaginable. You may, however, substitute white chocolate if you prefer. To color white chocolate, you must use oil-based candy colors, not regular food coloring. I would also suggest melting the chocolate in bowls rather than directly in the decorating bags (as I do here) because white chocolate melts much hotter than candy melts and can melt the bags. Not to mention, ouch for the hands!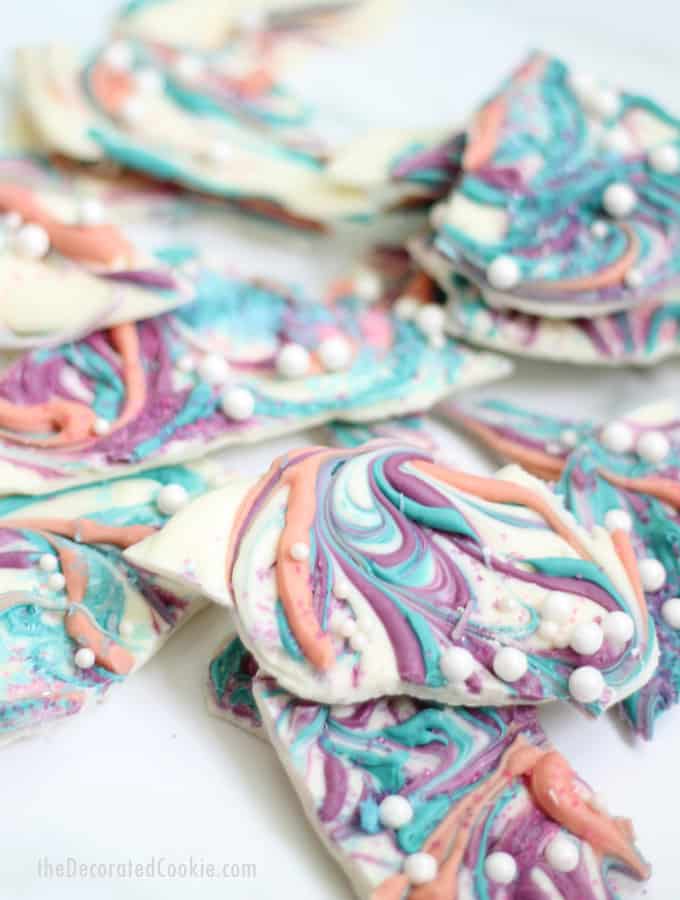 This colorful, sparkly unicorn bark is so delicious. You have the perfect combination of smooth, creamy chocolate with a bit of sprinkle crunch. It's gosh darn magical.
If you love this, you'll love these unicorn marshmallows.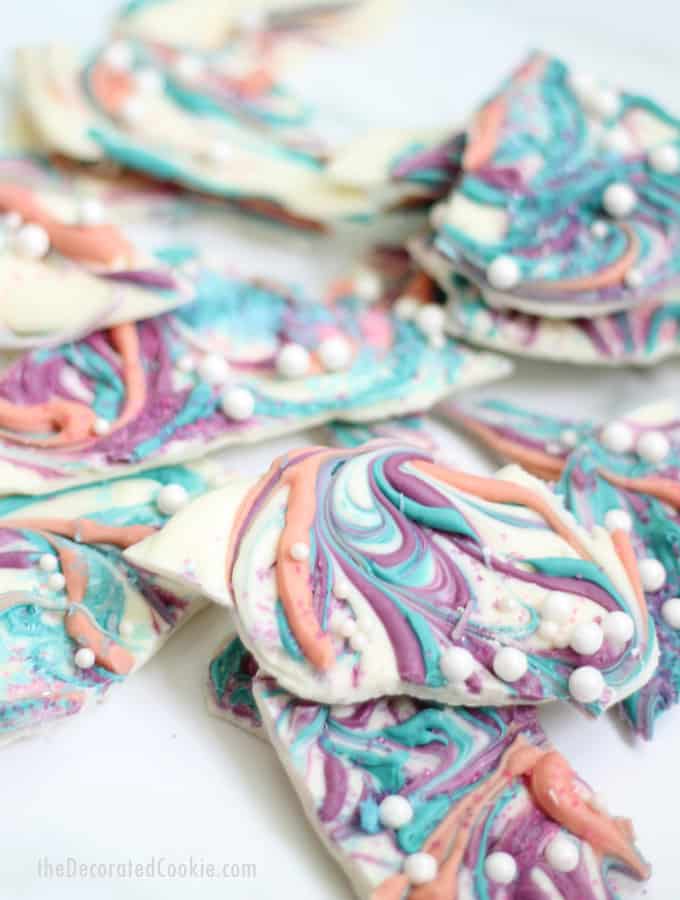 This post for homemade unicorn bark also appears on Food Fanatic.