Disclosure: *This post may include affiliate links. As an affiliate, I earn from qualifying purchases.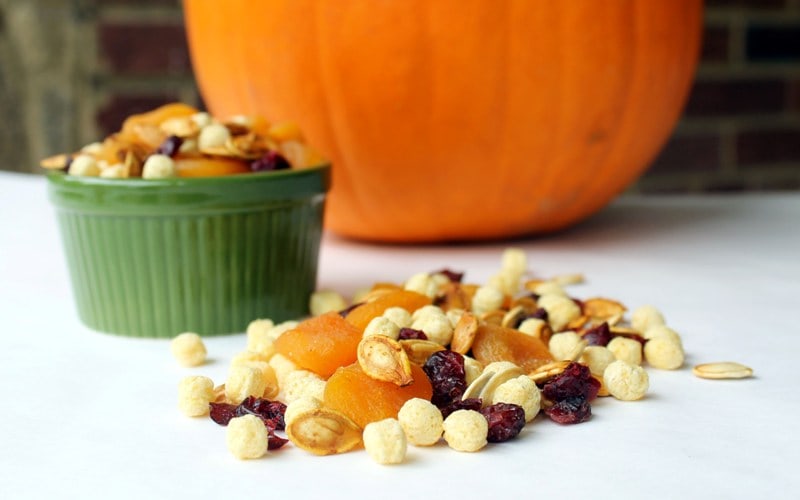 pumpkin seed trail mix
As a former nerd of academia, I liked this particular post for Kix Cereal. I got to do research on roasting pumpkin seeds. Do you soak your pumpkin seeds overnight before roasting? I never had. So I tried them both ways, this time. By soaking the pumpkin seeds in salt water overnight, the roasted pumpkin seeds are much more crunchy.
Find the how-tos for roasting pumpkin seeds, loads of seasoning-combo ideas, and trail mix-making tips HERE at KIX.
Ah yes, the other bonus of this post? We got to carve pumpkins in September. The ants were very happy about this.