Disclosure: *This post may include affiliate links. As an affiliate, I earn from qualifying purchases.


rainbow striped marshmallow pops bright up any event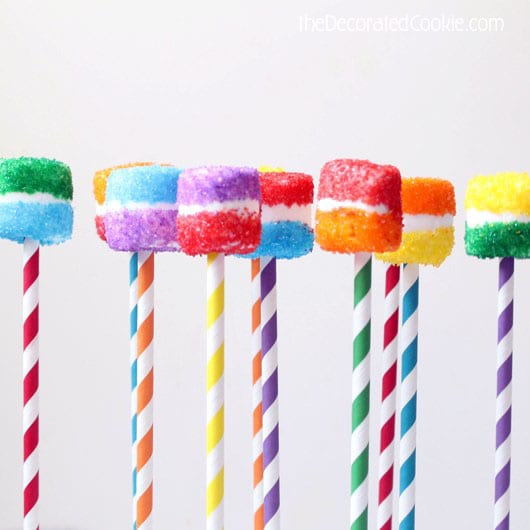 rainbow striped marshmallow pops
Easy peasy rainbow striped marshmallow pops with colorful sprinkles and straws.
Finally, I actually have a giveaway for my Tuesday Giveaway Day. As you may know, I have a thing for putting treats on a stick. And sometimes pizza. And all this time I've just been jamming my pops in Styrofoam blocks. Silly me. Janine of Sugarkissed.net also owns an online shop, CakePopStandCo.com where you can find made-to-order and custom cake pop stands. Or, in my case, cookie and marshmallow stands. They have stands with bling, multi-level stands, and even these crazy-cute single cake pop stands. You can customize the size and shape of your stand, the layout and the size of the holes to accommodate straws (which they also offer).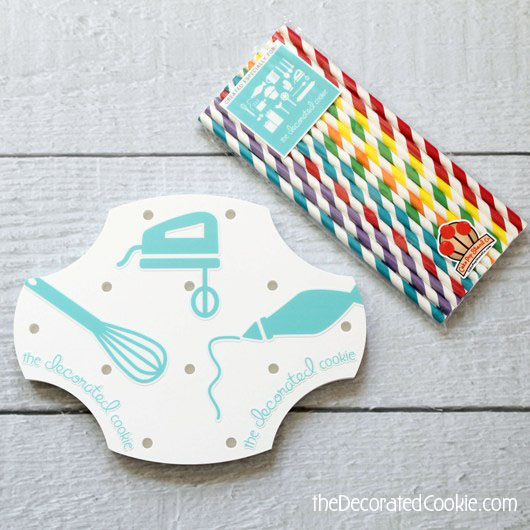 I got my personalized stand along with rainbow straws. Recognize my logo on there? Pretty cool, yes?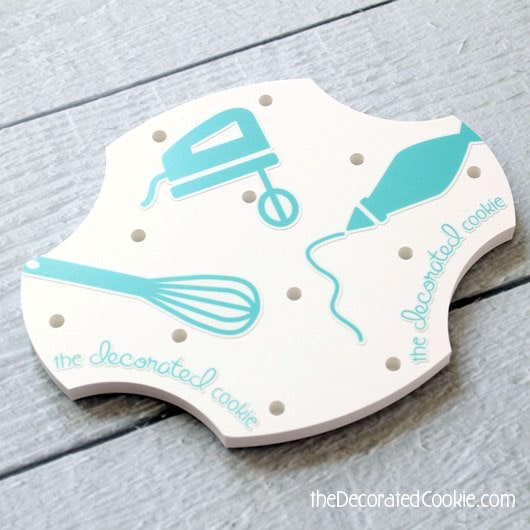 So I made some rainbow striped marshmallow pops to match the straws.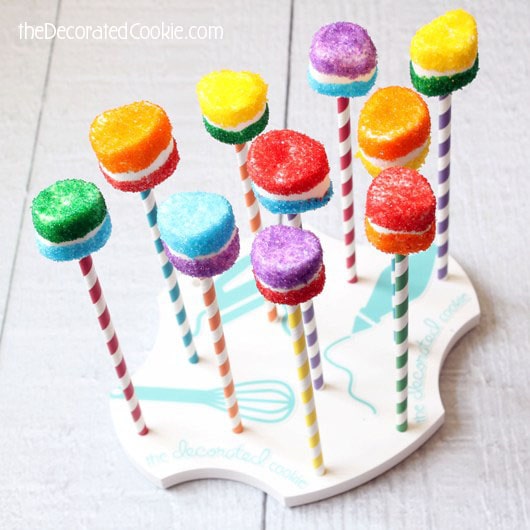 Do you want a chance to win a flower cake pop stand and some straws to make pops? Scroll to the end for the Cake Pop Stand Co. GIVEAWAY.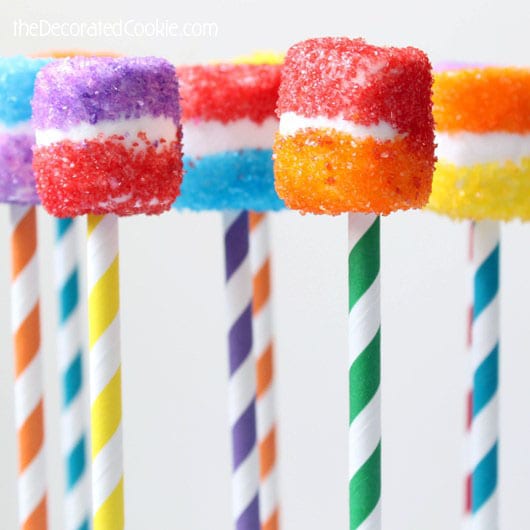 how to make sparkly rainbow striped marshmallow pops
You will need:
marshmallows
lollipop sticks or paper straws
sprinkles in a rainbow of colors (find at the craft store)
cake pop stand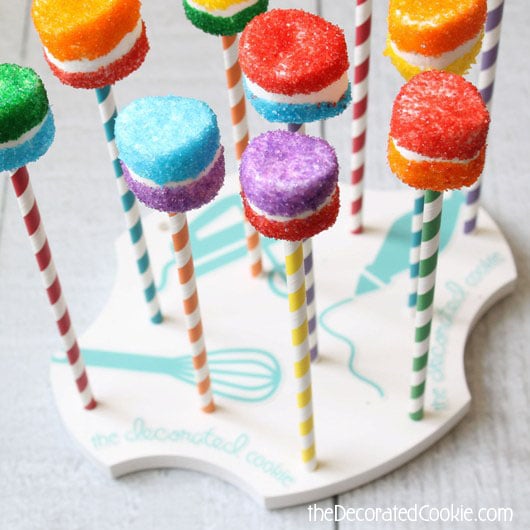 To make sparkly rainbow striped marshmallow pops, just use my standard how-to method for sparkly marshmallow pops. (And remember, you can also substitute vodka!) Only for stripes, just dip half a side at a time.
Fill a shallow dish with 1/2-inch of water. Hold the top of a marshmallow and dip the lower half.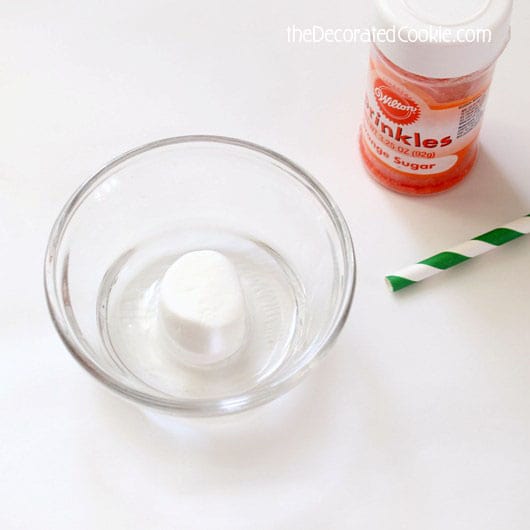 Hold the marshmallow over a plate and immediately coat the wet end with sprinkles in one color. Shake off excess. Let dry a bit.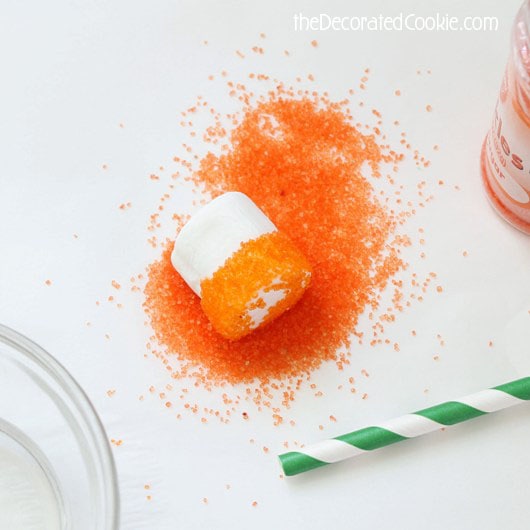 Skewer the sprinkled end of the marshmallow with a straw or lollipop stick. Carefully dip just the top half of the marshmallow in the water.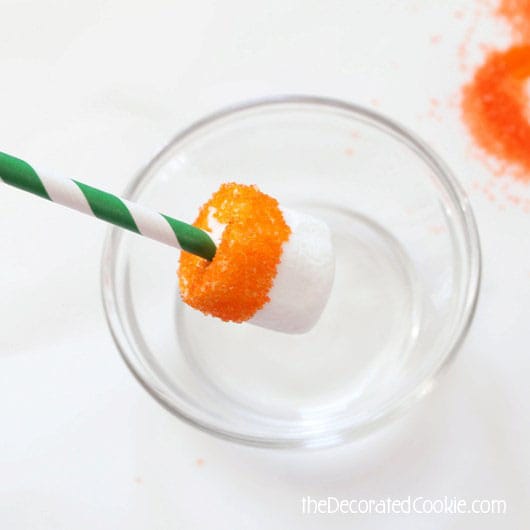 Coat with another color of sprinkles. Prop in the cake pop stand to dry and serve.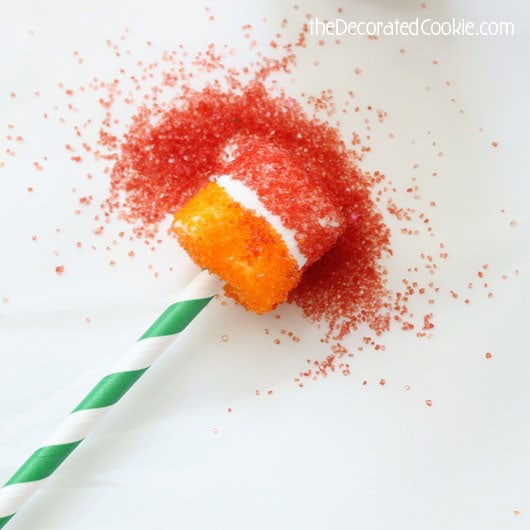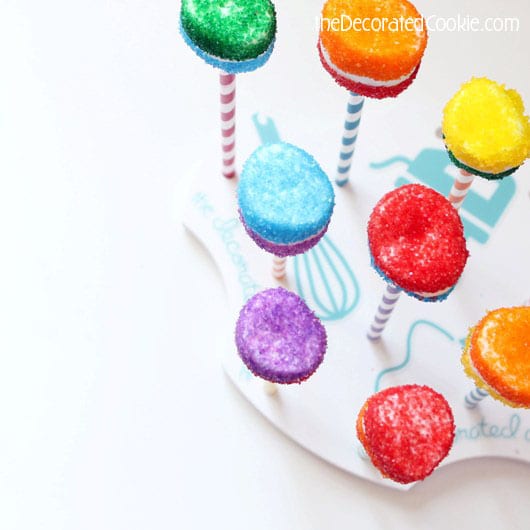 UPDATE: Congratulations to Rebecca! Her comment was drawn by random.org to win the cake pop stand and straws. Thank you to all for participating!
And now… THE GIVEAWAY:
For a chance to win the flower cake pop stand and pack of 'peaches n' cream' straws, courtesy of CakePopStandCo…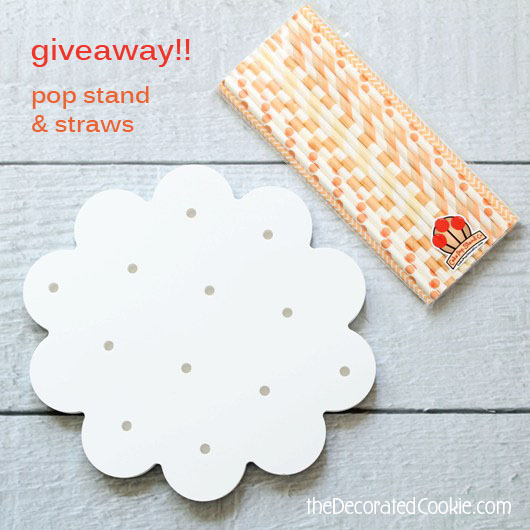 Leave a comment here before Monday, August 11, midnight EST.
Winner chosen randomly.
Winner has 48 hours to respond when notified before another winner is drawn.
Ships to US address only.
Winner receives the flower cake pop stand and the straws. (Marshmallow pops NOT included.)
UPDATE: GIVEAWAY CLOSED but you can still get the discount on straws (see below) until December 31st, 2014.
But wait, there's MORE:
Now through December 31st, you can get both the "Rainbow Stripes" straws and "Peaches n' Cream" straws for $3 a pack by using coupon code DECORATEDSTRAWS.