Disclosure: *This post may include affiliate links. As an affiliate, I earn from qualifying purchases.


simple Star Wars droid cookies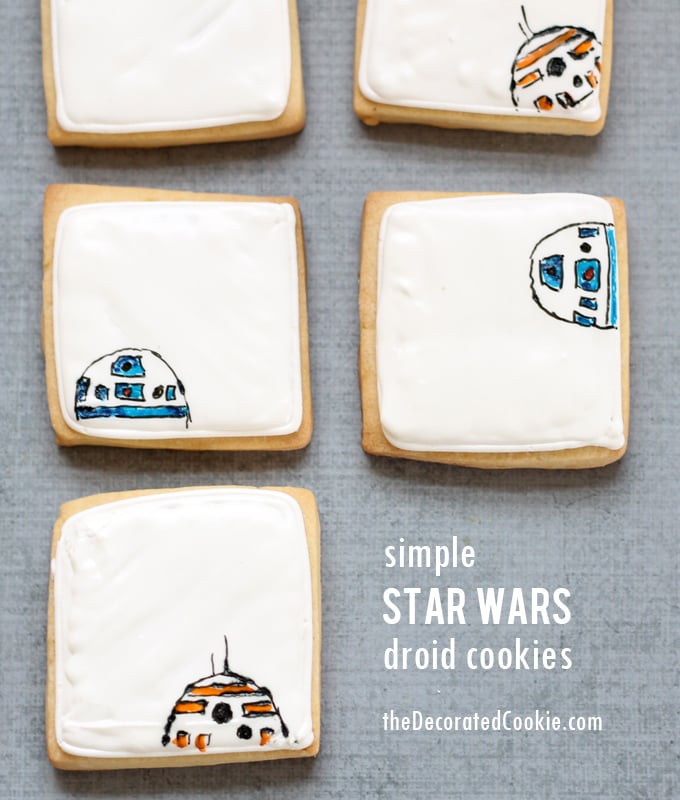 how to make Star Wars droid cookies
It's that time of year again, when I make cookies for my brother's birthday. Past January hits have included the Frogger video game (I really loved those), money cookies, and superhero cookies. But I can never resist the Star Wars cookies. Here, I stuck with just the droids and made Star Wars droid cookies.
We're both long-time fans of Star Wars, so this year I'm going with that theme. Very, very simple Star Wars cookies featuring R2D2 and BB8 from the newest movie. Have you seen the latest?
I watched with my daughter (after I first made her watch the original trilogy on the VCR). I thought it was fantastic. It kept the same story elements as the original, included the same wry sense of humor and had likable new heroes. So I give it a thumbs up.
Another sign that this was as good a movie as the originals: You liked the droid. Any movie that can make a robot likable knows what they are doing. We love R2D2 and now we love BB8.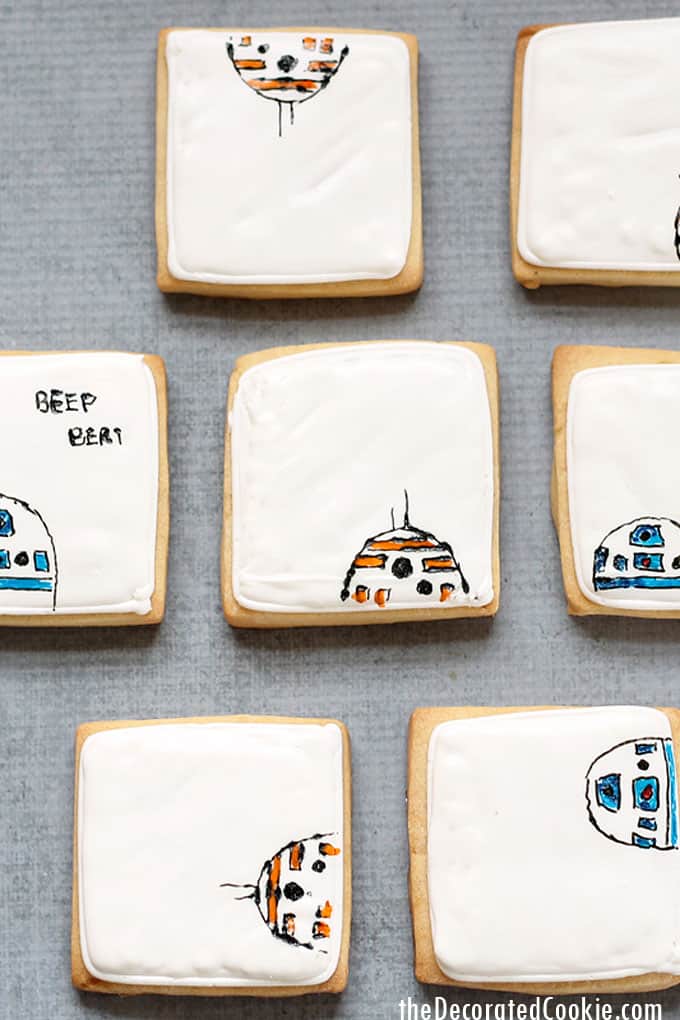 Need more Star Wars fun food ideas? I have quite a few.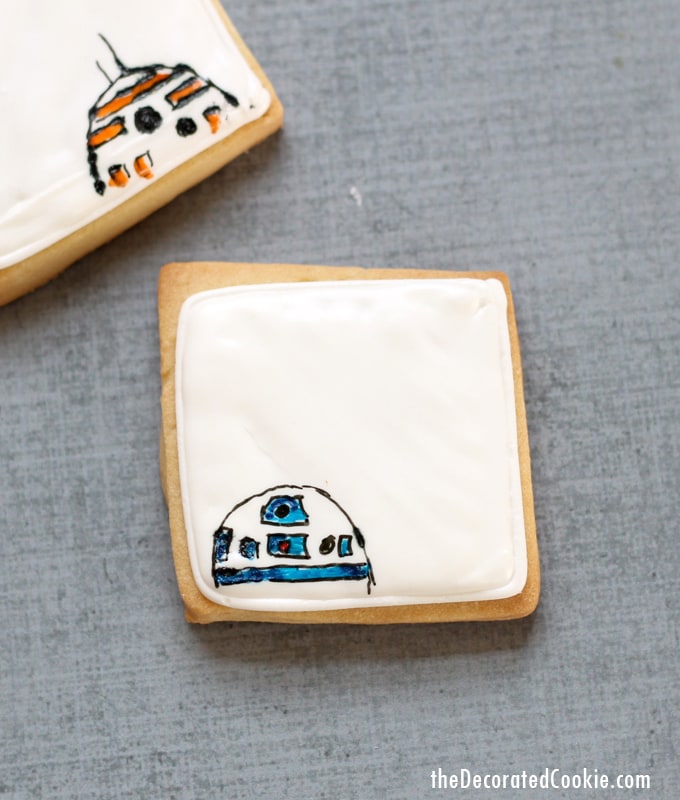 Because throughout the movie BB8 charmed us by sticking his head around corners, I was inspired to make these "peeking droid" cookies.
Hey, what's Chewbacca doing in there?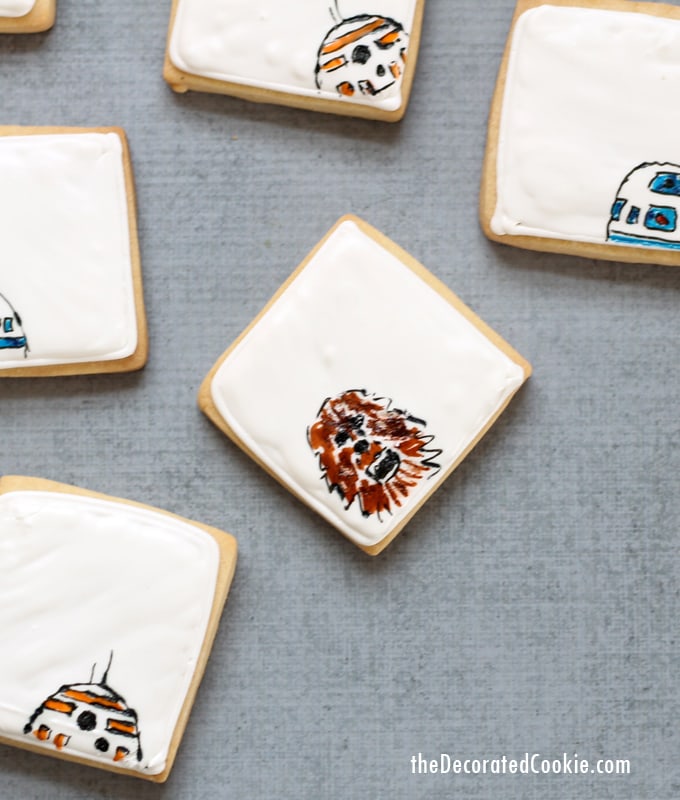 how do you make Star Wars cookies?
First prepare cookie dough according to the recipe, cut out squares, bake and let cool.
Then, prepare royal icing according to the recipe.
Dye it white with food coloring.
Prepare a disposable decorating bag with size 3 tip and fill with some of the icing. Close tightly with a rubber band.
Thin additional icing to flooding consistency (so it folds into itself when a spoonful is overturned) and fill an empty decorating bag.
Outline the cookies with the first bag of icing. Snip the tip of the thinned icing bag and pipe back and forth to fill the cookie. Let the icing dry well, overnight.
For tips on cookie decorating, click here.
Then, draw your designs with food writers.
For tons of tips on how to use and where to buy food writers, click HERE. Food writers do not come in gray, so I did not add gray to my droids. If you'd like to, you may mix white and black food coloring and paint gray with a small paint brush. Let the cookies dry, wrap and give.