Disclosure: *This post may include affiliate links. As an affiliate, I earn from qualifying purchases.


Heart-hugging Valentine's Day teddy grahams.
Valentine's day teddy grahams
My three year old is on a Teddy Grahams kick.
As in, she carries the box with her like it's a beloved stuffed animal. So naturally, I stole some from her to make something Valentinesish. Need a quick treat for heart day? Valentine's Day teddy grahams.
Wrap them in cellophane bags with ribbon for a school Valentine's Day party. Or serve them in cups or bowls at home. If I could bend their arms, I'd have made them actually hugging the hearts.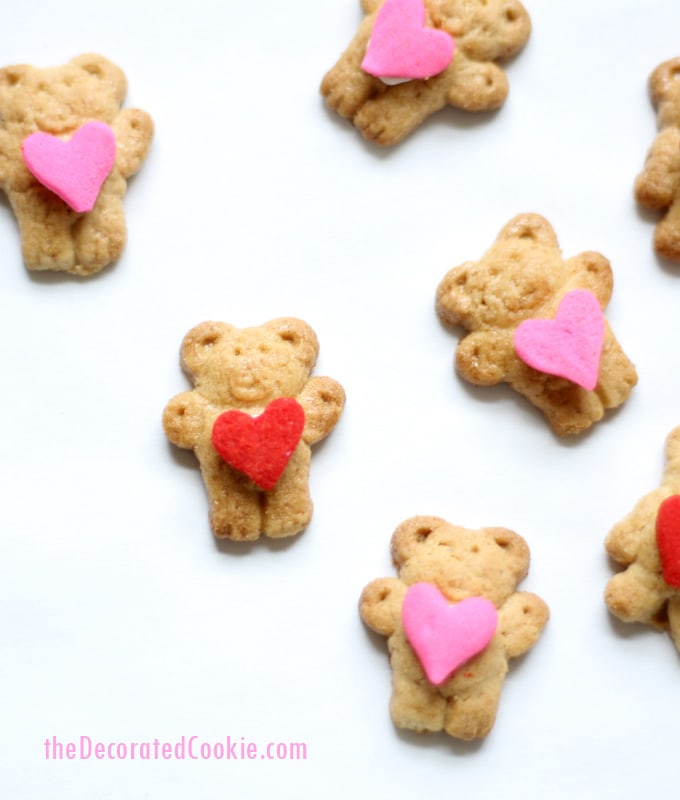 Getting this up close and personal with Teddy Grahams, I realized there are different poses. Some are jumping for joy (it seems), others stand there arms stretched out for hugs.
Also, some have bigger bellies than others.
And there's always that one guy who has to be different.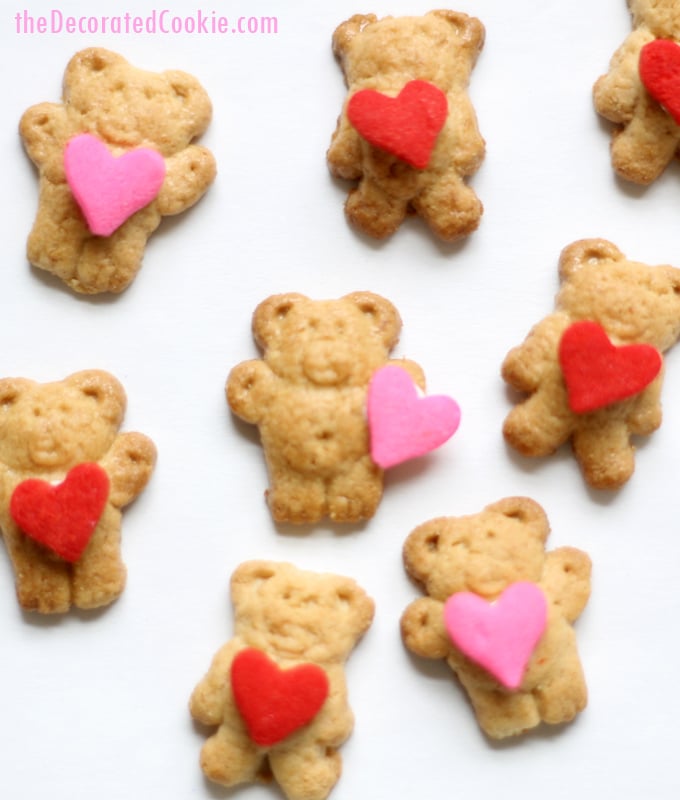 how to make Valentine's Day Teddy Grahams
you will need:*
Teddy Grahams
white candy melts
disposable decorating bag
jumbo heart sprinkles
*Find the candy melts, decorating bag and sprinkles in the craft store. You can use a freezer ziploc instead of the decorating bag if you like. See below for supplies.
what to do:
Place some Teddy Grahams on a baking tray. Place some candy melts in the decorating bag.
Microwave for 90 seconds at 70 percent power. Massage the bag and continue to microwave until the candy is fully melted.
If you're using a ziploc, melt the candy melts in a bowl and pour into the bag. Snip the tip just a bit.
Work with a few grahams at a time. Pipe little dots of candy on their bellies and immediately top with a sprinkle. Let dry about 30 minutes.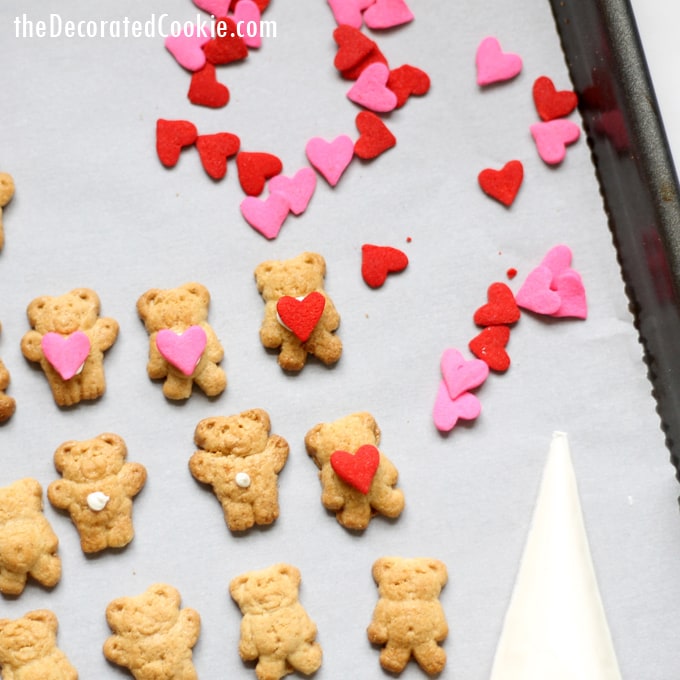 Need more ideas? Check out these Valentine's Day food craft ideas.
SUPPLIES:

PIN FOR LATER: