Disclosure: *This post may include affiliate links. As an affiliate, I earn from qualifying purchases.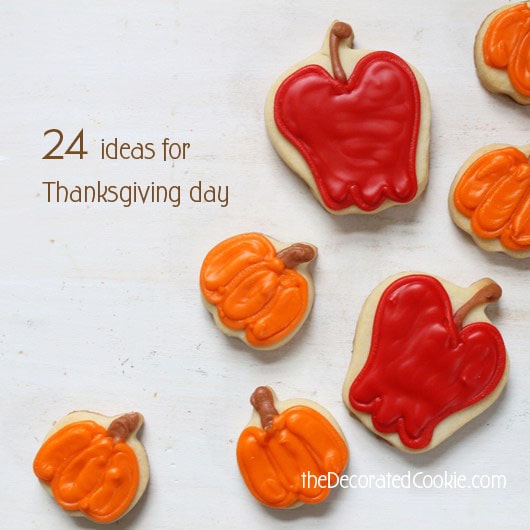 Thanksgiving planning
Time for some Thanksgiving planning!
This year for Thanksgiving we have 13. That's the most I've ever had for Thanksgiving. I should note that two of those 13 are babies, but my "baby" eats everything, so she counts as a mouth to feed.
There are four cousins, all girls, between ages four and seven. And then, of course, the old folks. Us. So I'm sharing with you my plan, mostly to get myself organized so I HAVE a plan, as I need to have one before people show up and expect turkey. And some wine.
If you need even more ideas, be sure to check out my Pinterest page HERE.
I'm always a fan of decorating lots of seasonal cookies and sticking them in the freezer to have for the holiday. Kids like my kid, who hate "yucky" desserts like pumpkin pie (I can't imagine not liking pumpkin pie), always like decorated cookies. For tips on decorating Fall cookies, click HERE.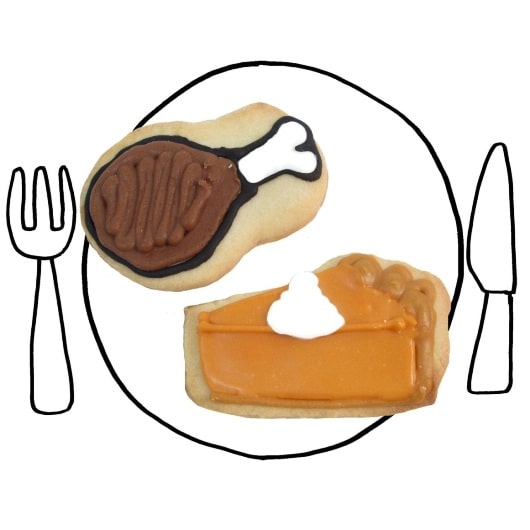 THE MENU
Turkey, of course. This year, to free my oven, I bought an Electric Roaster. So fingers crossed it all works swimmingly.
Gravy. It's taken me a few years to perfect the gravy thing, so I always have some of this Williams-Sonoma gravy base on hand. If anything, it just assures you'll have enough if your turkey doesn't yield as many drippings as you hoped. Here is a good primer on gravy-making. I also add a bit of Kitchen Bouquet, because that's what my mom does. And this fat separator is a lifesaver.
Stuffing. I'm going to have my standard, traditional sage and thyme dressing, but I may try this Williams-Sonoma corn bread stuffing as a second.
Sweet potatoes. I always make these in the crock pot to save space.
Creamed Kale. I need something green. Even if it is drowning in cream sauce. I haven't settled yet on a healthy, green side dish.
Broccoli. Steamed. Plain. I may sneak some butter on this, but it's my daughter's favorite and she's a purist.
Cranberry Sauce. Homemade, but I always have a can of this around.
Rolls/Bread. I haven't decided yet. My mom's homemade bread is the best ever. I'd like to try some Parker House rolls.
Pumpkin Pie and other desserts. I passed dessert off on guests, but I will have my easy turkey cookie sticks. There may be ice box cake. And if you want tips on decorating the pumpkin pie and turkey leg cookies shown above, click HERE.
Wine. Oh yes, there will be wine. I'm not ashamed to admit I prefer the box. Also, this box.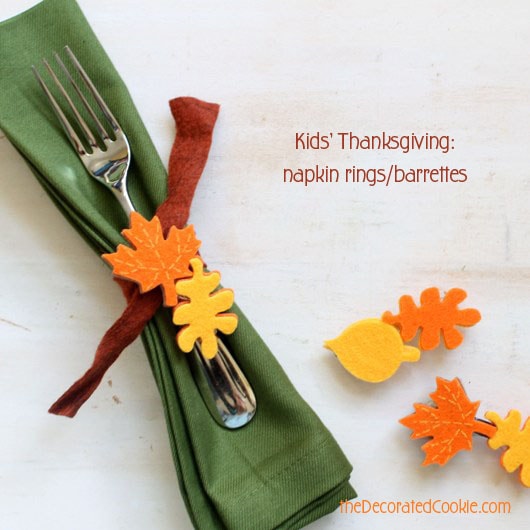 THE SET UP

The Table. I'm all about simple for the table. I'll probably not even pull out the china and just use my white Ikea plates. I found yellow quilted placemats at HomeGoods, similar to these (but much less expensive). I used my military discount over Veteran's Day to do some shopping at World Market. I got some green linen napkins and this table runner. And I couldn't resist this cornucopia with the fake fruit. The fake fruit isn't on the site, which I can only assumes means are all gone because they are so awesome.
The Kids' Table. The kids are getting shafted to the card table. I got an inexpensive white cover for the table. I'm covering the top with Kraft Paper and markers. They get these plates.
I also made those napkin rings shown above that double as barrettes for the kiddos. To make these, I bought fall felt stickers, stuck two together back to back (This was tricky, as they weren't perfectly symmetrical, but alternate colors of the same shape were. Ideally, you could just find felt pieces without the sticker part on the back), and hot glue gunned the stickers onto barrettes from the craft store. I got this groovy idea from these turkey napkin ring barrettes at Rae Gun Ramblings.
OTHER STUFF
Gratitude tree. I'd like to do a gratitude tree and have the kids make the leaves to decorate. Here are a few ideas, from Small Fry, paper leaves and painted branches from Alisa Burke, and a thankful tree from the Celebration Shoppe.
Popcorn turkey legs. To stem the hunger before the real turkey is on the table, I have to make some paper bag turkey legs and fill with popcorn.
Crafting for the kids. I like to give the kids something to do so they don't bug me mid-gravy-making. One year, I had them decorate Thanksgiving cookies. Another year, it was drawing on marshmallows. This year, I'm going for cleaner. I'm going to set up this craft. I fell in love with these yarn wreath ornaments by Christopher and Tia. I got the yarn at the craft store, and I found the Styrofoam wreaths online at Hobby Lobby. You can also make these pom pom pumpkins if you want to keep it, you know, Thanksgiving-y.
So… what are you up to on Thanksgiving? And more ideas you can give me?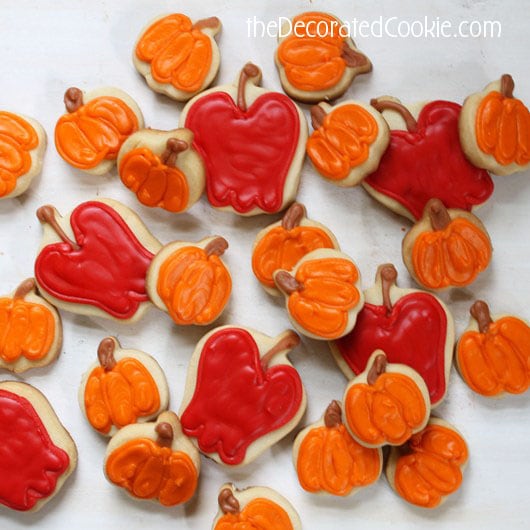 SUPPLIES