Disclosure: *This post may include affiliate links. As an affiliate, I earn from qualifying purchases.




Since the stores have had Christmas stuff out since before Halloween, I suppose I can update my SEASONAL button and share all these winter and Christmas-themed sweets and treats from archives. I not-so-secretly don't mind the early arrival of Christmas, by the way, seeing as it's my all-time favorite holiday. Oh yes, fellow Washington DCites, I turn on 97.1 the second the round-the-clock Christmas music starts and I keep it on that station until December 26th. That's why my daughter knows so many Christmas songs.
I have so many winter and Christmas treats and sweets, I better group them by theme. Here are just some of my favorites from over the years: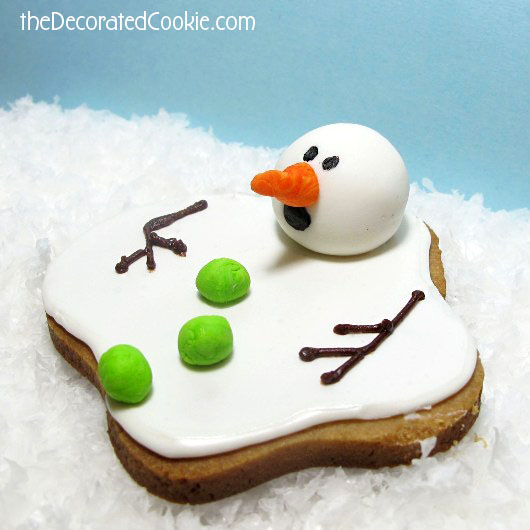 Of course, I must start with the most famous-est cookie I've ever decorated (the cookie is famous, I am not, since no one knows I made the original here five years ago). The MELTING SNOWMAN COOKIE!! Maybe that needs another exclamation point. That melting snowman cookie kit you'll see in Target? My idea. (Nope, I get no credit or income from that. But I do get to see it stare at me on the shelves. Yay.)
GOOD OL' FASHIONED DECORATED COOKIES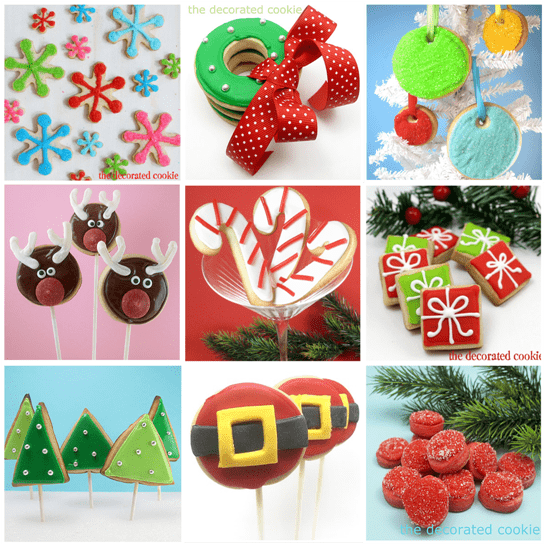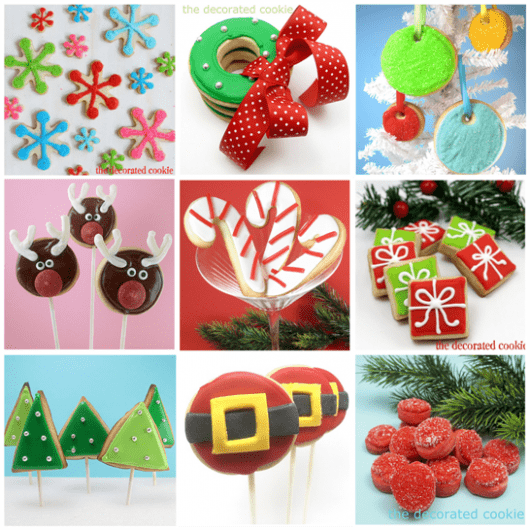 sparkly bright snowflakes, simple wreaths, easy sparkly ornaments, Rudolph pops, candy canes, Christmas presents, Christmas tree pops, Santa's belly pops, frosty cranberry cookies.
Snowmen, snowwomen, snowfamilies.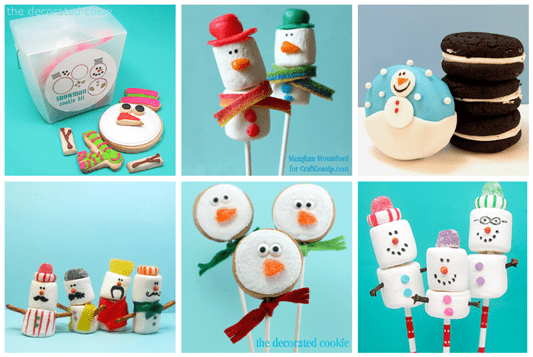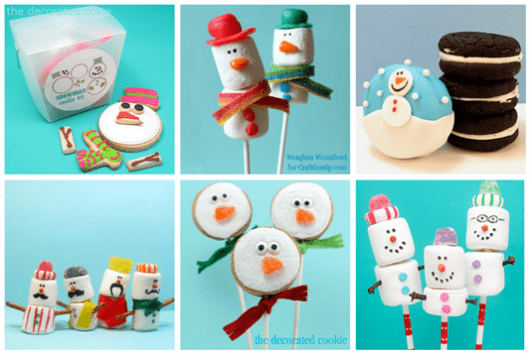 Assemble-your-own-snowman gift, snowman marshmallow pops, Oreo Cakester snowmen, mustachioed snowmen, easy snowman pops, our snowman family.
TREATS FOR THE SEASON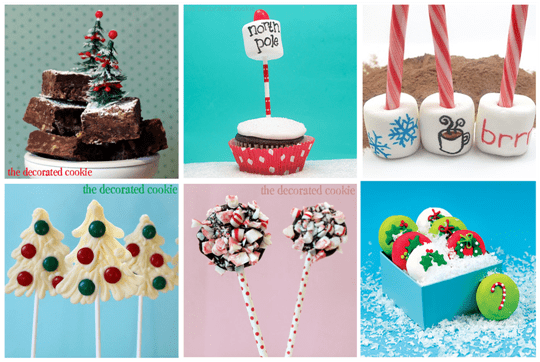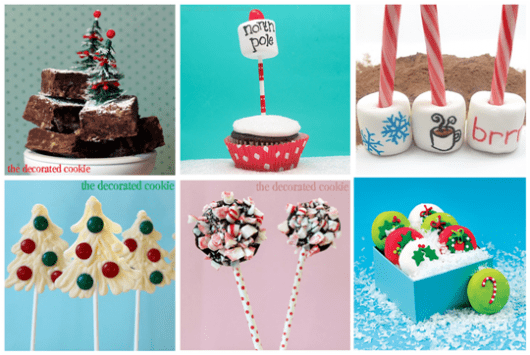 Hershey's toffee fudge, North Pole cupcakes, hot cocoa stirrers, chocolate Christmas tree pops, chocolate candy cane pops, petits fours.
LOTS O' GINGERBREAD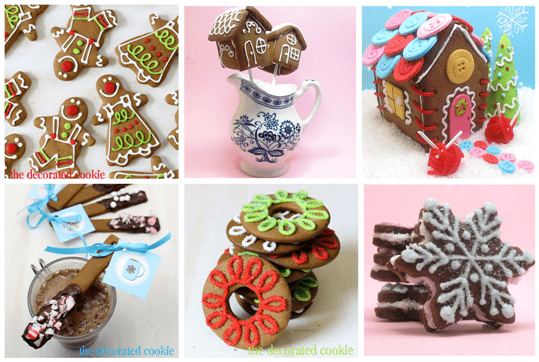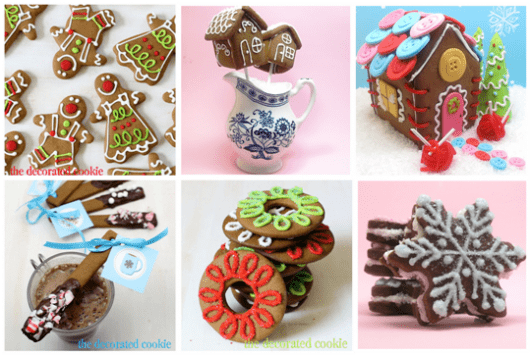 Gingerbread kids, gingerbread house pops, gingerbread wreaths, gingerbread sewing cottage, gingerbread swizzle sticks, gingerbread snowflake sandwiches.
STUFF IN JARS


Candy stick cookies, bite-size holiday cookies, snowman hot cocoa gift.