Disclosure: *This post may include affiliate links. As an affiliate, I earn from qualifying purchases.



A roundup of DIY diorama crafts.
Anyone ever have to make a diorama of the solar system? I sure did.
Mine was pretty standard: Paint the back of the shoe box black, painted Styrofoam ball planets dangling from thread.
Little did I know that out there in the world, clever folks were whipping up infinitely more creative diorama art from cardboard, figurines, and unexpected materials, like laundry detergent. There's a good bit of variety here.
Some are small, some are DIY, some are purchased, some are artist-created, some just offer ideas.
The only thing I won't cover here are the Peeps dioramas from the yearly Washington Post Peeps diorama contests at Easter. (As a DC resident, I follow those pretty closely, and there are just too many awesome ones to share here.)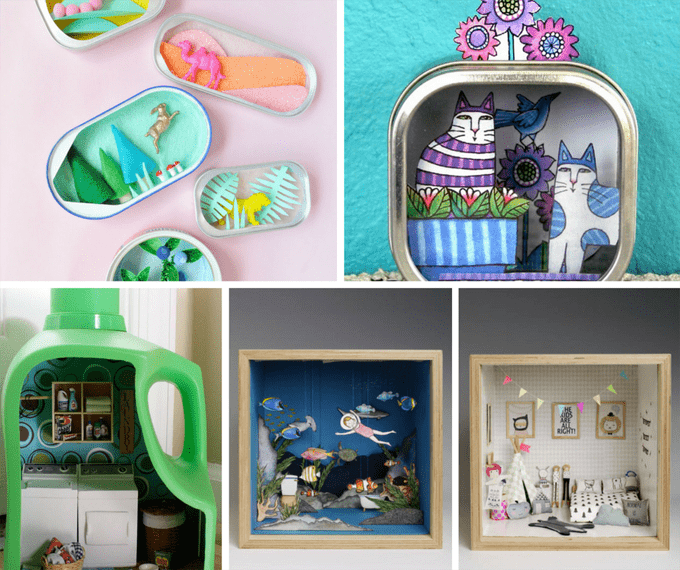 Make your own cute sardine can dioramas at Handmade Charlotte.
Love this kitty cat shadow box at this etsy shop.
This laundry bottle diorama from The Magic of Ordinary Things is the cutest thing ever.
You must see this collection of dioramas from the Victoria and Albert museum that artists created. Shown are "I Always Dreamed of an Underwater Aquarium Bathroom" by Katy Christianson and "Molly's Favourite Things" by Molly Meg.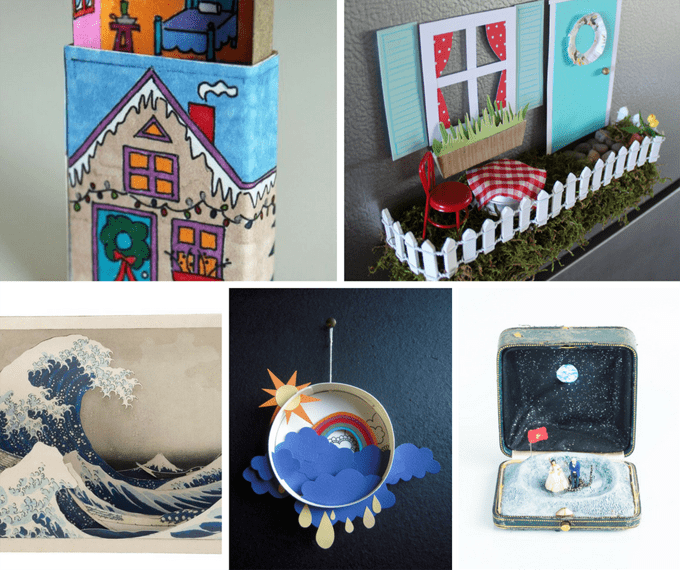 Make your own matchbox brownstone at Homemade City.
Make a fairy garden diorama for your fridge at The Craft Patch.
You can purchase these beautiful diorama kits.
Find a darling rainbow diorama at Kevan Dreveau.
Check out these ring boxes turned dioramas by Talwst.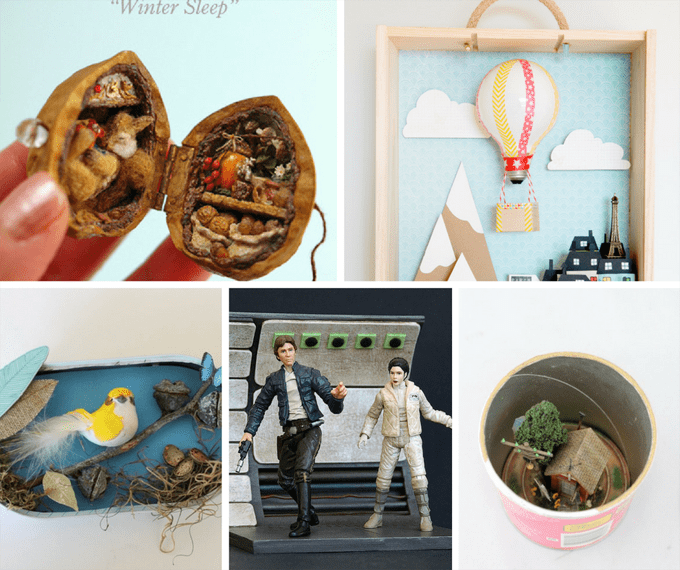 Check out this diorama in a walnut at Apricot Jam.
Make this Paris diorama at Tea on the Moon.
Make tin dioramas at home work.
Check out all these Star Wars dioramas.
O.MORO design puts dioramas in unusual places, like Pringles cans.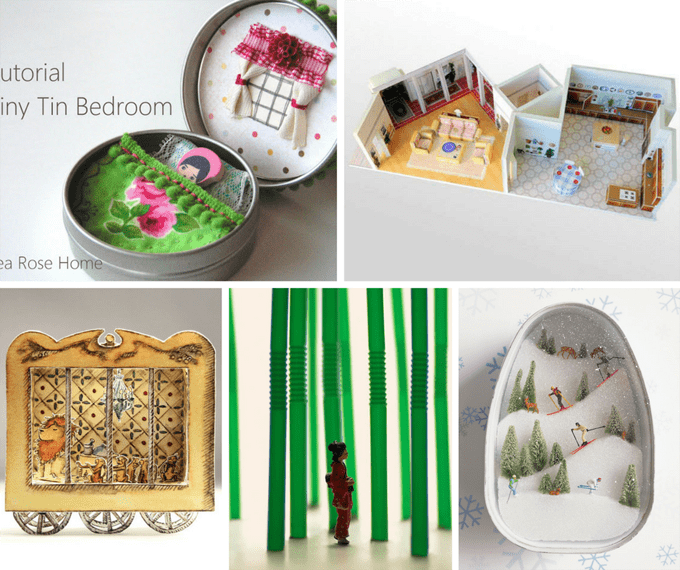 Make a tea tin bedroom at Tea Rose Home.
I really want this Golden Girls diorama.
Beautiful dioramas by Mar Illustrations.
Japanese artist Tatsuya Tanaka makes stunning use of miniatures.
I've always loved this ham can diorama at Martha Stewart.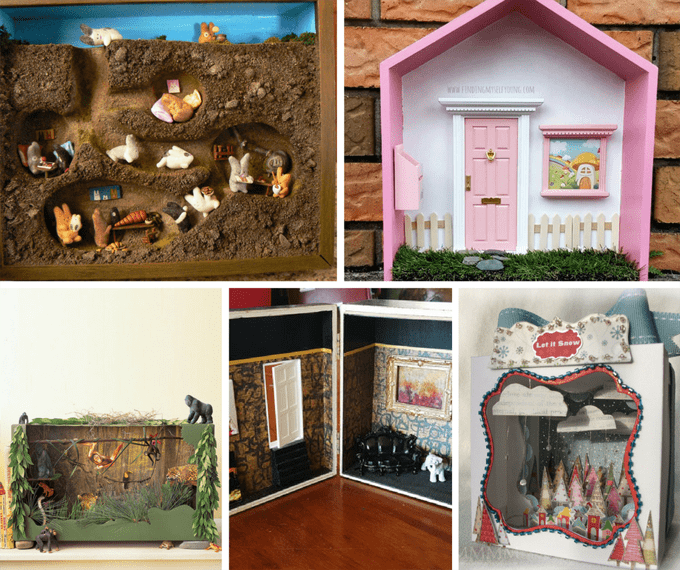 Check out this underground diorama at The Bare Bear Lair.
Make a fairy house diorama at Finding Myself Young.
Make a jungle diorama at Martha Stewart.
Check out all the cigar box dollhouse and matchbox rooms at this etsy shop, Suitcase Dollhouse.
Find the how-tos to make your own Winter village diorama at Mel Stampz.