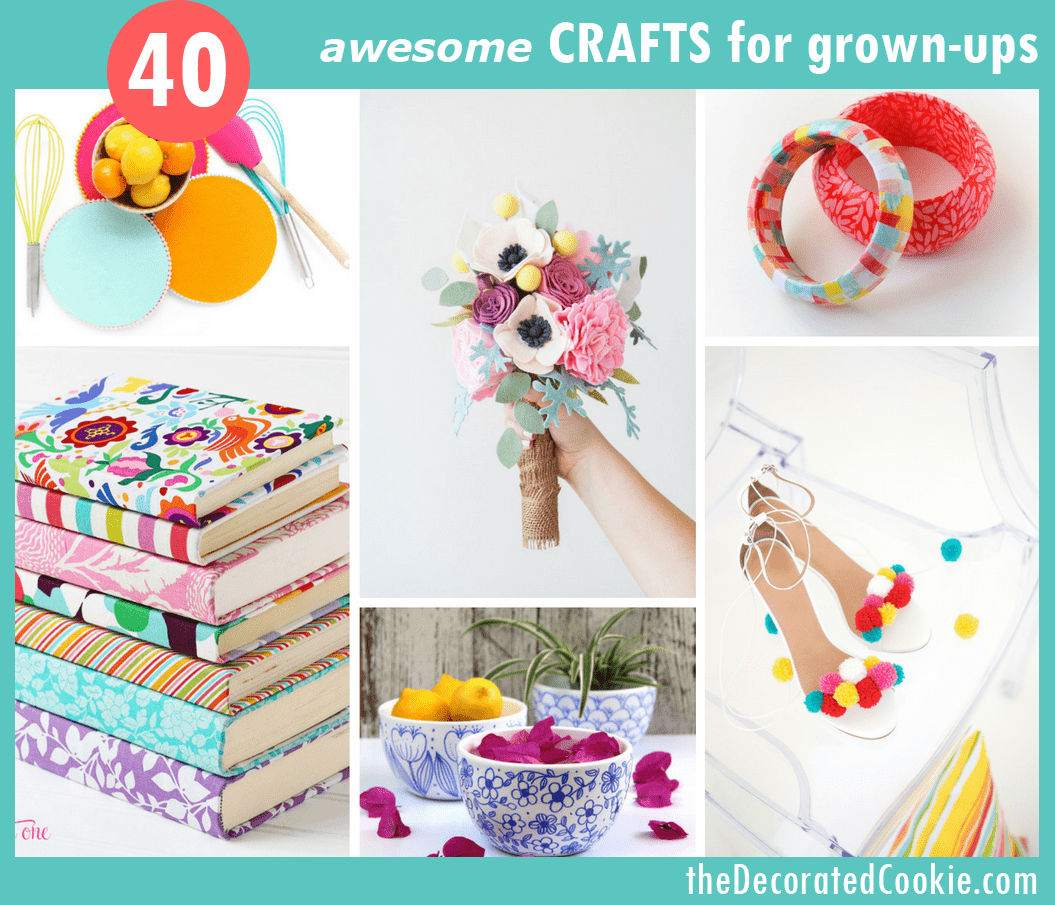 A roundup of 40 awesome crafts for grown-ups, including jewelry, accessories, and home decor. 
So this list of crafts is a bit hodge podge. There's no unifying theme. It's just all the stuff that I've been collecting on my "super cool crafts" Pinterest board.  This Pinterest board, in particular, is for me, as opposed to my other crafts board, "crafts for my kid."  Because grown-ups like to make crafts, too, if etsy is any indication.
While this is a somewhat random collection, the blogs linked here are some of my favorites for creative ideas, so I would encourage you to stay awhile at each and check them out for more ideas that are a fit for your tastes and know-how.
Here are 40 of the most awesome grown-up crafts to try: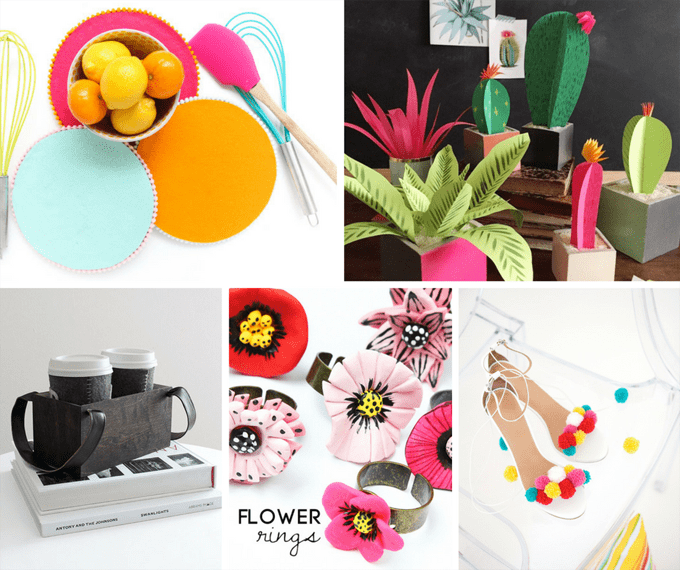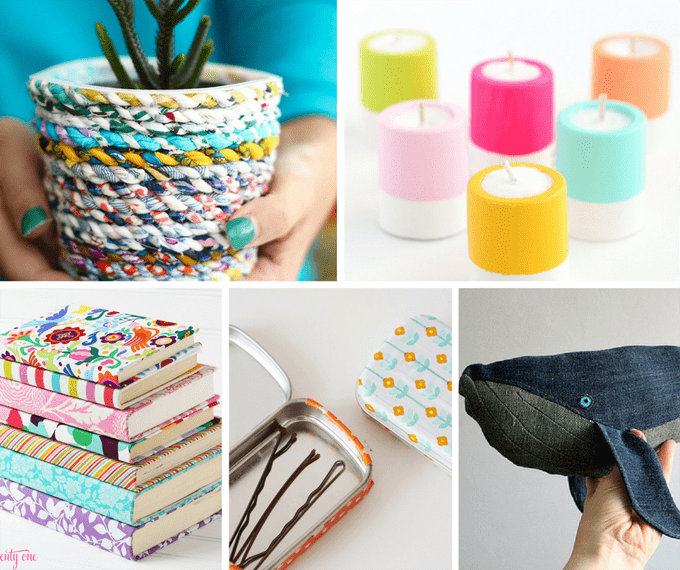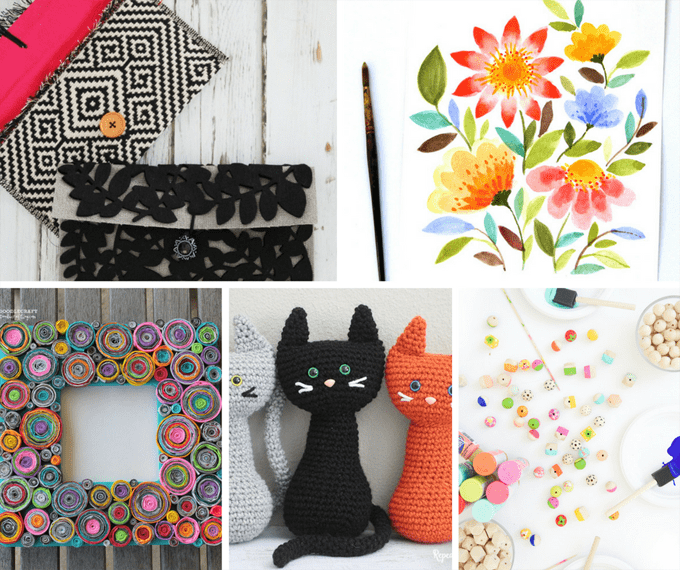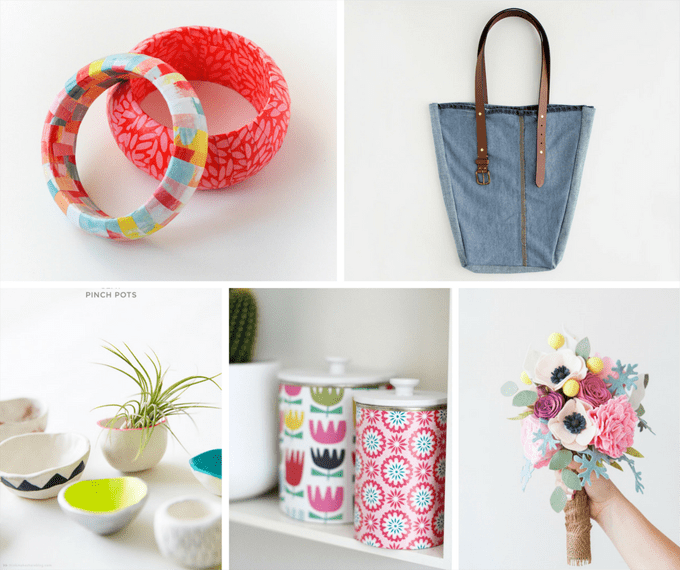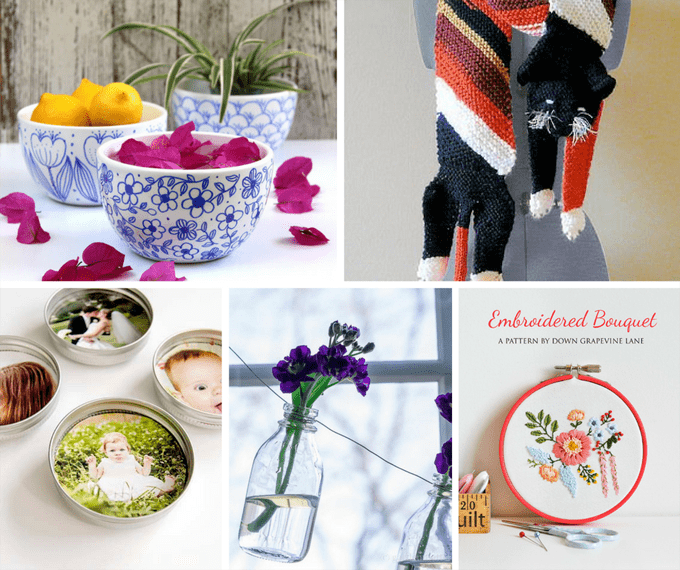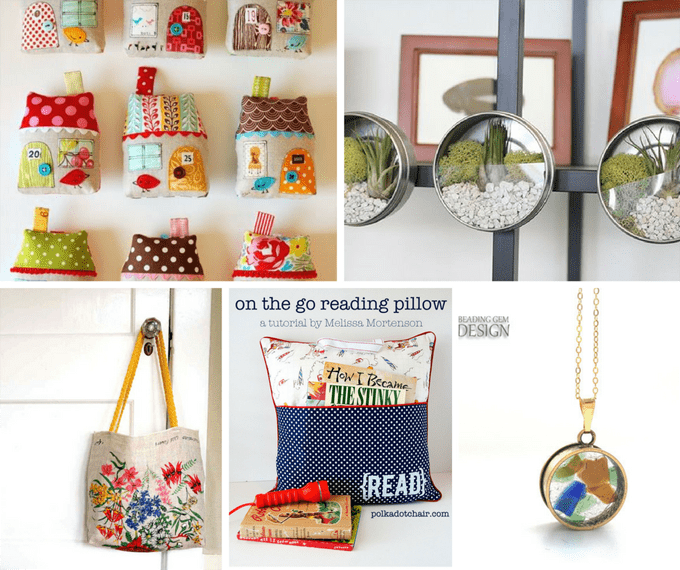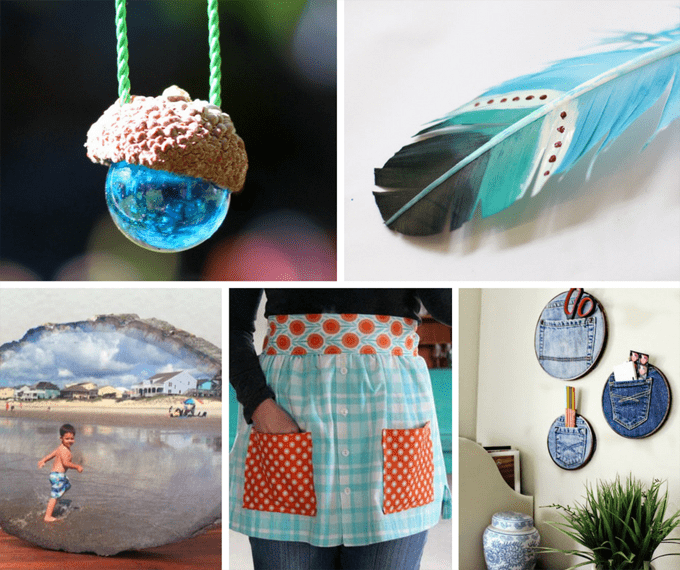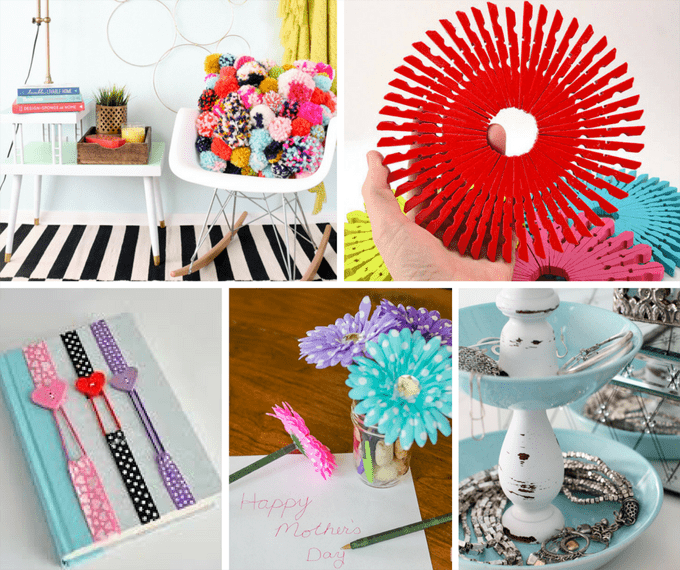 PIN FOR LATER: