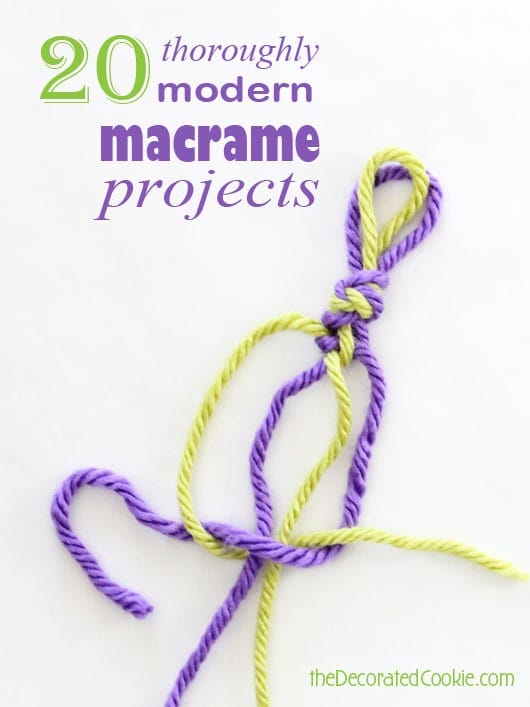 A roundup of 20 macrame projects — retro macrame crafts and DIY. 
If you said "macrame" to me (though I'm sure if we met, we'd have a lot of interesting things to discuss before getting to macrame), I think of that plant hanger in my aunt's condo back in the '70s. The one in shades of brown and orange. Well, if pinterest and google know anything (and I think we both know they do, a LOT), macrame is making a comeback. Or has it already made the comeback and I'm just behind the times? That's totally likely.
Here are some utterly un-'70s macrame projects for you. Find more super cool crafts at Pinterest.  Follow all of the Wednesday Links at Pinterest.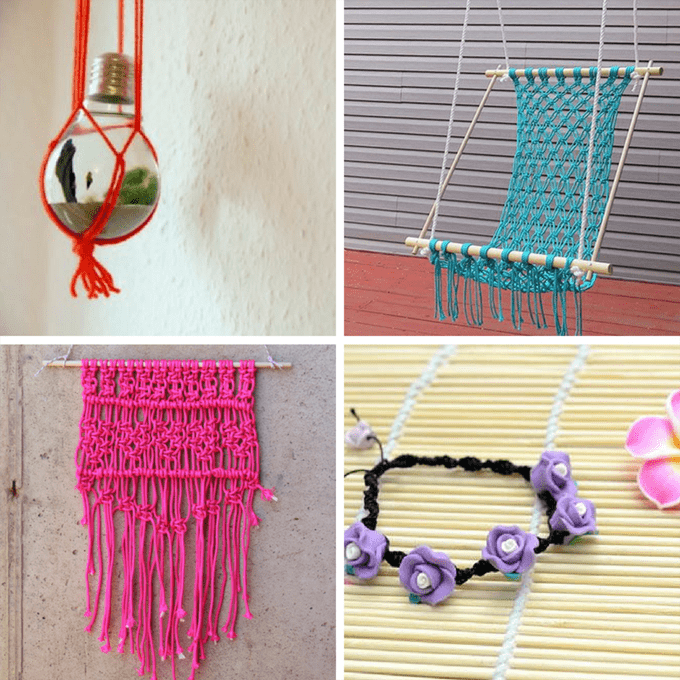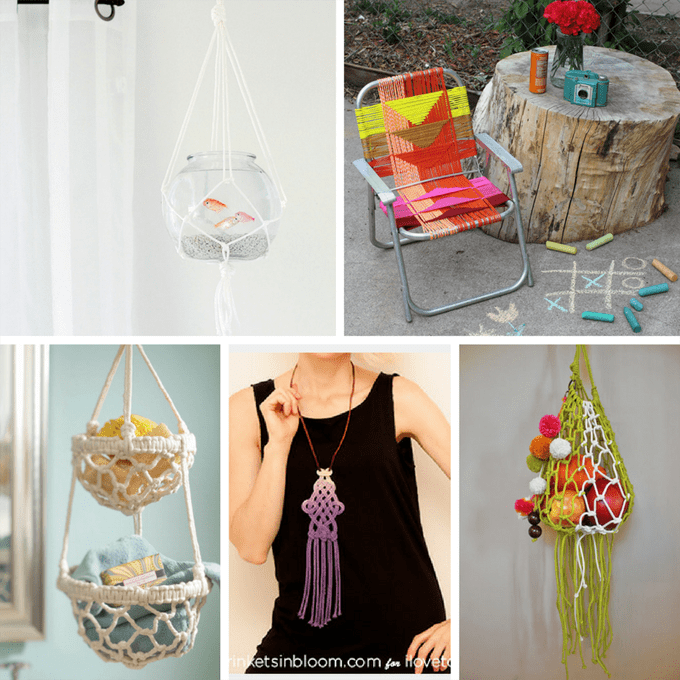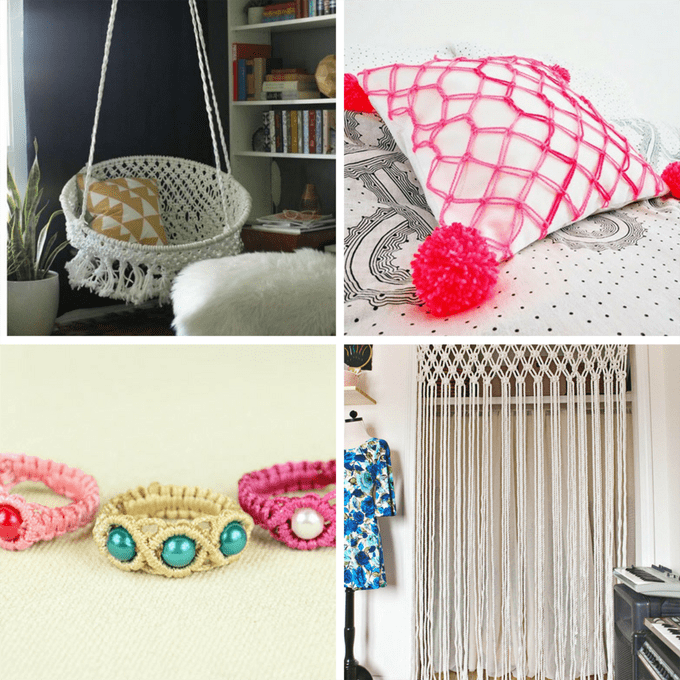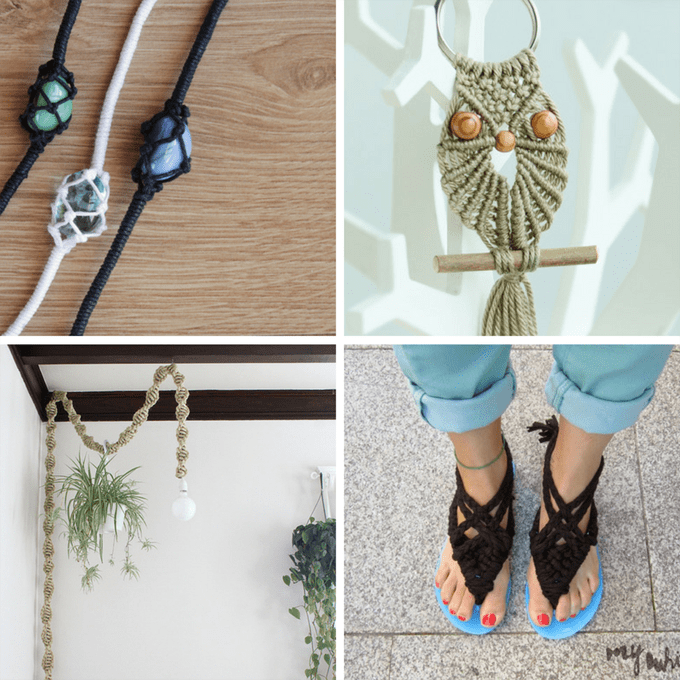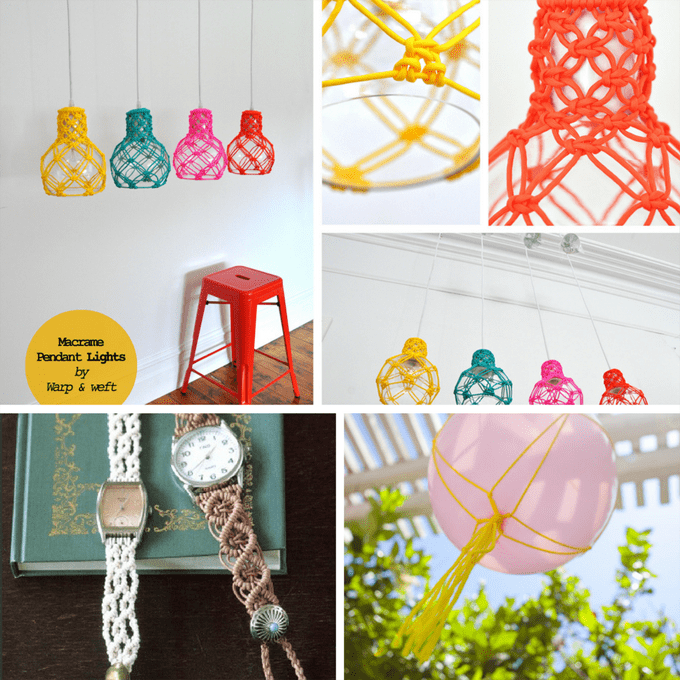 PIN FOR LATER: