Disclosure: *This post may include affiliate links. As an affiliate, I earn from qualifying purchases.


Avoid the sewing machine and threaded needle and try out one of these 30 no-sew crafts for your next project.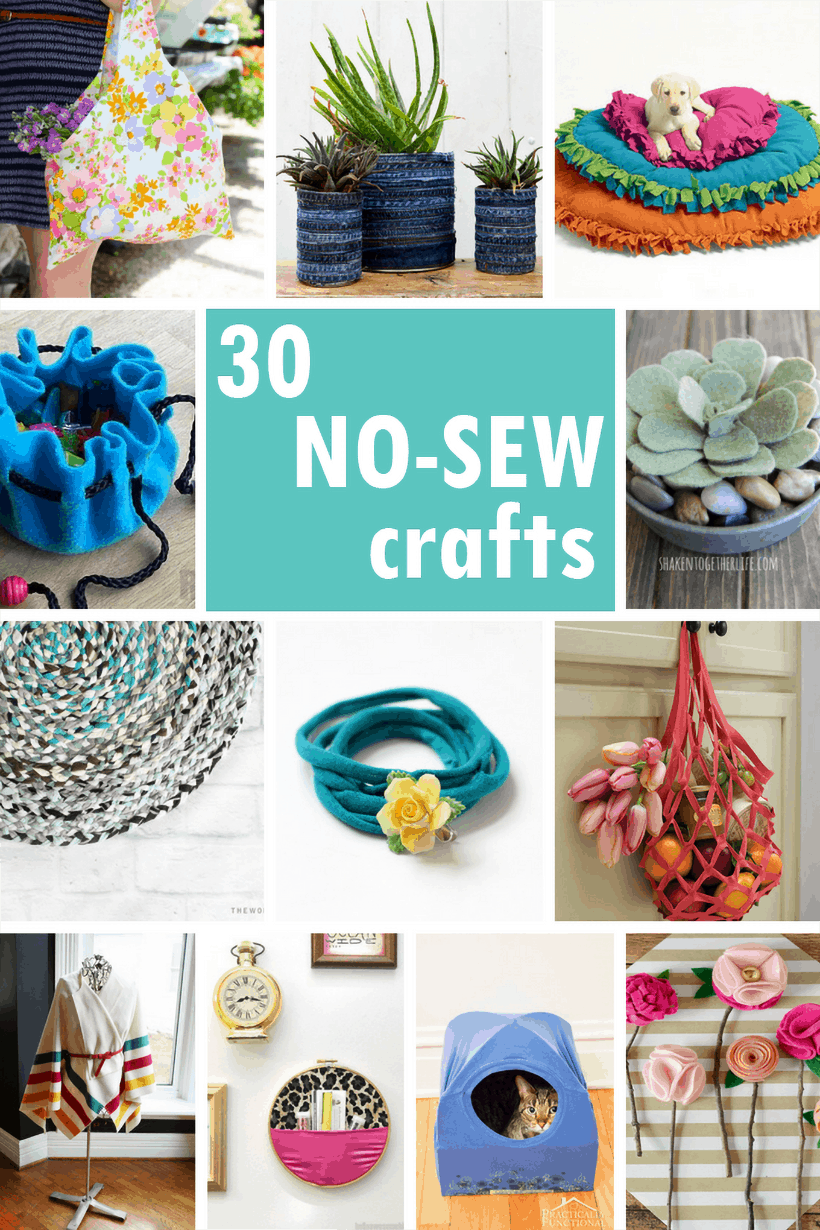 no-sew crafts
I like crafts as much as the next person (if I'm in a room full of people who like crafts). But I admit sewing is not my strongest skill. I lack precision. And patience.
And an ability to sew straight lines. And I just don't feel like lugging out my sewing machine or jamming needles into my fingers.
So every time I scan pinterest and see the words "no-sew," I pause. If you, too, want to keep things as easy as possible in life and fear the threaded needle, here are 30 no-sew crafts for you to try.