Disclosure: *This post may include affiliate links. As an affiliate, I earn from qualifying purchases.


Make a no-sew T-shirt tote bag in minutes.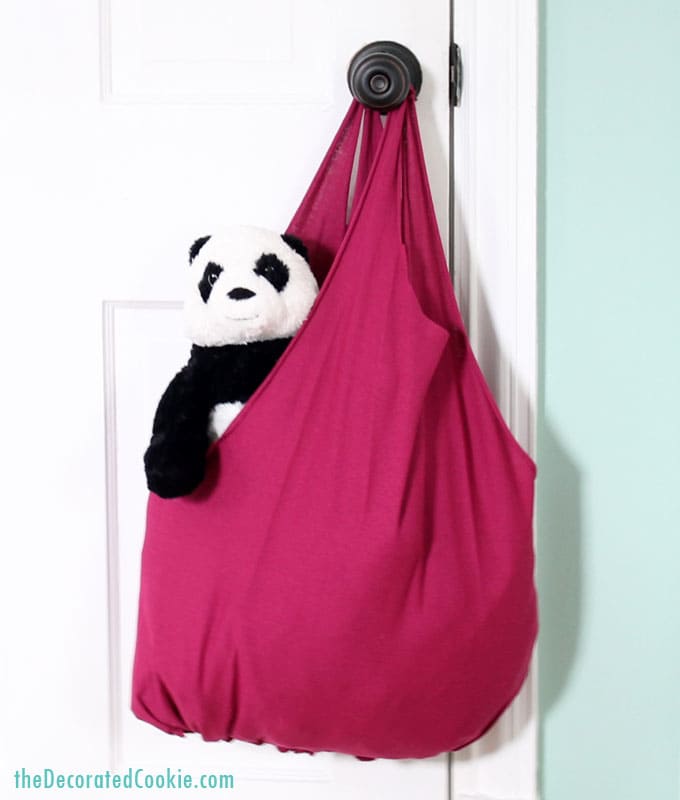 no-sew T-shirt bag
I can't be stopped with the no-sew crafts thing! Finally, as one who is not a whiz with needle and thread, I've found the crafts for me. First, we had the no-sew rainbow fleece scarf, then we had the no-sew T-shirt bracelets, and now… a no-sew T-shirt tote bag. Once again, these take minutes to make and all you need is a T-shirt and a pair of scissors.
A few notes about these tote bags:
Don't cut too far down below the arm holes, because the tote bag handles with stretch over time.
That said, anything too heavy will make it stretch more. This bag is great for stuffed animals, carrying around extra scarves and mittens, and for other lighter things.
I didn't want the tote to be too huge, so I used a women's small size T-shirt.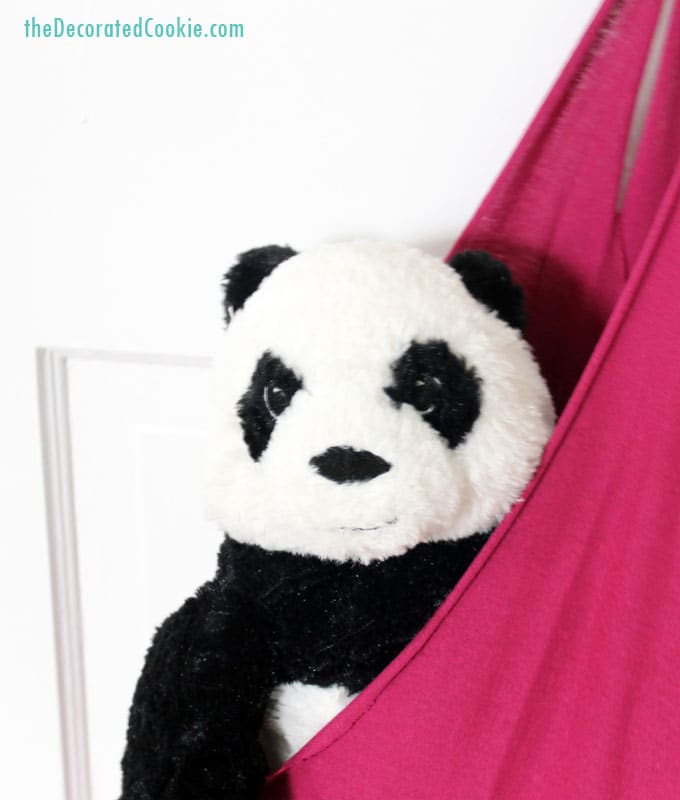 how to make a no-sew T-shirt tote bag
you will need:
T-shirt
scissors
chalk
what to do:
With the chalk, mark the top of the T-shirt as shown (with a scoop around the neck, and then around each sleeve) and trim with scissors.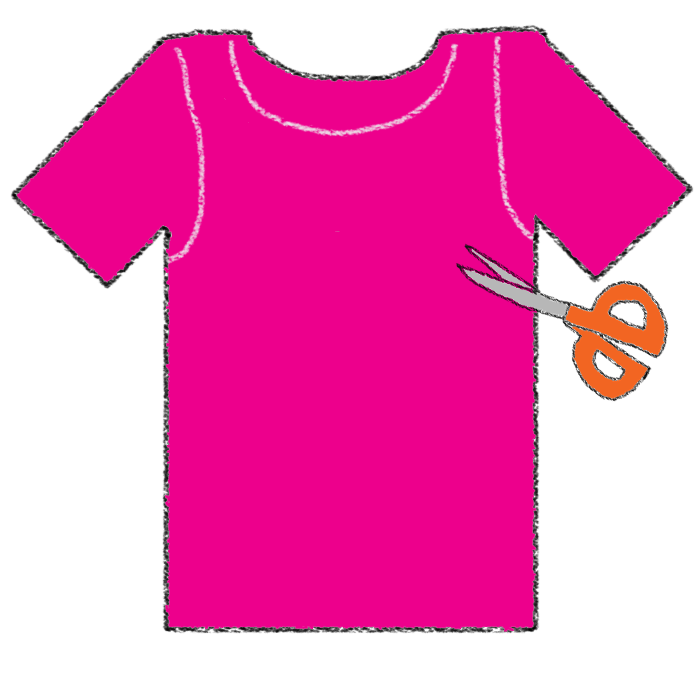 Cut off the hem at the bottom of the T-shirt. With the chalk, draw a straight line about 3-inches above the cut bottom. (Or, if you want a smaller bag, trim the T-shirt higher up.) With the scissors, 1-inch strips from the bottom of the tee up to the chalk line. Tie the front and back of each strip with a double knot.
Turn the bag inside out to use.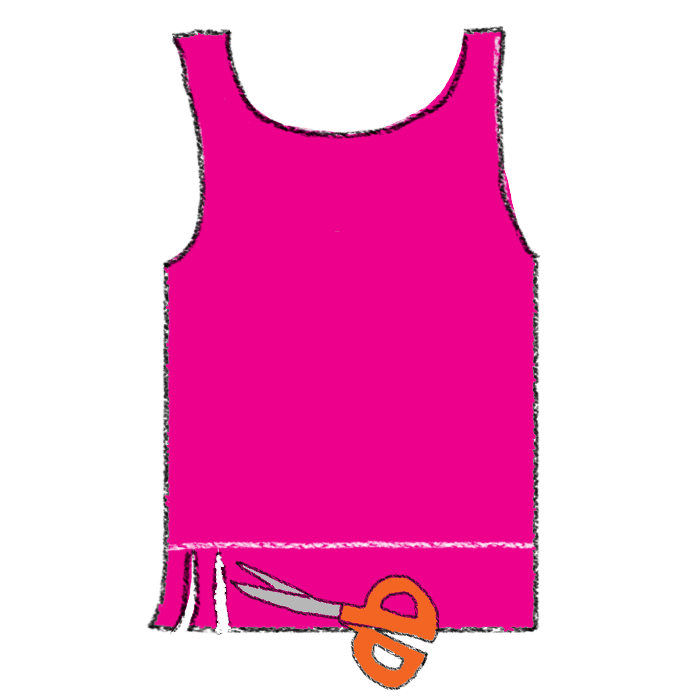 PIN FOR LATER: