Disclosure: *This post may include affiliate links. As an affiliate, I earn from qualifying purchases.


A roundup of 25 no-carve, painted pumpkins ideas for fall decor and halloween
pumpkin painting ideas
This year we're growing 14,502 pumpkins in our backyard. And not the eating kind. So that means I need to start gathering pumpkin painting ideas now.
Why painted pumpkins? Cutting and carving not only limits the life of these pumpkins, but it's like an invitation to all the neighborhood squirrels to come to our porch for a feast.
Back when I had more time (thanks a lot, kids), I used to paint stuff. You know, like having a hobby other than drinking wine and watching Netflix. Instead of actually painting anything, though, this time I'm just gathering ideas for no-carve, painted pumpkins.
Here are 25 ideas for using paint to decorate pumpkins instead of knives.
Painted pumpkins: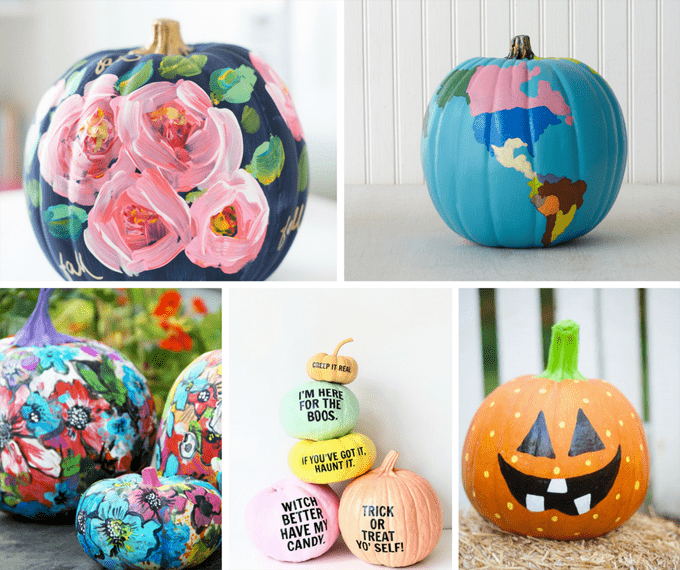 Find the Earth pumpkin at Martha Stewart.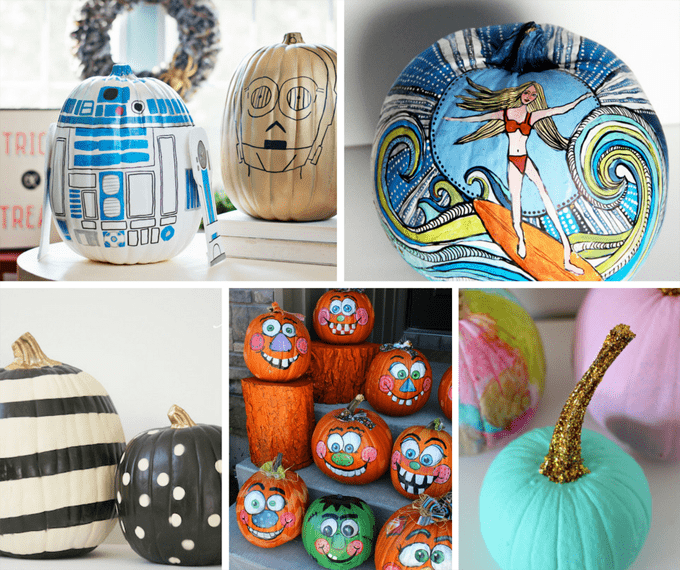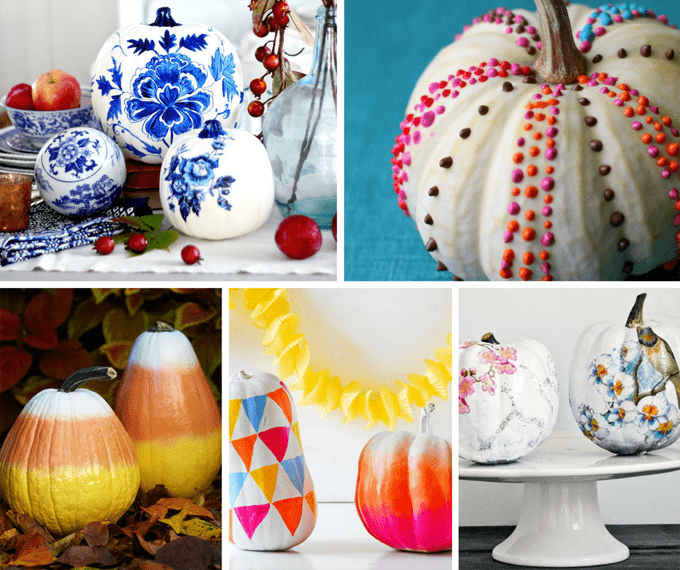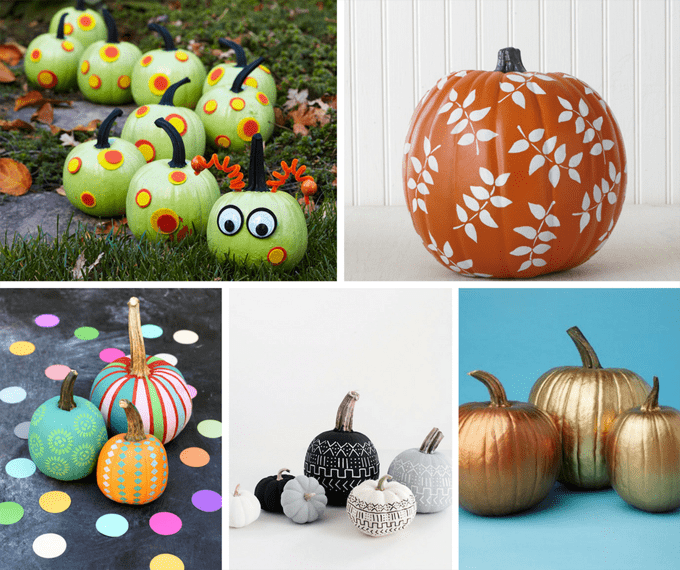 Clever caterpillar pumpkin at BHG.
Find the leaves pumpkin at Martha Stewart.
Wow! metallic pumpkins at Real Simple.