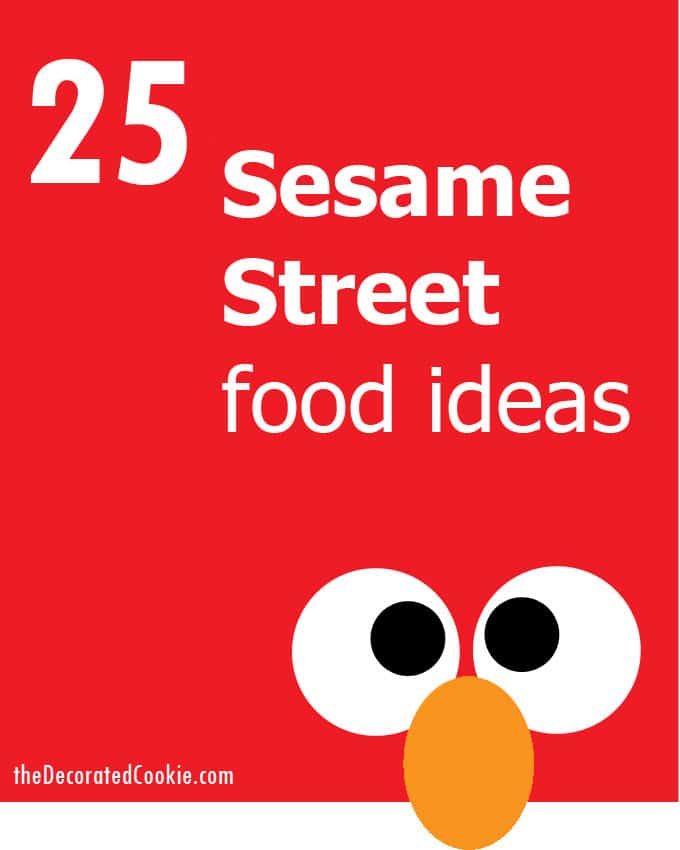 Roundup of Sesame Street food ideas for your kid's party. 
Below are 18 Sesame Street food ideas, for parties, for fun or for whatever. Oh boy, I wish I could still throw my kids a Sesame Street party. My oldest used to love the show, but she has long outgrown it, and my two year old. Sigh. She'd rather watch Barney. Correction. She'd rather watch the same one episode of Barney. (Shudder. Times a jillion. Which is how many times she's watched this one … gosh darn… show.) Maybe I'll throw myself a Sesame Street party. I grew up on the show and look how I turned out. (She types, casting a sidelong glance.)
For more ideas, check out this Cookie Monster food ideas roundup.