Disclosure: *This post may include affiliate links. As an affiliate, I earn from qualifying purchases.


Add some ghost and mummy marshmallows to your hot cocoa this Halloween.
ghost and mummy marshmallows
It's still way too warm in Washington DC, but I'm picturing cool weather and a crisp Halloween evening. Wishfully thinking. As soon as I can, I'll bring on the hot cocoa. or hot chocolate, whatever. And to get in the scary spirit of Halloween, I'll have to add these ghost and mummy marshmallows.
These are inspired by one of my first (and most popular) uses of edible writers on marshmallows. Check out the original marshmallow ghosts and mummies. Not long after, I made these marshmallow skeletons.
more fun Halloween food
Halloween is just the best ever holiday for crafting with food. Check out these mummy pretzels. Or try this mummy fruit, a healthy Halloween treat. If you need more Halloween marshmallows ideas, check out these bloody marshmallows.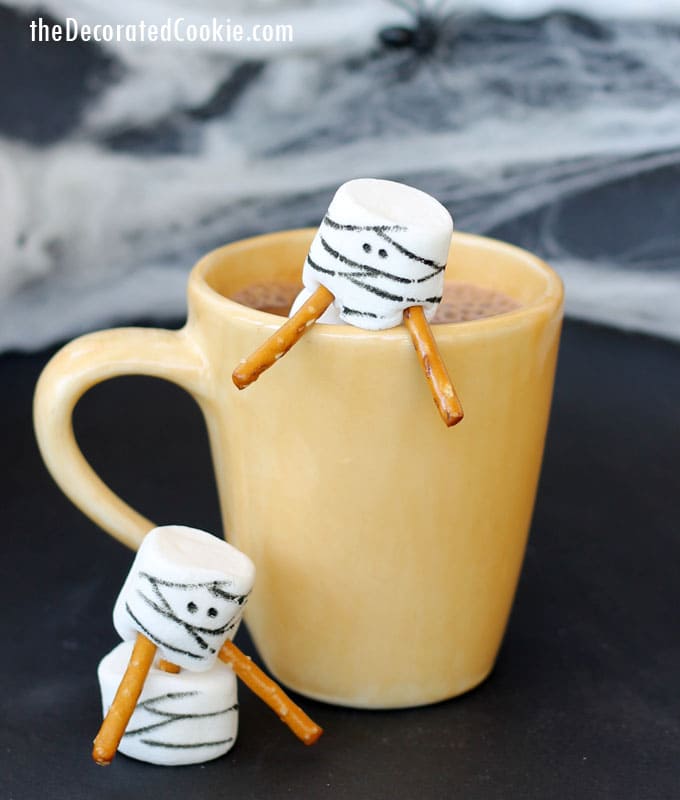 "Have you seen my Mummy?"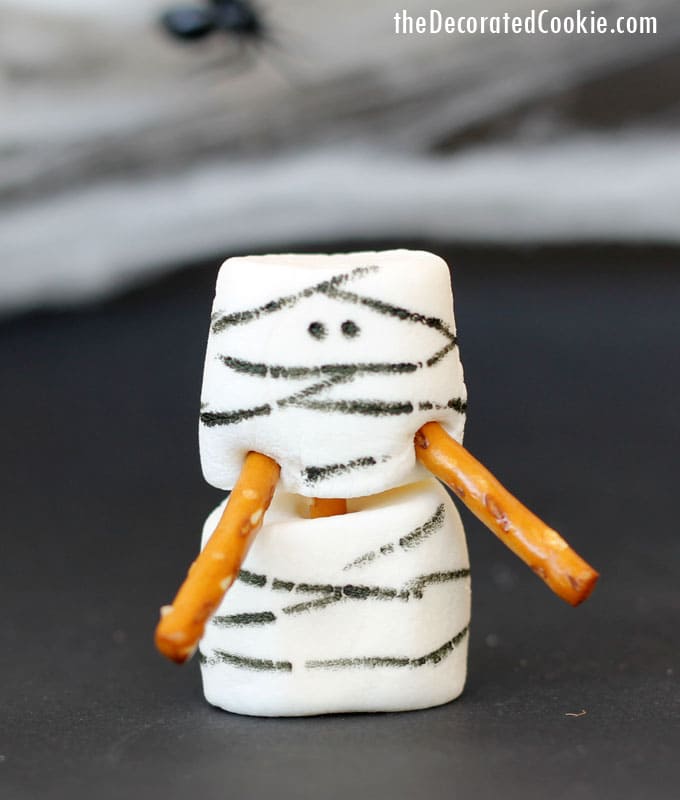 All you need to make them are marshmallows, pretzel sticks and a black edible writer. The craft store should have them, but you can follow the link for much more information on them. Marshmallow ghosts are even easier.
To make mummy marshmallows:
Break pretzel sticks in half. Use a halved pretzel stick to connect two marshmallows. Then insert two more pretzel halves into the top marshmallow for arms.
You can also add two to the bottom for legs if you like. use the black edible writer to draw the mummy eyes and the lines. Add to hot chocolate or hot cocoa.
To make the ghost marshmallows,
just draw the faces with the edible writer.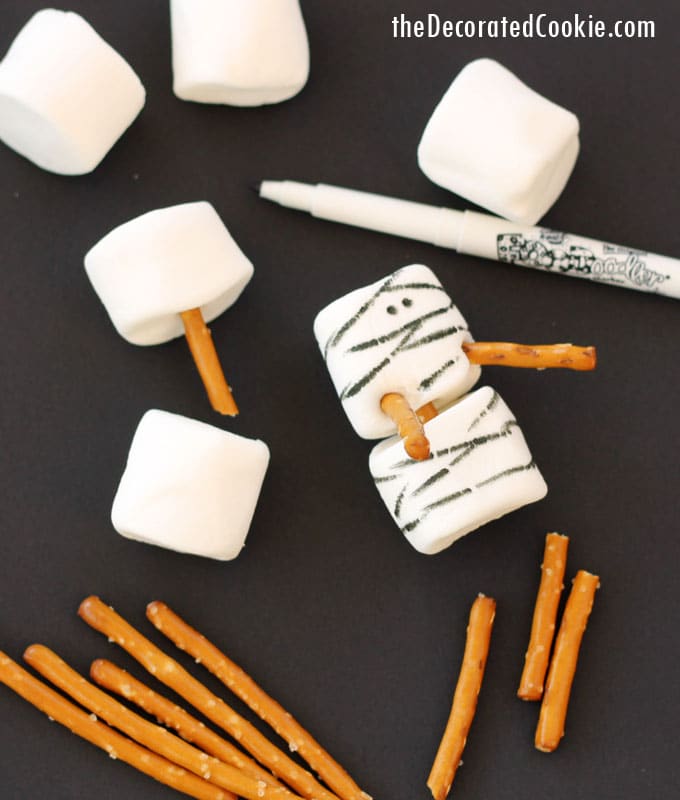 Nothing better than a soak in the hot tub.