Disclosure: *This post may include affiliate links. As an affiliate, I earn from qualifying purchases.


A roundup of 30 amazing perler bead ideas, including crafts, home decor, accessories, and jewelry.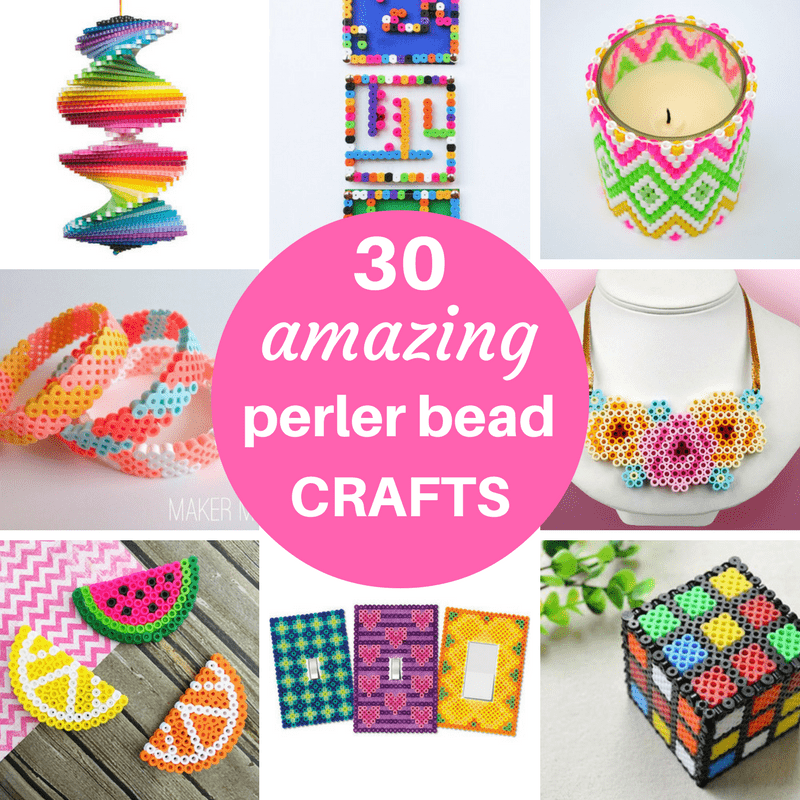 Perler bead ideas
So many perler bead ideas! Aren't you folks as clever as clever can be, what with all you do with little beads. And here I ruined my daughter's peace sign when it stuck to the iron.
I rounded up 30 amazing perler beads ideas and crafts (or, Hama beads, or melty beads ideas, although not all of these are melted, so I suppose fuse bead crafts is a good description).
You can find plenty of Perler beads at amazon (affiliate link) or craft stores. IKEA even sells a huge tub of them for a few dollars.
Need more fuse bead patterns and ideas? Check out this roundup of 15 perler bead jewelry crafts.
PIN FOR LATER: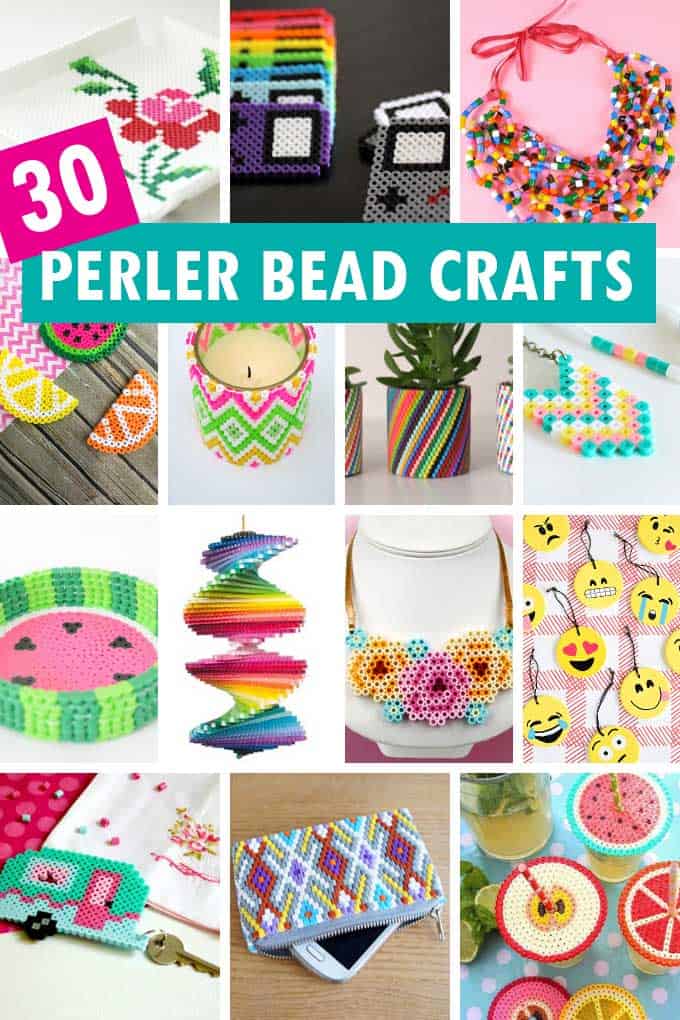 how to use perler beads
you will need:
Arrange your beads on the pegboard following your pattern. TIP: Use a non-slip mat under your project so you don't jostle the beads accidentally.
Heat a dry iron, set to medium. You may want to place the pegboard on a towel or other material to protect the surface beneath. Place the parchment on top of the beads and move the iron over the beads in a circular motion, checking the beads every few seconds.
Let the beads cool a bit and flip over, removing the peg board. Cover with parchment paper and iron for about ten more seconds. Let cool a bit and remove the parchment.
Perler bead patterns
So, ready to pull out the perler beads and the iron and get to work? There are plenty of perler bead patterns out there, but I think these shown are some of the best.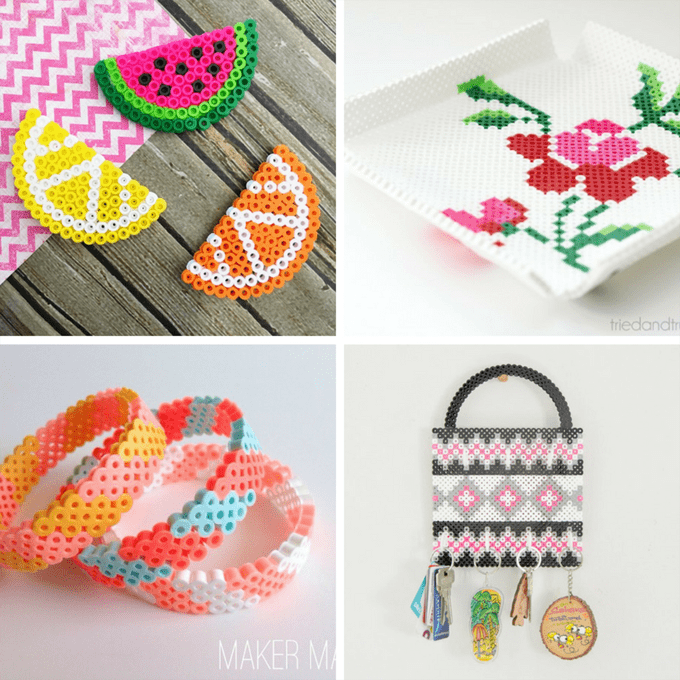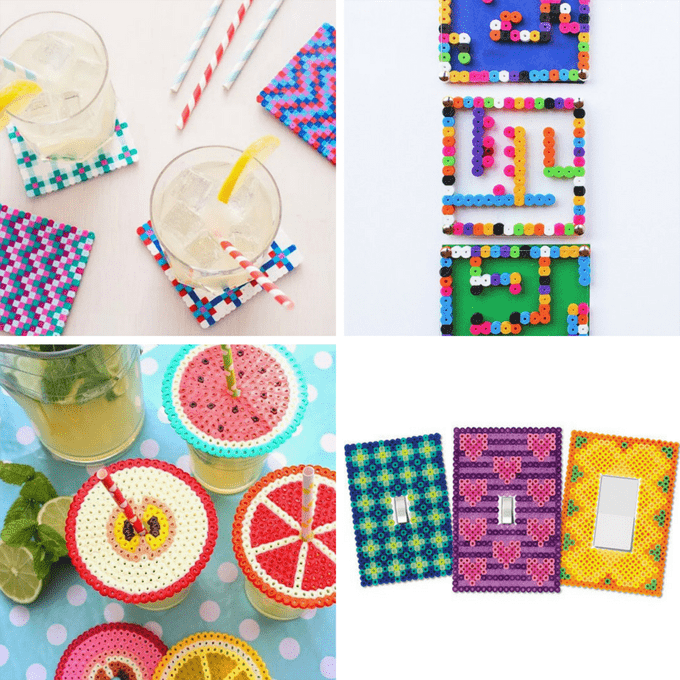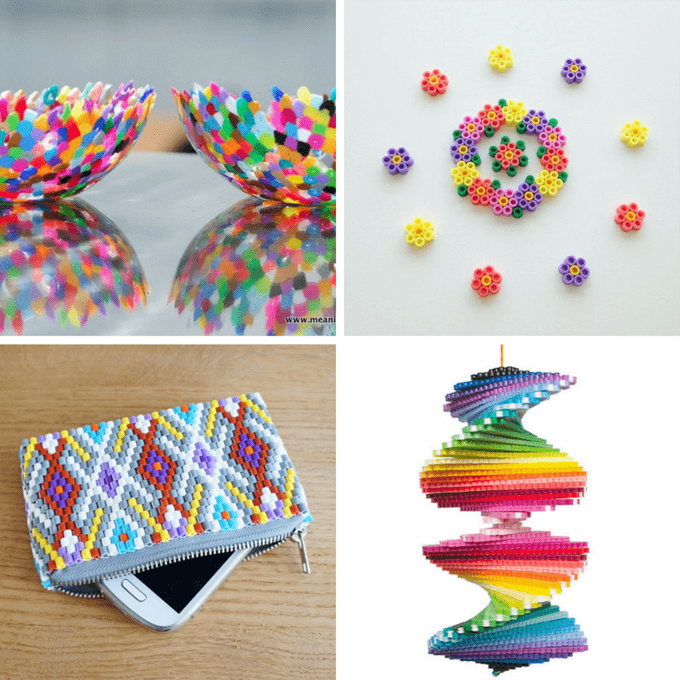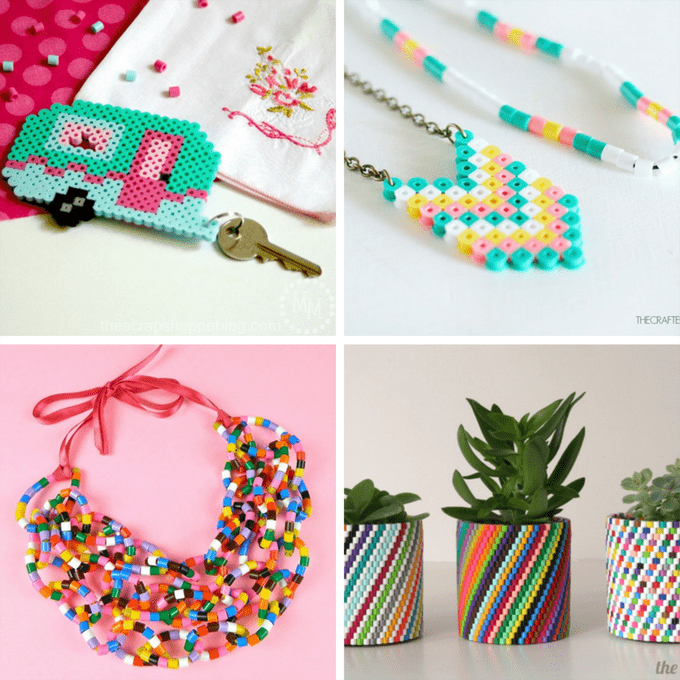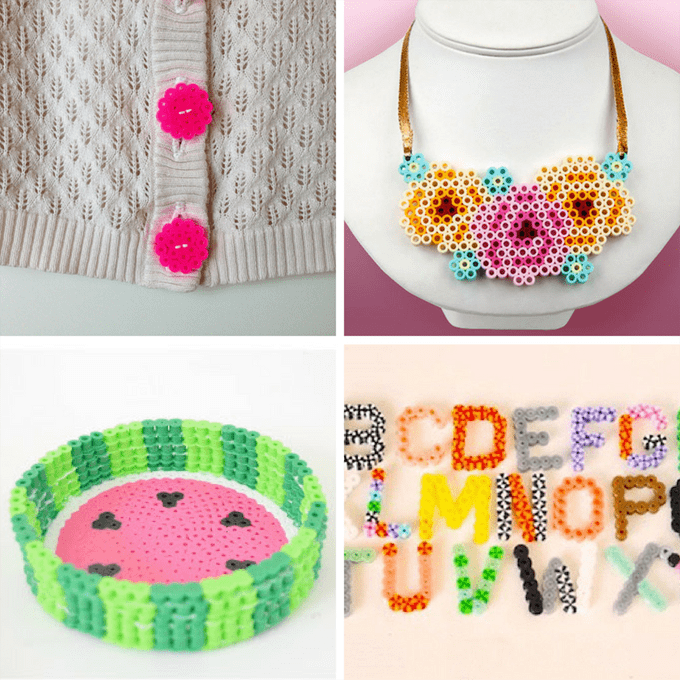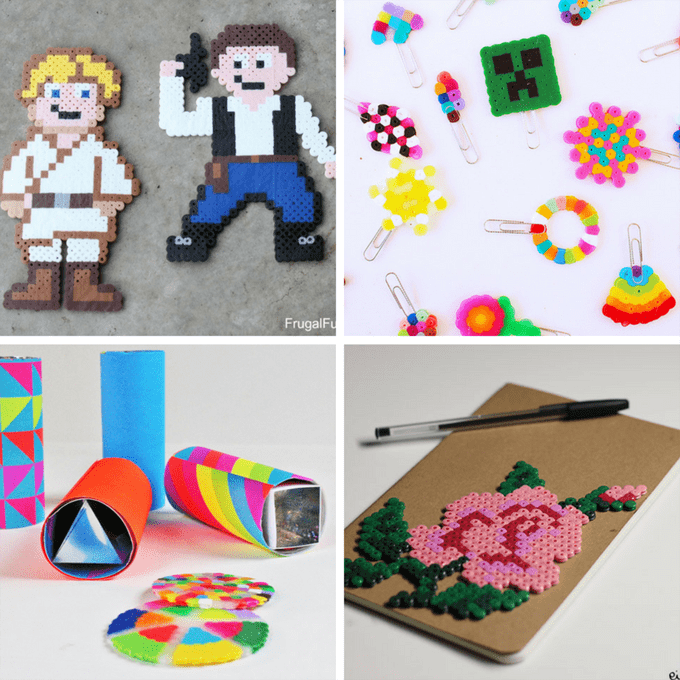 Or these Kaleidoscopes.
Check out this flower notebook at Eilen Tein.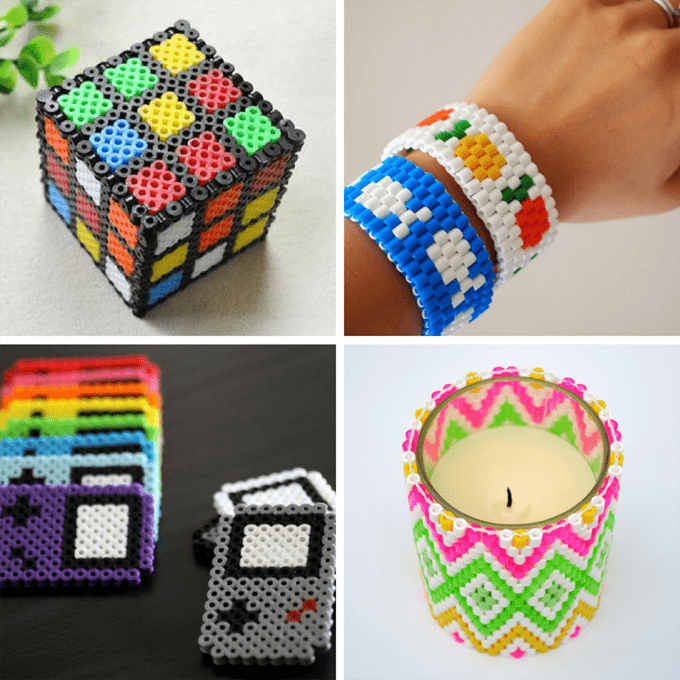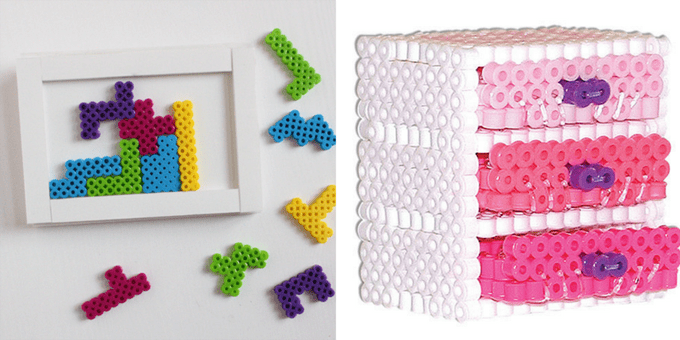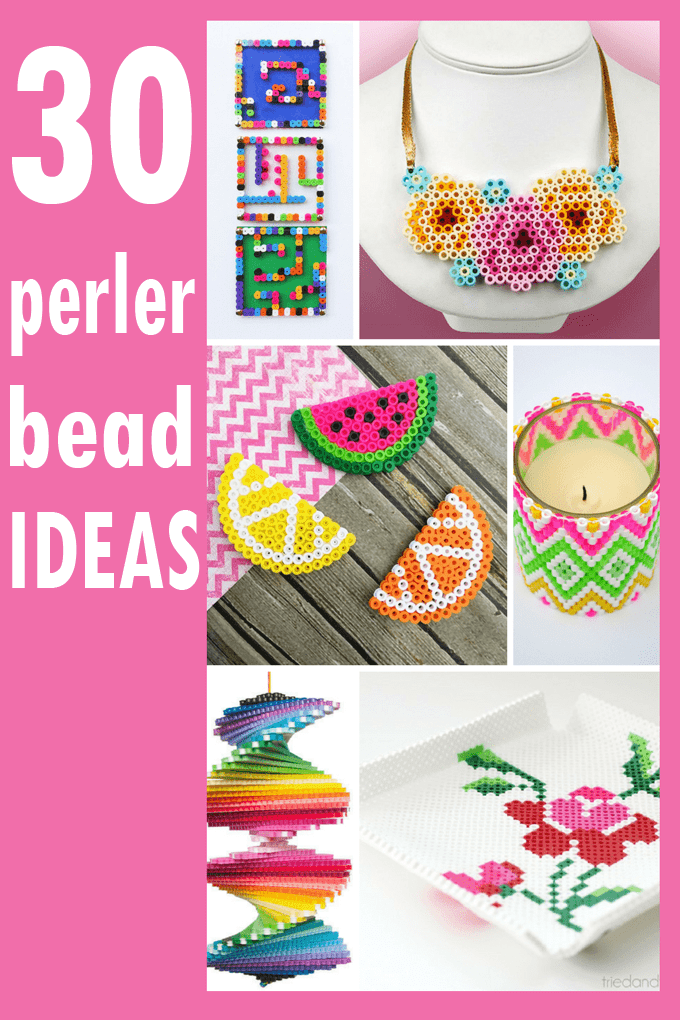 Like this roundup of perler bead ideas??
Try this roundup of 30 knitting projects for beginners OR this roundup of 40 crafts for grown-ups.