Disclosure: *This post may include affiliate links. As an affiliate, I earn from qualifying purchases.


A roundup of 30 awesome clay pot crafts for your home and garden.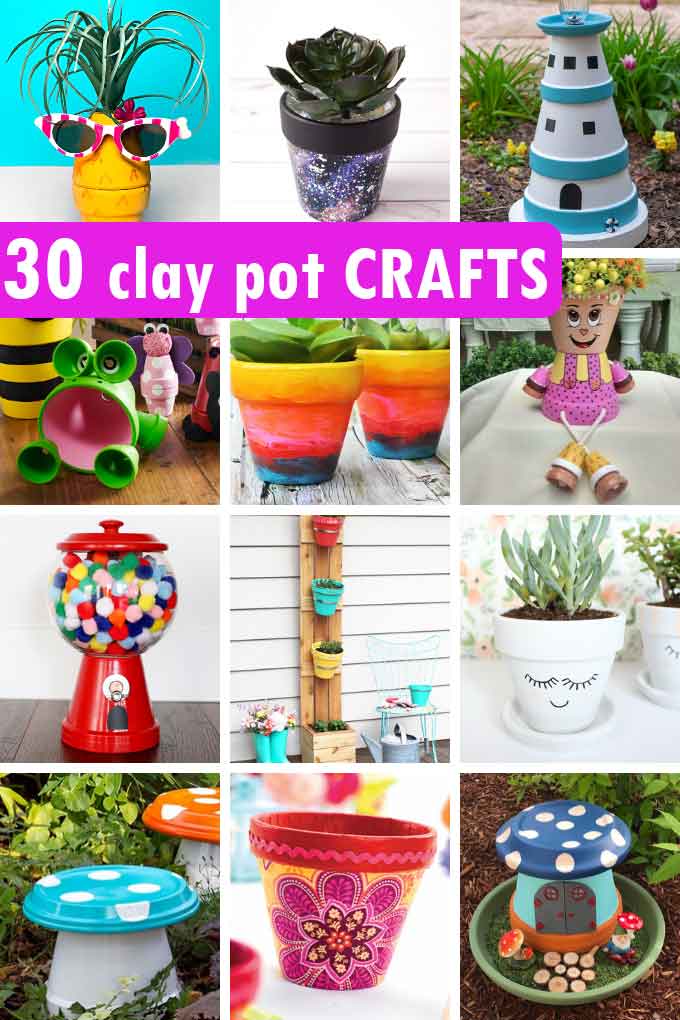 what can you make from clay pots?
Pretty much anything! You'll find decorated flower pots, wind chimes, garden crafts, sculptures, and home decor. There are so many clay pot crafts out there, this roundup is just a start.
how do you decorate clay pots?
You can decoupage or paint terra cotta flower pots. To prepare the pots, you should smooth the pot with sandpaper, seal the pot if using outside, then apply acrylic craft paint or spray paint, OR decoupage with Modge Podge.
Find more information on decorating clay pots HERE.
where do I buy clay pots?
The beauty of clay pot crafts is that flower pots are so inexpensive. You can find the flower pots at hardware stores, craft stores, many supermarkets, even dollar stores. And you can of course buy flower pots on amazon.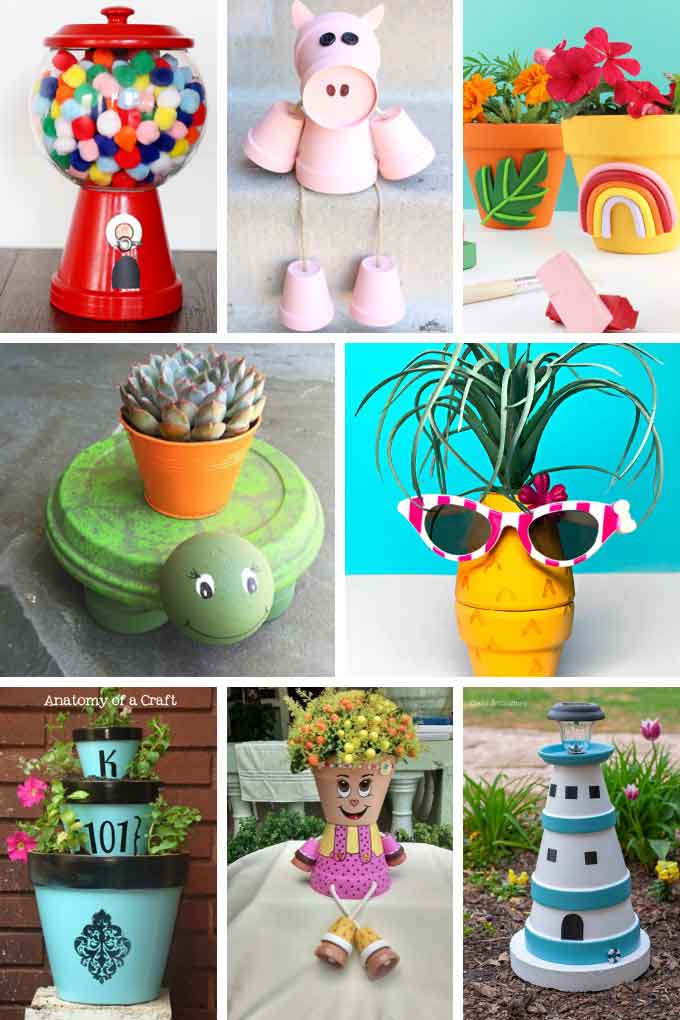 clay pot crafts