Disclosure: *This post may include affiliate links. As an affiliate, I earn from qualifying purchases.


Mother's Day cookies gift idea: All about mom decorated cookies with food coloring pens.
personalized mother's day cookies
Do you find it harder and harder to buy gifts for those in your life year after year? As we get older, we need less and less after years of accruing junk.
And I'm in such a "no more clutter" phase (not successfully, mind you) that I almost cringe now when getting gifts. (Sort of, please don't stop buying me gifts, people in my life.) So that's why I always give Mother's day cookies instead.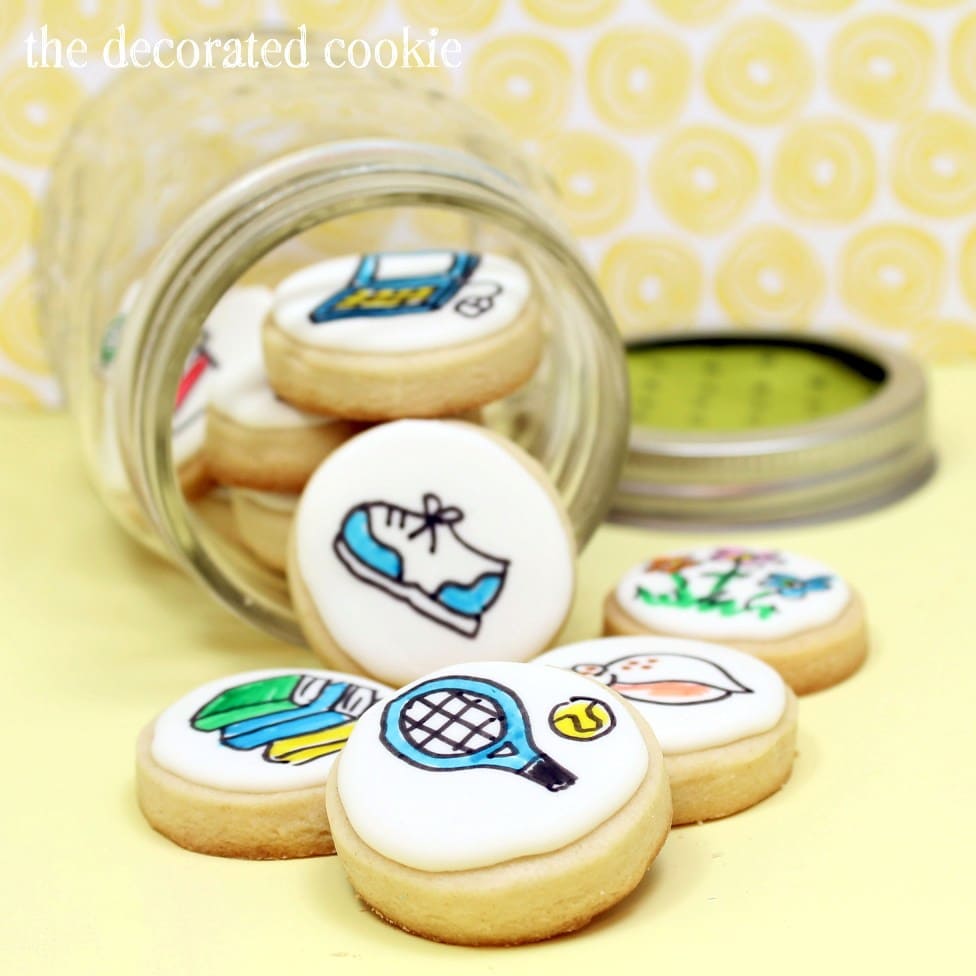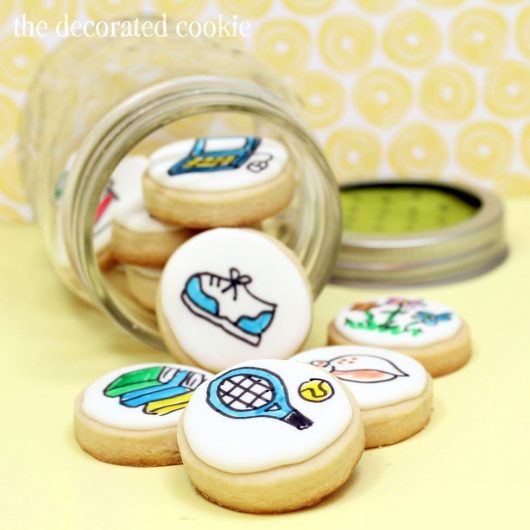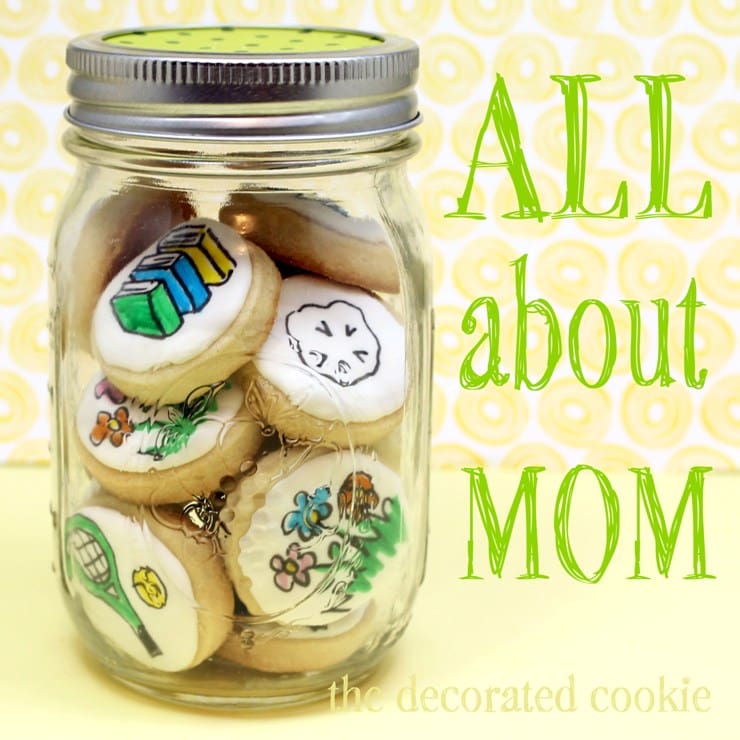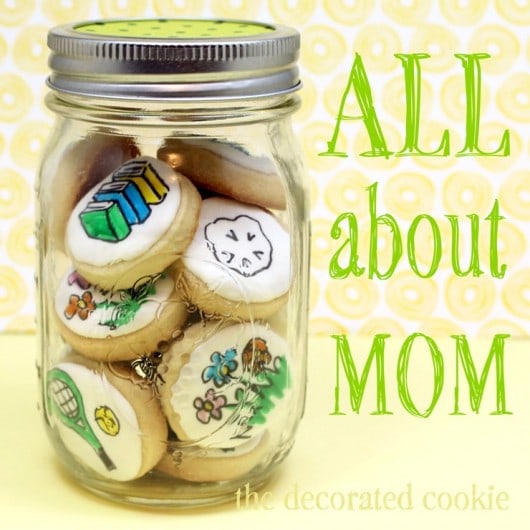 Cookies are the most perfect gift ever. They dry well enough to package all cute like. You can personalize them to reflect to the recipient that yes, you do indeed know them and thought about them. And you consume cookies, so no residual clutter.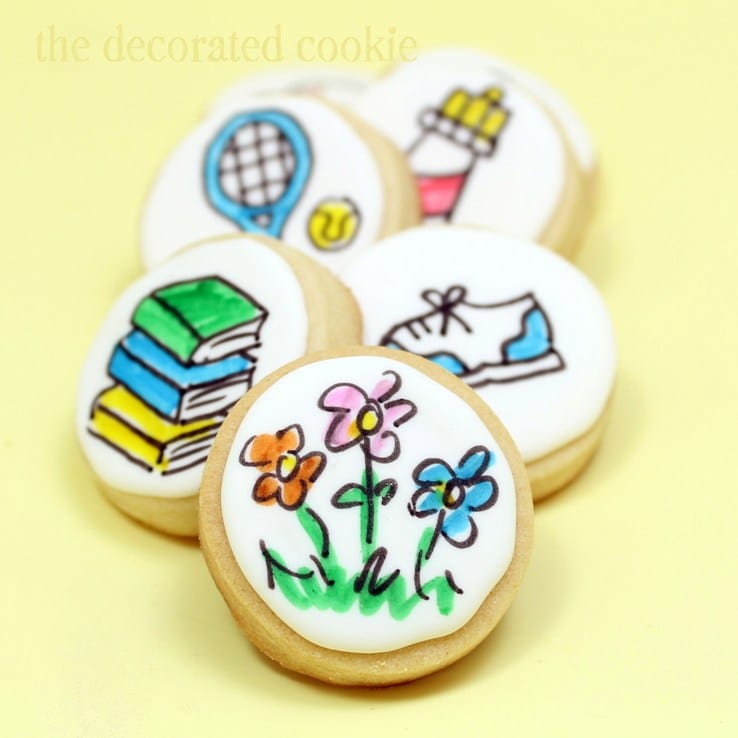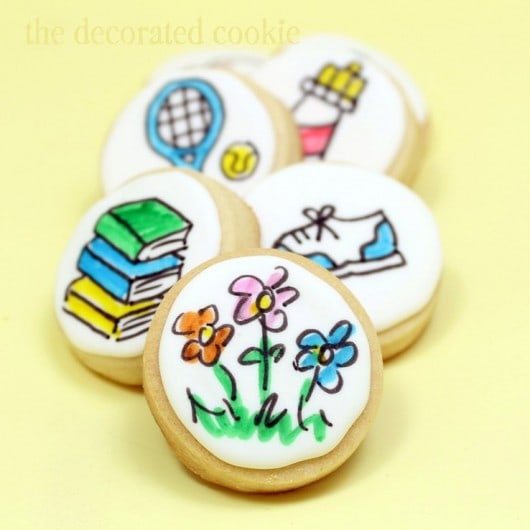 how to make personalized mother's day cookies
This jar o' bite size all-about-mom cookies is a handy little gift not just for mother's day, but for anyone anytime.
To make these, I prepared and chilled my cut-out cookie dough, cut out 1 1/2-inch circles, baked and let cool.
I prepared my royal icing and tinted white.
I piped an outline on the cookies, thinned the icing and flooded the centers. Then, I let the cookies dry very well, overnight at least, before drawing pictures with my handy dandy food decorating pens.
For more cookie decorating recipes, click here. If you need vegan cookies and icing recipes, click HERE.
And see? It even allowed me to point the blame for the fingers-in-the-icing to the appropriate source, my daughter. You can't see too well in the picture, but the indents are what happen when you mess with flooded icing before it's dry.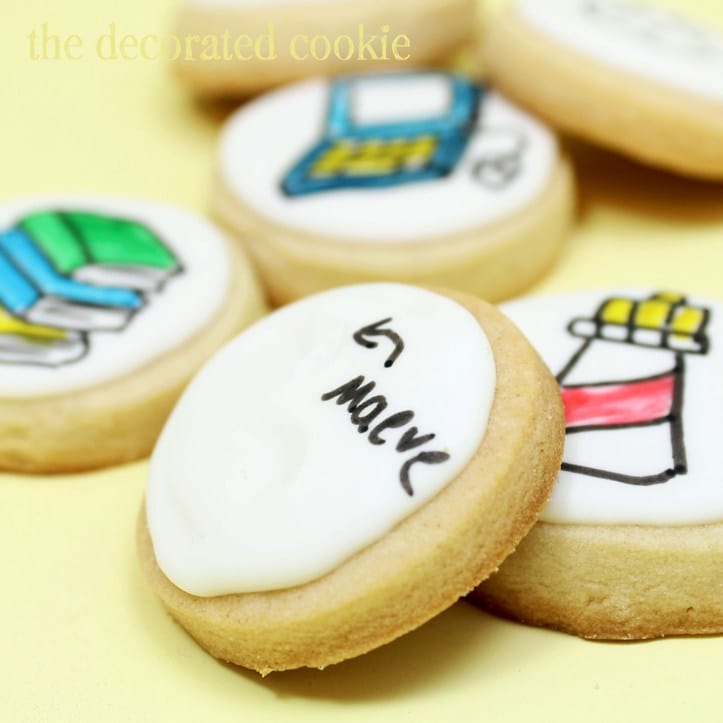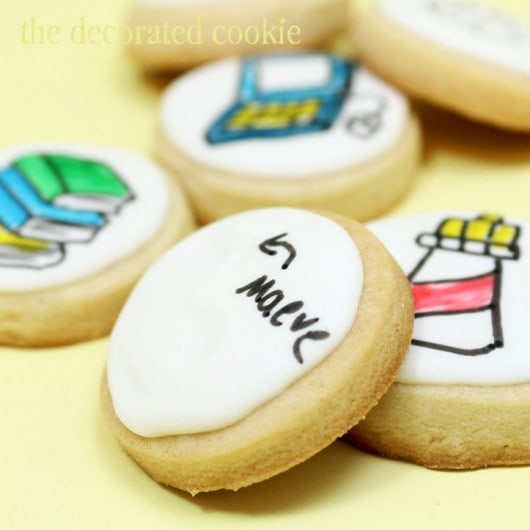 So what's the special mother in your life into?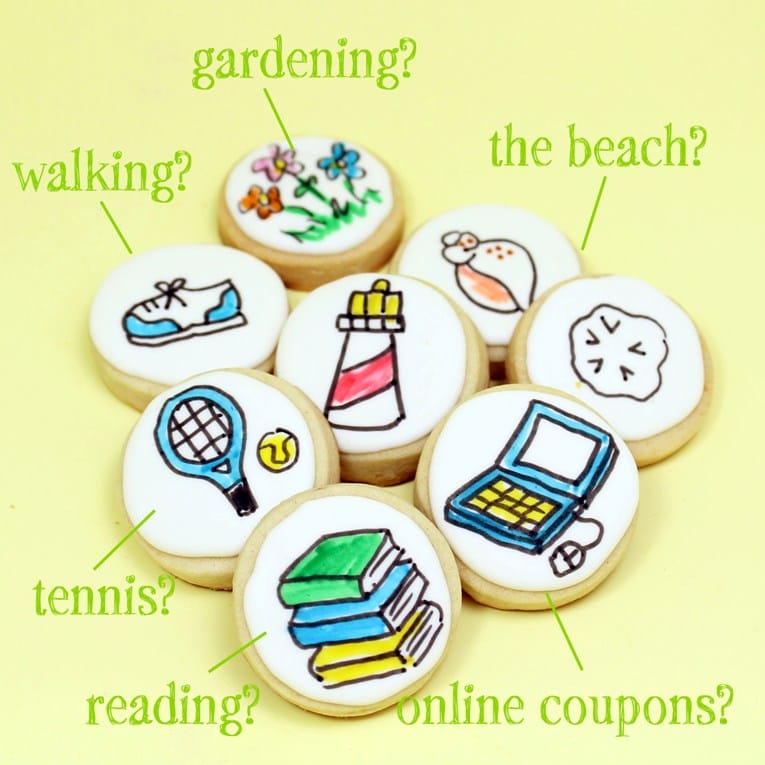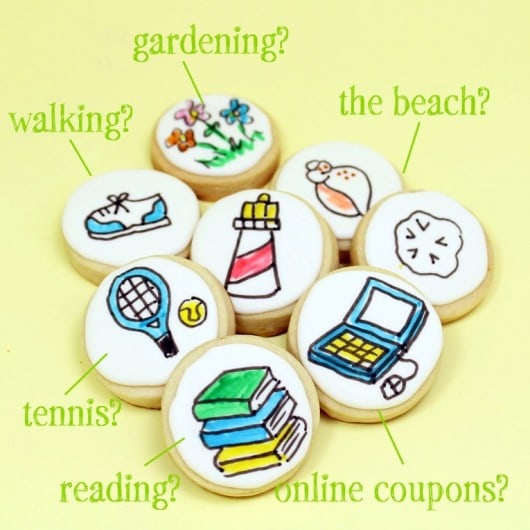 As my mom is my most loyal follower, too, she'll be getting these early this year.