Disclosure: *This post may include affiliate links. As an affiliate, I earn from qualifying purchases.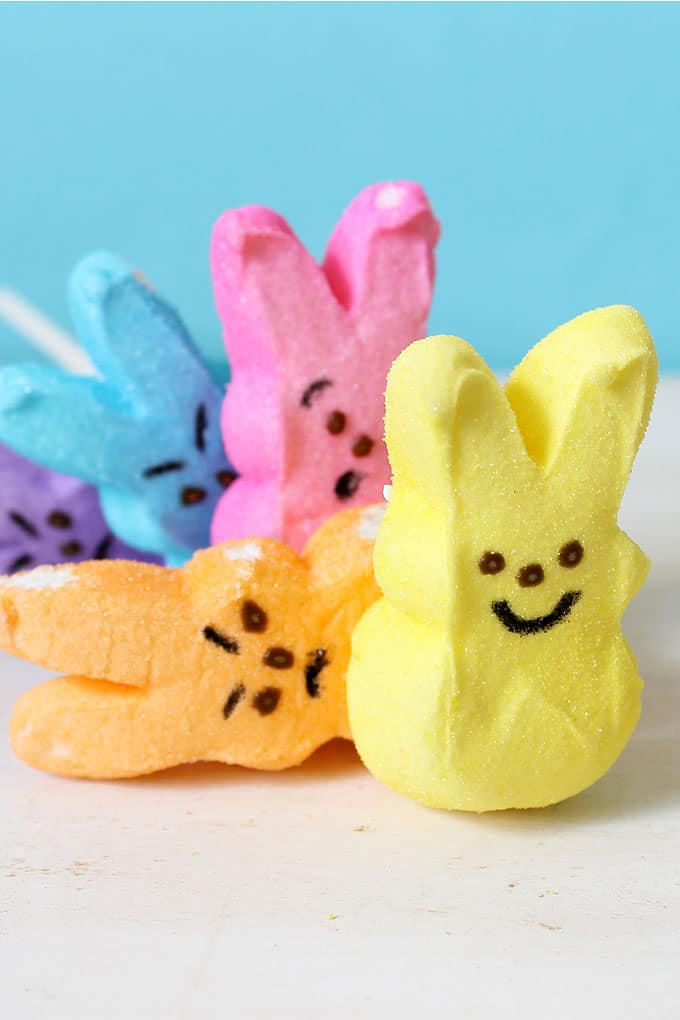 Easter Peeps kebobs
Angry Peeps kabobs? Well, only the ones on the bottom are angry. The one at the top is happy to be in such a place of honor. Although anyone with a lollipop stick jammed into them might be angry.
These Easter Peeps kebobs are an easy, silly treat even kids can make for Easter.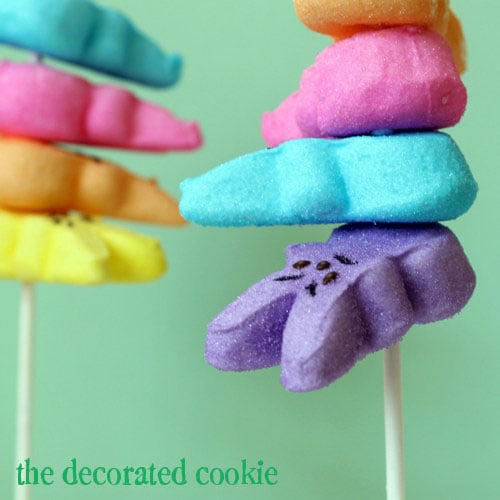 It's amazing what a couple of lines will do to give a Peep character.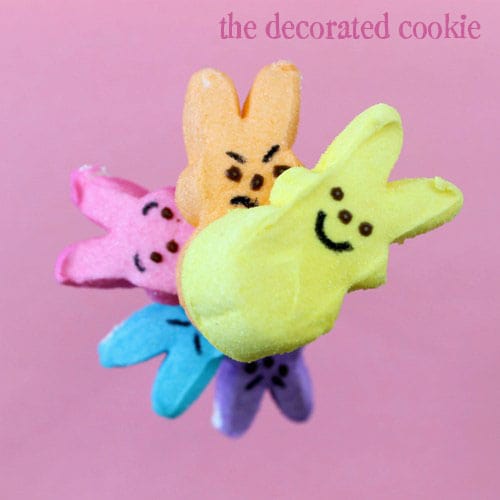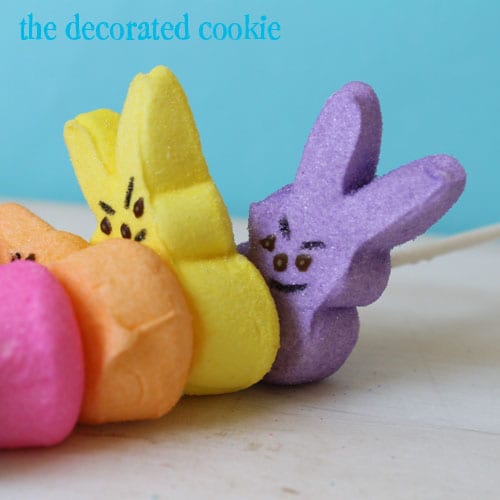 Hey, why is that one so smug? Oh, right. He knows the ones at the top are the first to go.
how to make Peeps kebobs
To make these (Seriously? You want to make these?)…
Just draw faces with a black or brown edible writer and skewer with an 8-inch lollipop stick. It helps to grease the end of the lollipop stick with Crisco first.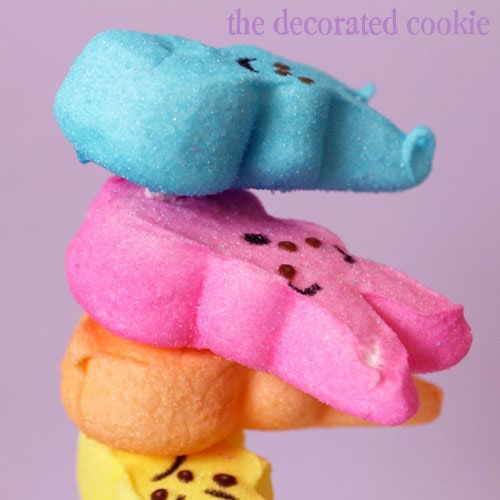 By the way, if you're into Peeps with character, anybody remember this collection of 12 Ways to Get Rid of Leftover Peeps?