Disclosure: *This post may include affiliate links. As an affiliate, I earn from qualifying purchases.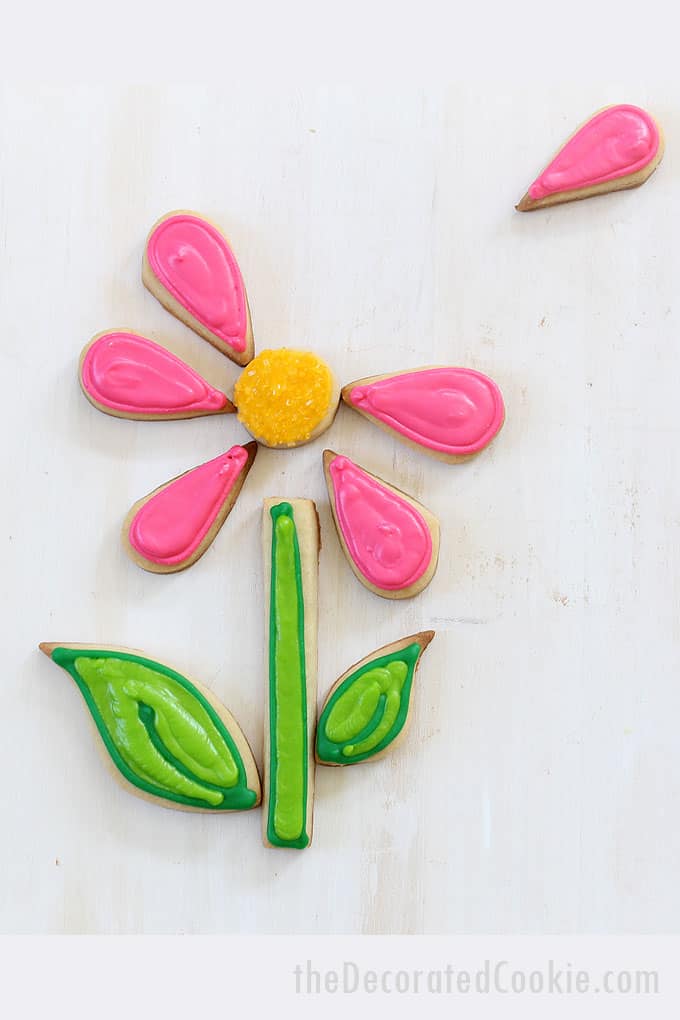 How to decorate flower "puzzle" cookies.
I suppose it's only fair that if my brother had to work for his birthday cookies, my sister would, too.
And I had to make sure my two, young nieces have my sister assemble these flowers before eating them, because she's good at finding loopholes.
For the record, she's also good at throwing parties, being a mom, sharp jokes, discerning the character of others, giving advice and yelling while driving. So she gets flower puzzle cookies.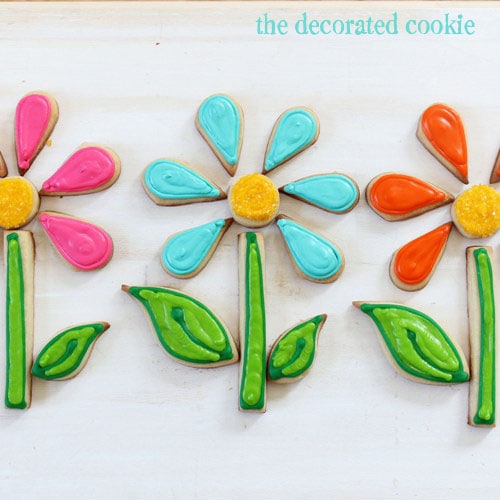 The cookie package contains four stems, five leaves, four flower centers and twenty-four petals.
I included a note of explanation, but I think she might have even figured it out on her own. She's a smartie. (I almost wrote "one smart cookie," but then I figured you'd judge me for the bad pun.)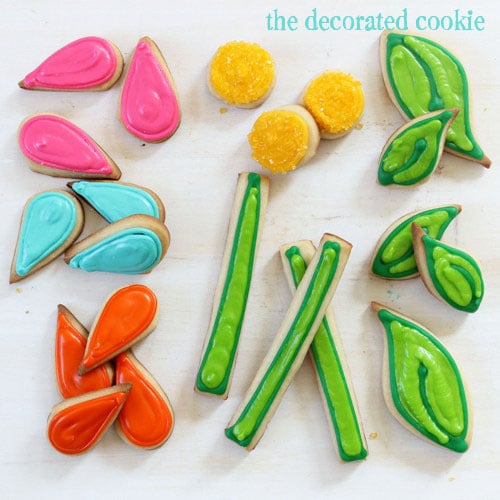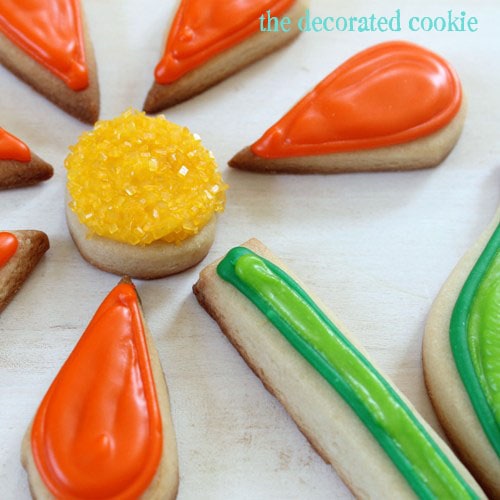 And by the way, to make sure these were assembled before eating, my nieces took the liberty of doing the assembling themselves. Here they are in action: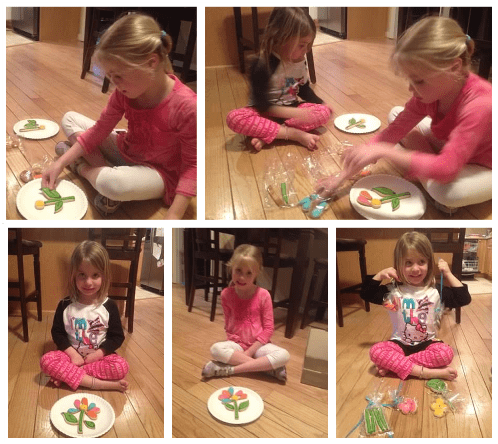 And here's the final result. Interesting. I never thought to do multi-colored petals, but I like them much better than my own, boring, monotone ones. Kids are smart. (And these cuties are also available for any lucrative modeling gigs or Hollywood commercials.)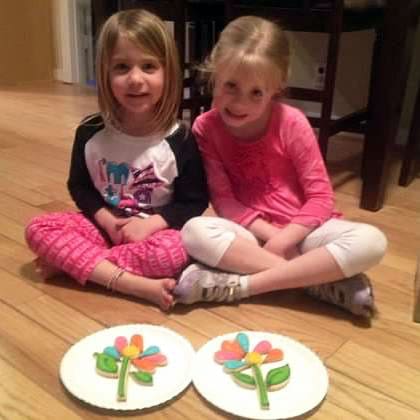 to make flower puzzle cookies
you will need:*
circle cookie cutter

leaf cookie or fondant cutter

knife or dough scraper

heart cookie cutter

food coloring

disposable decorating bags

couplers

size "3" and/or "4" decorating tips

rubber bands

sprinkles (optional)
cookie decorating resources
*Find the cookie cutters at specialty shops or in the craft store, perhaps as part of cookie or fondant cutter sets.
You'll also find the decorating bags, couplers, decorating tips and sprinkles in the craft store.
I used a 1 1/4-inch circle, 2-inch and 3-inch leaves, and a 2-inch heart (the heart is for the petals).
For the decorating tips, use any size you prefer. I chose a mix of "3"s and "4"s. For food coloring, I suggest Americolor Soft Gel Pastes, available in specialty stores or online. Leaf Green, Electric Green, Electric Pink, Orange, Turquoise, and Egg Yellow used here.
step one:
Prepare the cookie dough according to the recipe. Chill and roll out on a floured surface and cut out your pieces: Circles for the flower centers and leaves for the, um, leaves.
To make the stems, I used a dough scraper to cut out 1/2-inch by 4-inch rectangles. To make the petals, I cut a heart shape in half vertically, smoothing the sides with my fingers a bit. Bake and let cool completely.
step two:
Prepare the royal icing according to the recipe.
Divide and tint your preferred colors. I made yellow for the centers, pink, orange, and turquoise for the petals, and two shades of green for the stems and leaves.
Prepare a decorating bag with coupler and tip for each color, fill and close the bags tightly with rubber bands.
step three:
Decorate your cookies. Decorate however you like best.
I outlined each cookie first and let set about 15 minutes. I then piped to fill each cookie. I used one consistency of icing, in between an outline consistency and a flooding consistency, so I could both outline and fill with the same decorating bag.
For more tips on basic cookie decorating, click HERE.
To make the flower centers, I piped and filled a circle with yellow icing then immediately coated with yellow sprinkles.
TIP: For easy decorating (where you don't have to worry about the icing consistency, or seeing the "lines" of icing), just outline and fill the cookie and immediately coat in the same color of sprinkles.