Disclosure: *This post may include affiliate links. As an affiliate, I earn from qualifying purchases.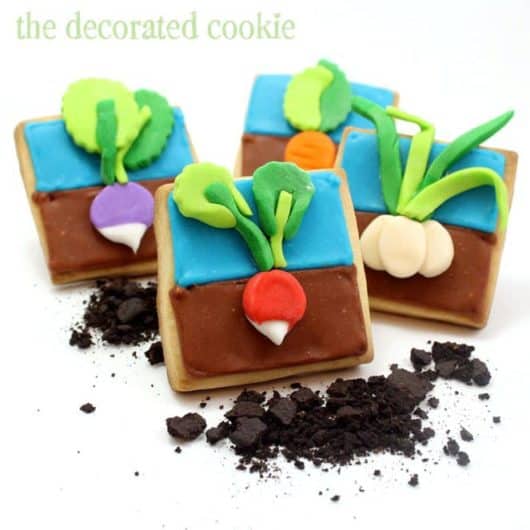 Geez, I've done a lot for Spring in the past few years. Which is funny since I much prefer Winter. I know, I know, I'm the lone person out there for whom this is true. But snow is so dang pretty, I never tire of it. Just wish we actually got some this year. And I'm the type who doesn't want the cold to end, I want to wear sweatshirts and sit in front of a fire. And the world is just quieter in winter, and gosh I like the quiet. And… enough longing for Winter. I need to psych myself up for Spring. Above are vegetable garden cookies. Ha, as if I actually "garden."
I noticed a few themes in the collection. Each one is pretty predictable.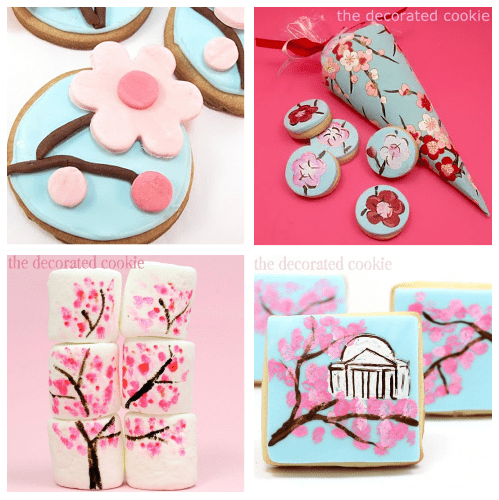 Cherry blossoms, of course, since I live in Washington DC and all. Cherry blossom cookies, painted cookies in cones, cherry blossom marshmallows, painted cherry blossom cookies.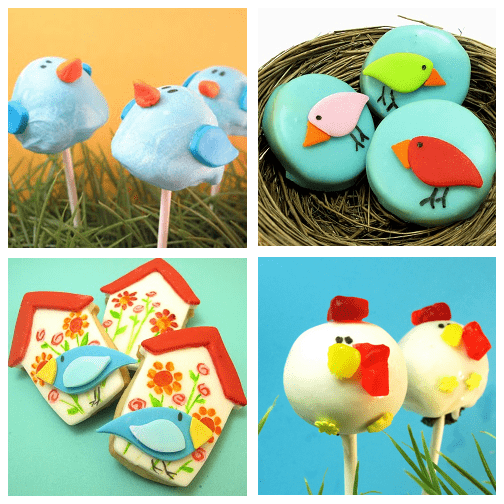 Birds! Bluebird brownie pops, poured sugar birdie cookies, painted birdhouse cookies, chicken (or hen?) cake pops.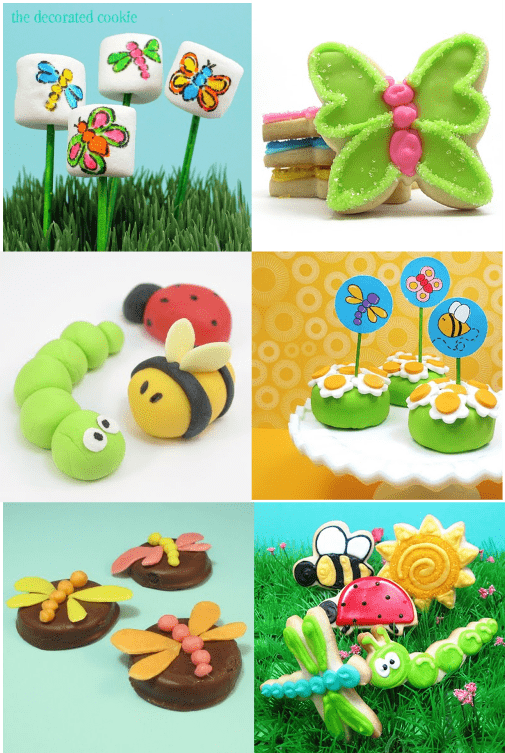 Bugs! Bug marshmallow pops, butterfly cookies, bug topper printable on Oreo Cakester petits fours, bug cookies, easy Starburst dragonfly toppers, fondant bugs.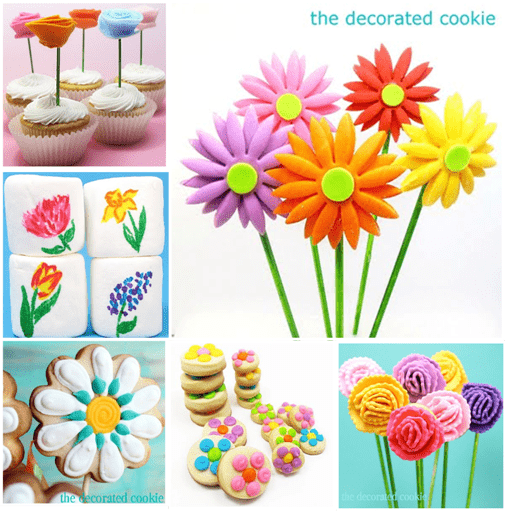 And of course, flowers. Felt flower cupcake toppers, gerbera daisy cookie pops, carnation cookie pops, bite-size daisy cookies, how to make a flower cookie arrangement, springtime marshmallows.