Disclosure: *This post may include affiliate links. As an affiliate, I earn from qualifying purchases.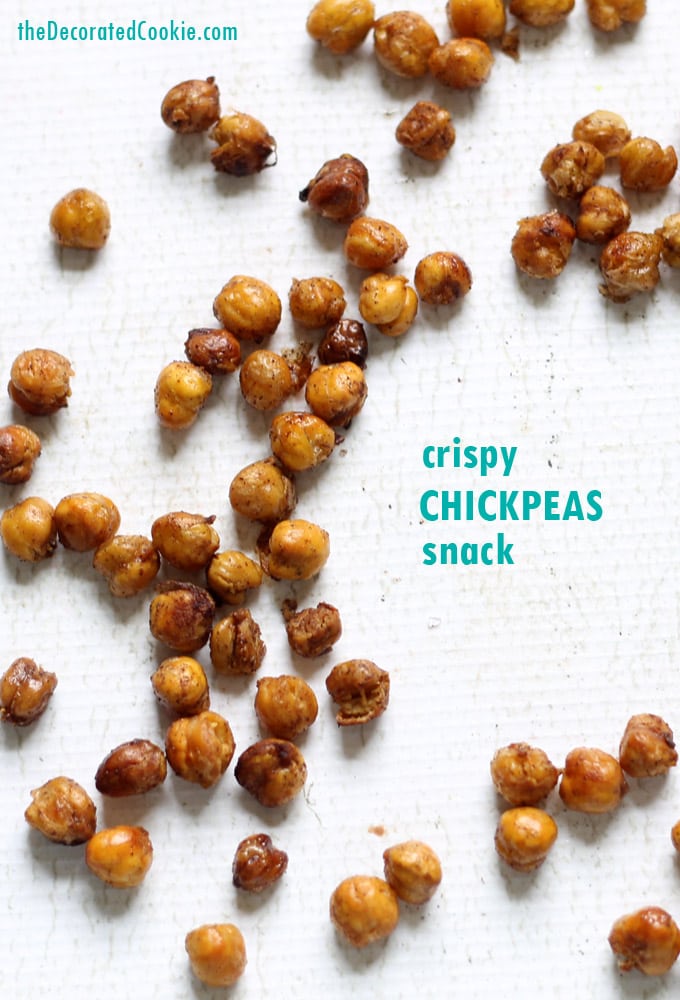 crispy chickpeas snack
Do you have snacking issues like I do? "Issues," as in, "compulsive snacking." It's my diet downfall, especially at night. I just love to snack. I have a whole drawer full of salty goods. So I thought I'd have a go at a good, healthy (er) substitute for one with snacking issues, and this crispy chickpeas snack does the trick.
This is a basic recipe for roasted chickpeas. You can change it up however you like to match what you're craving. Add Garlic salt, cumin, cayenne pepper or dried herbs. Try a mix of salt and sweet by adding honey or maple syrup or cinnamon sugar. Next I might try cheese powder (find this in the popcorn aisle of the supermarket) to replace my cheese curl habit.
These are best eaten the day of, but I kept my leftovers in a sealed container and continued to snack for days after.
Now I just need a(n occasional) replacement for mac and cheese, pot pie, ice cream, pesto, wine… Need more snack ideas? Try homemade potato chips in the microwave or homemade Doritos.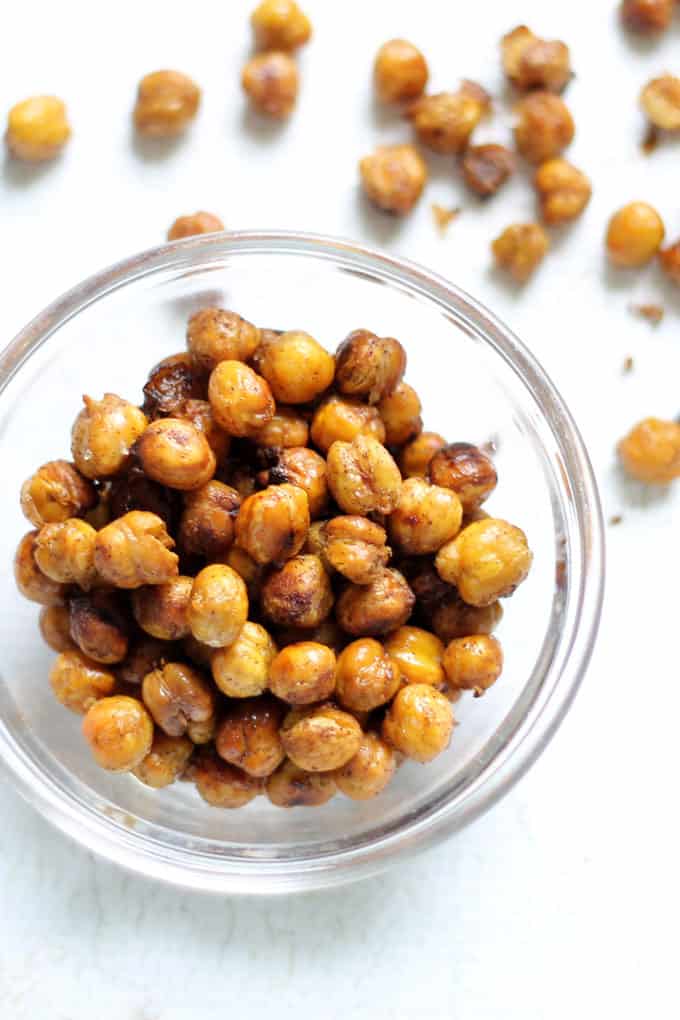 To make crispy chickpeas snack, you will need:
1 15.5 ounce can chickpeas, rinsed and dried
1 tablespoon olive oil
1/4 to 1/2 teaspoon coarse sea salt
seasonings of choice (cinnamon, garlic powder, cumin, cayenne pepper, maple syrup, honey, etc.)
In a bowl, mix the chickpeas, olive oil, coarse sea salt and seasonings of choice. Shown here are chickpeas with 1/4 teaspoon ground cinnamon. Bake at 425 degrees F for 20 to 40 minutes or until the chickpeas are crispy.