Disclosure: *This post may include affiliate links. As an affiliate, I earn from qualifying purchases.


Cute summer party dessert idea: Make mini popsicle cookies in a rainbow of colors.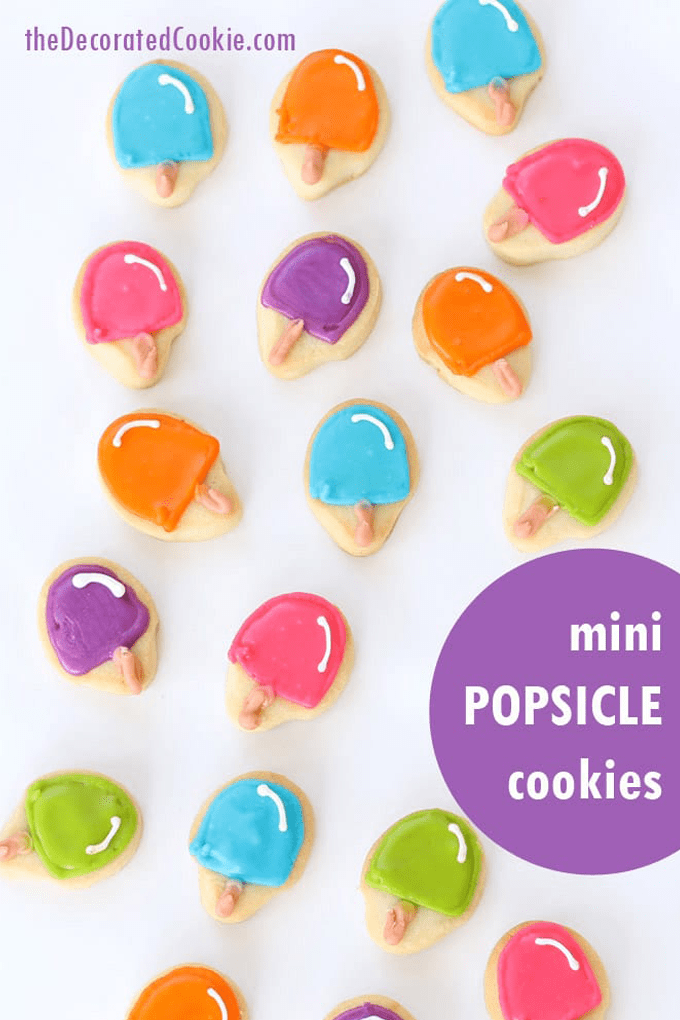 popsicle cookies
If the rising temperatures are any indication, Summer is Coming. And so are the summer-themed cookies. These mini popsicle cookies may not cool you down, but gosh they are cute. And technically, I'm putting these in the freezer since I won't be serving them for a few days, so they will be frozen treats.
These are a much, much tinier version of my first popsicle cookies. But I heart tiny versions of big things because you get instant portion control (unless you eat 75 of them, like me) and a dessert to serve at a party that reaches more people. Also, it's a smaller cookie to give to kids. Snack-size, if you will.
Having a BBQ? Try these mini burger and fries cookies.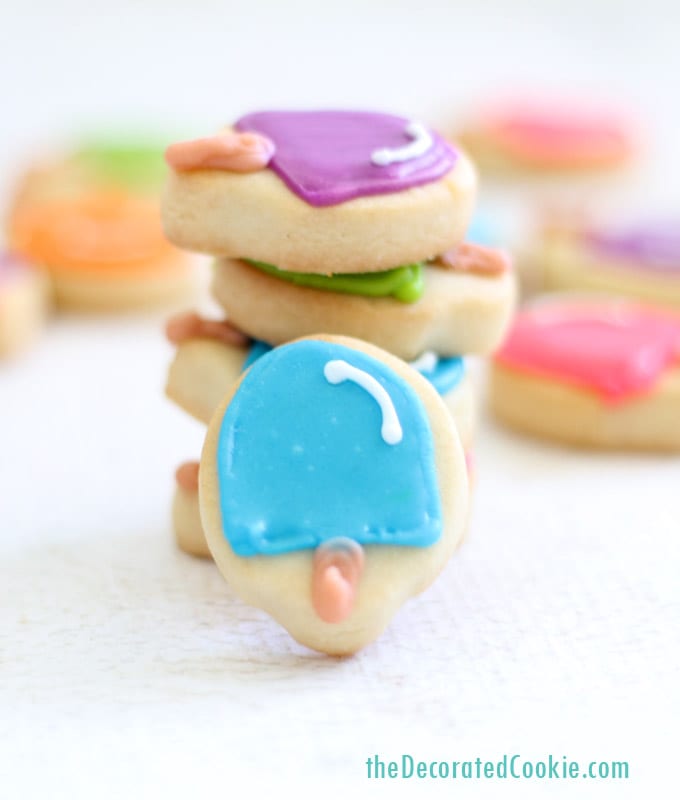 To make mini popsicle cookies
you will need:*
royal icing
food coloring (Orange, Electric Pink, Electric Green, Sky Blue, Bright white and Chocolate Brown used here)
disposable decorating bags
couplers
decorating tips, sizes 2 and 3
mini oval cookie cutter
*For tips on finding cookie decorating supplies, click here. For tips on basic cookie decorating, click here. For more cookie decorating recipes, click here. If you need vegan cookies and icing recipes, click HERE.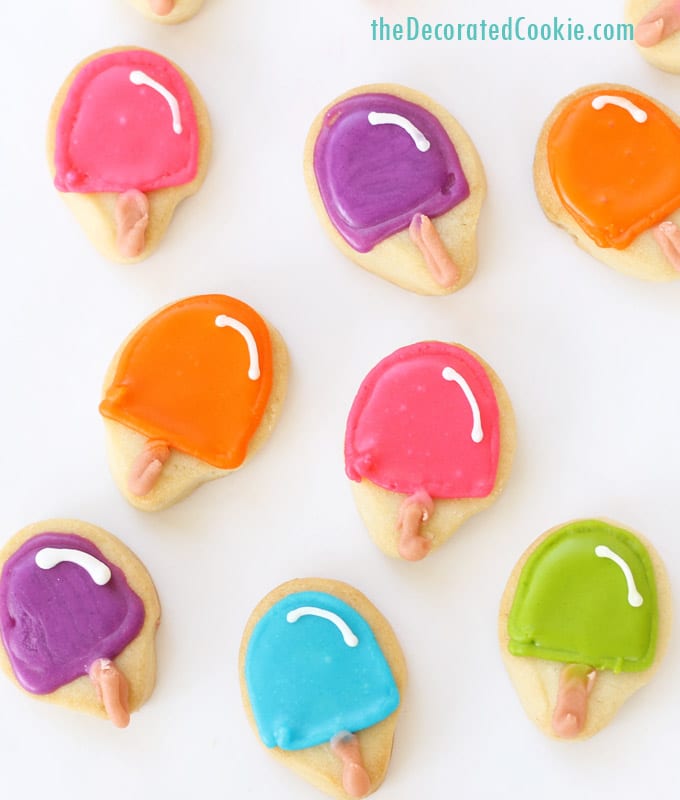 Prepare the cookie dough according to the recipe.
Chill it, roll it out and cut out your shapes. Here, I used a mini oval cutter and pinched the bottom a bit. Bake the cookies according to the recipe and let cool.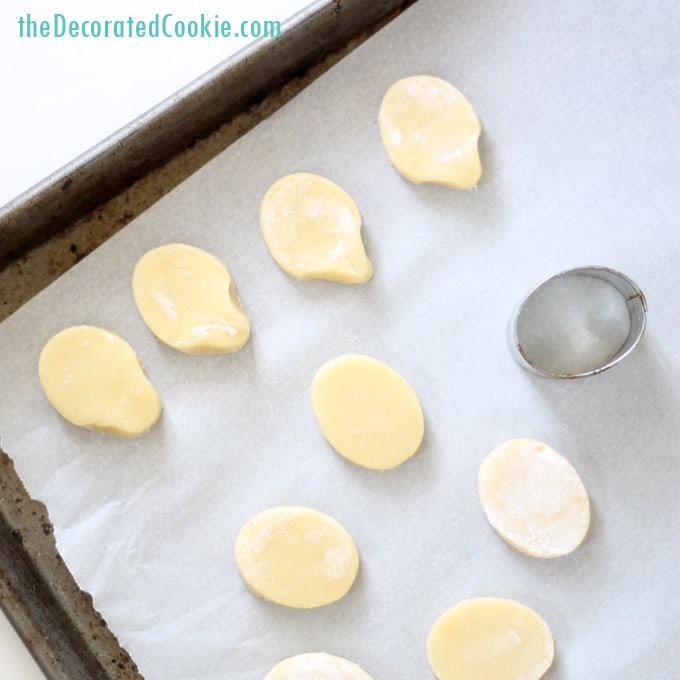 Prepare royal icing, divide and tint any preferred colors.
You'll also need light brown for the stick. The white highlight is optional. Prepare decorating bags with couplers and tips and fill with each color. Close tightly with rubber bands.
To decorate the popsicle cookies, outline the popsicle in any desired color using a size 3 tip.
Pipe the sticks with a size 3 tip in light brown. To fill the popsicles, empty some of the same color icing into a small bowl and stir in drops of water until flooding consistency.
If you're decorating a lot of cookies, pour the icing into a decorating bag, snip the tip and pipe to fill the cookies. I was only making a few of each, so I used a little spoon and paint brush to fill each popsicle. Let set. Add the white highlight, if desired, using a size 2 tip. Let dry overnight.