beach cupcakes
These "beach" cupcakes (really, just brown sugar on cupcakes with store-bought beach-themed cupcake toppers) are the easiest summer dessert idea ever. Great for the 4th of July, Father's Day, summer pool parties, and BBQs.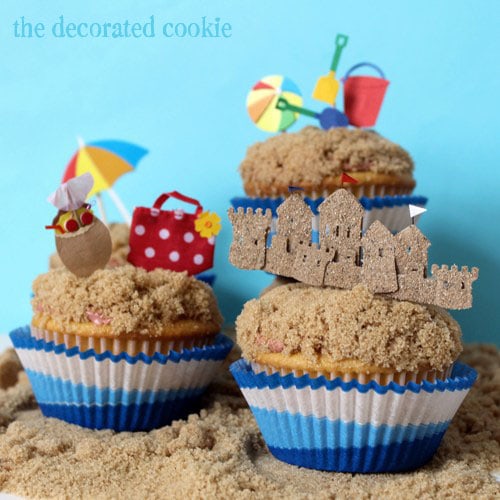 And so we close out the week of summer-themed cupcakes for Celebrations with a day at the beach (cupcakes). These couldn't be simpler. You cheat with the decorating by just buying stickers and putting them on toothpicks. Easy, right? As summer should be. Nice and easy. It's too hot to make more of an effort. So these are the easiest ever beach cupcakes.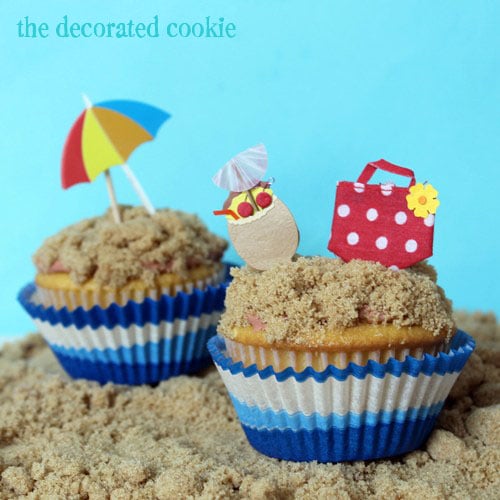 how to make summer beach cupcakes
Cupcakes
Frosting
Brown food coloring
Light brown sugar
Toothpicks
Summer-themed stickers
Scissors and paper (optional)
Prepare your cupcakes and frosting according to your favorite recipes, or use store-bought. Tint the frosting light brown with the food coloring.
Frost your cupcakes. Spread or pipe a thin layer of frosting on a cupcake and dip the top in light brown sugar to coat completely.
Make your cupcake toppers. Stick a summer-themed sticker on the end of a toothpick. If needed, cut a small piece of paper to cover the excess sticky side on the back of the sticker, or use a small, dot sticker to secure on the toothpick. Insert into the cupcakes. Make sure your guests know the toppers are not edible!
Here are all the summer cupcake ideas for you: