Disclosure: *This post may include affiliate links. As an affiliate, I earn from qualifying purchases.


Peacock marshmallows with free printable.

peacock marshmallows
Just what you were looking for: Peacock marshmallows! Because a bird that gorgeous is just right for marshmallows. The peacock is one of these eye candy creatures that you can't help but ogle. (How's that for a sentence, huh?) And they are just as beautiful as real candy. I don't know how many peacock-themed parties there are out there, but there should be more.
I'm really digging this free-printable marshmallow thing, too. It just makes things so much easier for you, since there is so much less to draw. If you dig these, then check out my flamingo marshmallows and giraffe marshmallows, too. Any more animal-friendly suggestions? I'm thinking elephants with some long trunks will be next.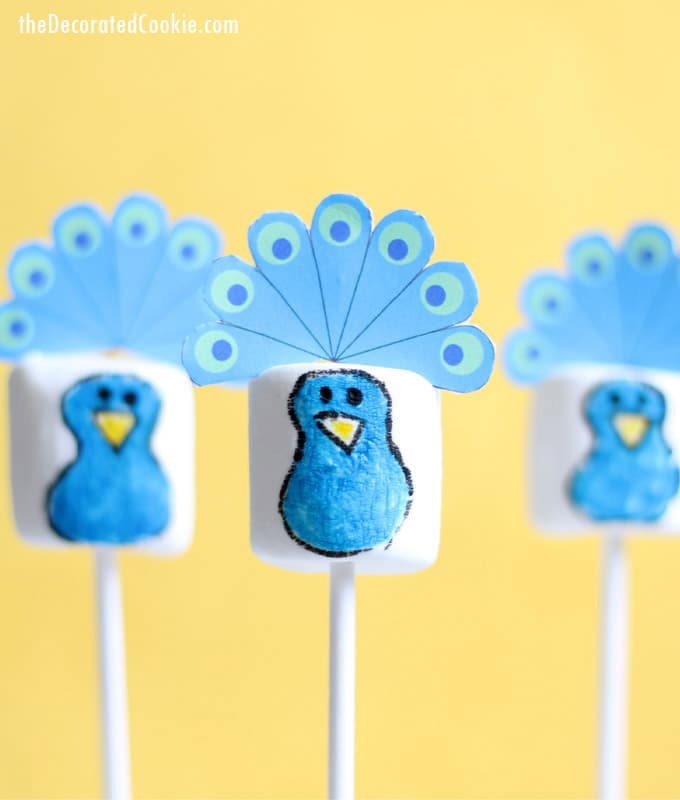 You'll need some handy dandy food writers. My preferred brands are the Americolor Gourmet Writers and the Foodoodler Fine Line. You can learn all about what writers to buy, where to buy and how to use them in this post all about food writers. Need more inspiration? I draw on food a lot.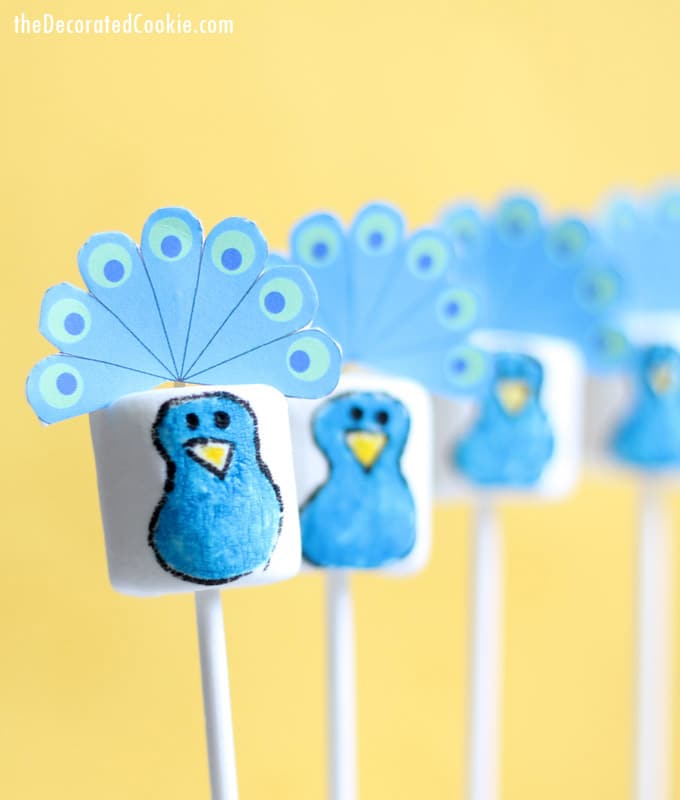 how to make peacock marshmallows
To make these, just skewer some marshmallows with lollipop sticks. Use the food writers to draw the peacock body. Sketch the outline in black and let it dry a bit. Then, fill the beak with yellow and the body with blue. Print out THIS PEACOCK FEATHER PRINTABLE on letter-size, white cardstock paper on a color printer. Cut out the feathers and attach a piece of spaghetti on the back with tape. Then insert into the top of the marshmallows.
You may also use toothpicks to attach the printable, but I use spaghetti just for the sake of safety, should anyone (like those little people I have hanging around my house) forget to remove the printable before eating. And please make sure no one forgets to remove the printable before eating.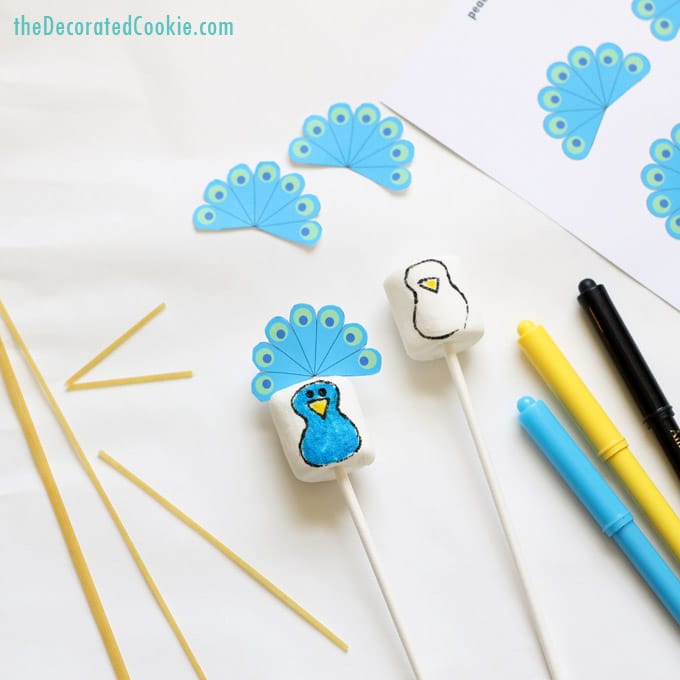 These dudes are looking for peahens.