Disclosure: *This post may include affiliate links. As an affiliate, I earn from qualifying purchases.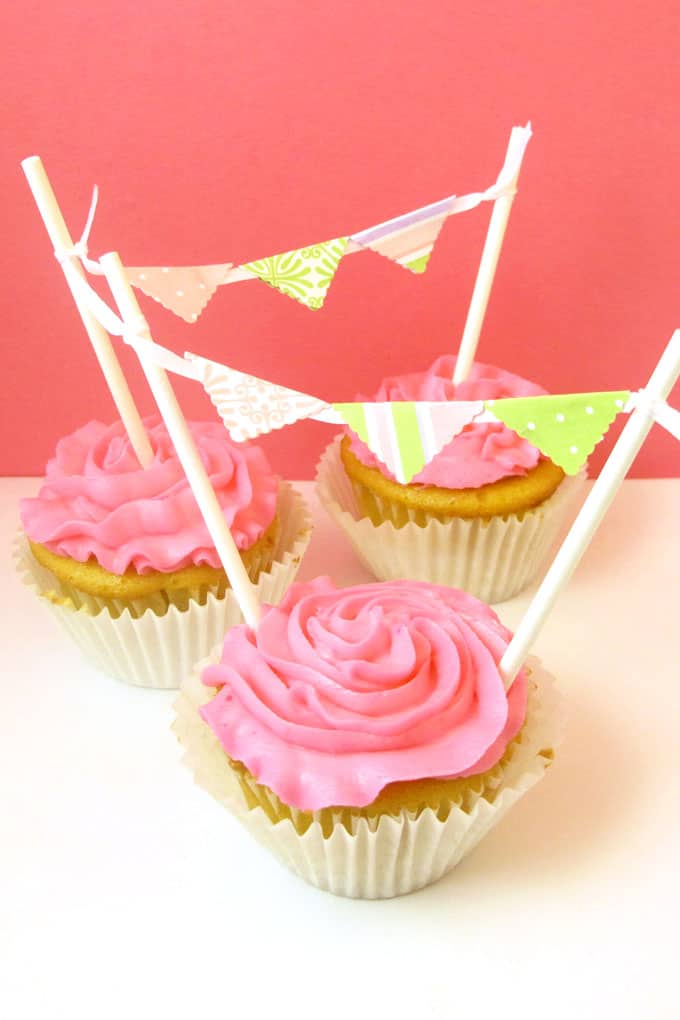 Why, you may ask, is cupcake bunting necessary in life? I'm really not sure, but ever since I declared a cake bunting trend (here), it's been on my mind. And I must also still have Martha on my mind, given almost all of the materials used here belong to Martha Stewart.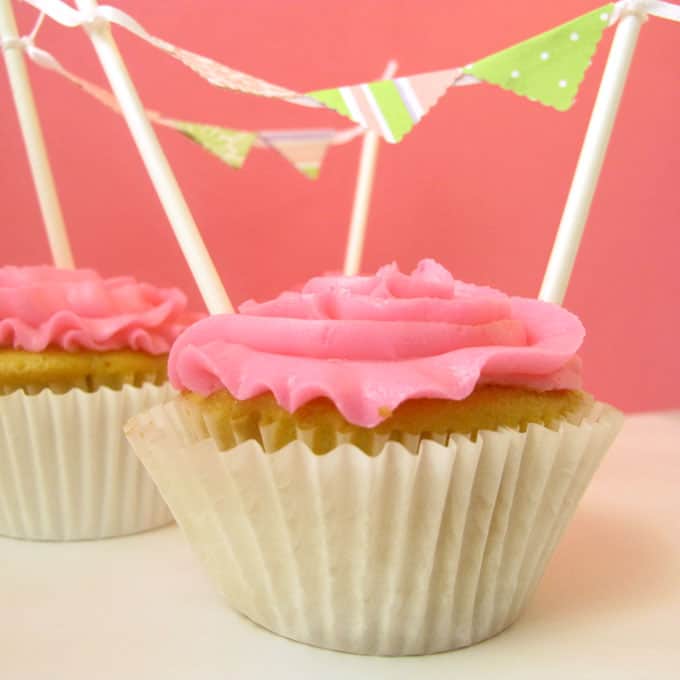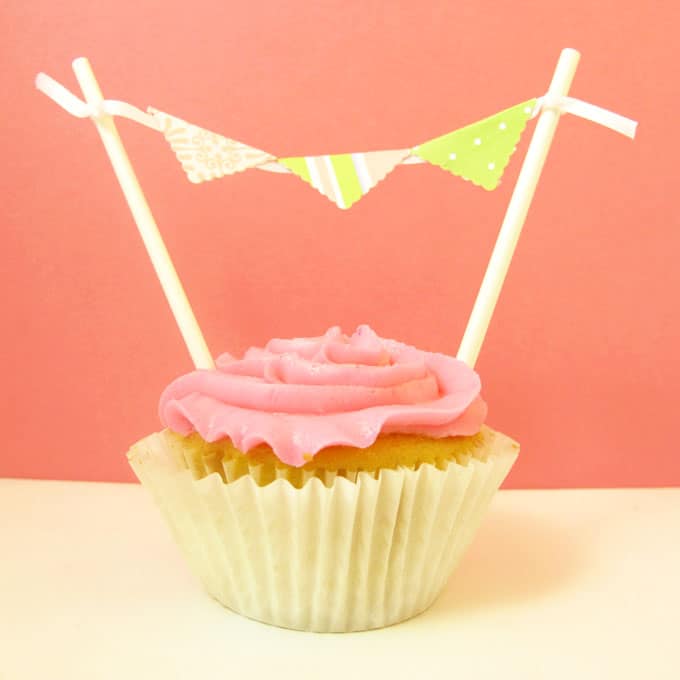 You can make this cupcake bunting longer and use this bunting on single cupcakes, spread across a couple cupcakes or on a cake. It's easy to make, though a wee bit tedious, so if you've a 100 cupcakes to make, best not to plan on bunting for every single one unless you have plenty of minions to help you.
to make bunting you will need:*
patterned cardstock paper
1-inch square punch
craft glue
lollipop sticks
thin ribbon or baker's twine
cupcakes or cake
*For the paper, I used some Martha Stewart printed cardstock I had on hand. Since you are cutting out small squares, the smaller the pattern the better. I also found this Martha Stewart 1-inch scalloped square punch on sale at Michaels recently. And of course, I used the Martha Stewart craft glue. Find lollipop sticks (4-inch work well) and ribbon at the craft store.
step one: cut out your squares
Use the punch to cut out a variety of 1-inch squares from patterned paper. If the paper has a print, such as stripes, keep in mind we will be using diamonds, so rotate the punch so the vertical pattern (if any) lines up correctly.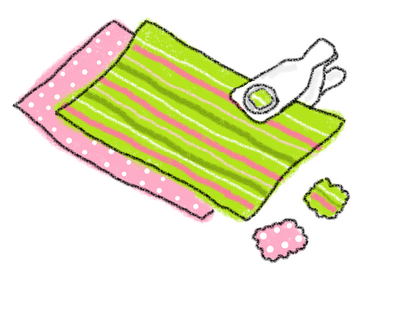 step two: glue your squares
Fold each square across the diagonal to make little triangles. I used 3 triangles for each bunting. Lay a piece of ribbon or twine about 8-inches long on the table (adjust as needed for the length of your bunting, best to err on the side of too long as you will be trimming later). Dab glue on the inside of the folded triangle and press around ribbon. Repeat with all three triangles to make a row.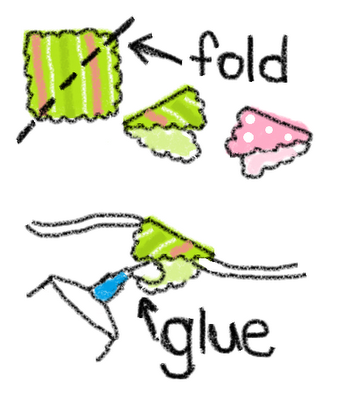 step three: tie to your sticks
Tie the ribbon or twine ends tightly with a double knot to the top of two lollipop sticks. Trim loose ends.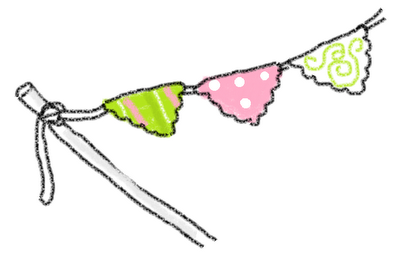 step four: assemble your bunting
Insert the sticks as desired into cupcakes or cake.