Disclosure: *This post may include affiliate links. As an affiliate, I earn from qualifying purchases.


Need an activity for a horse-themed party? Try these DIY horse necklace crafts for girls.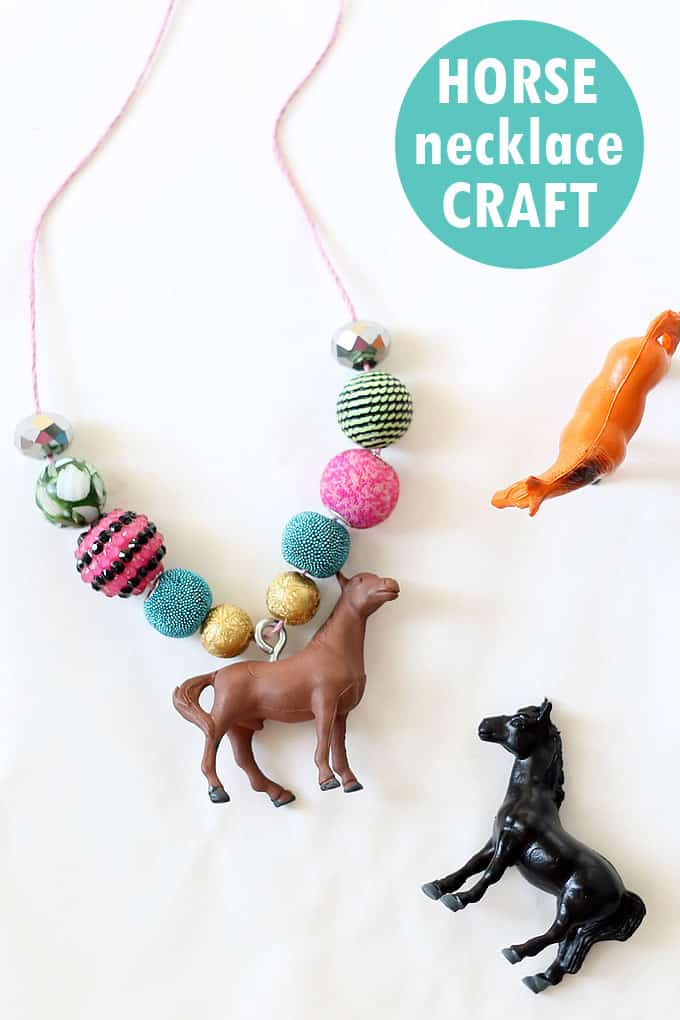 horse necklace craft
For her 8th birthday, my daughter had yet another horse party. This horse necklace craft was the activity. I didn't even bother recording the toy-horse-topped cupcakes for posterity this year, so oops. Sorry about that. Seeing as this is a fun food craft blog, I should have.
I pretty much made the same cupcakes as the same party two years ago, but with darker pink frosting and with little toy horses on top instead of the stickers. And here is a phone picture of my daughter joyously whacking the horse pinata.
(If you like this idea, check out this DIY candy necklace.)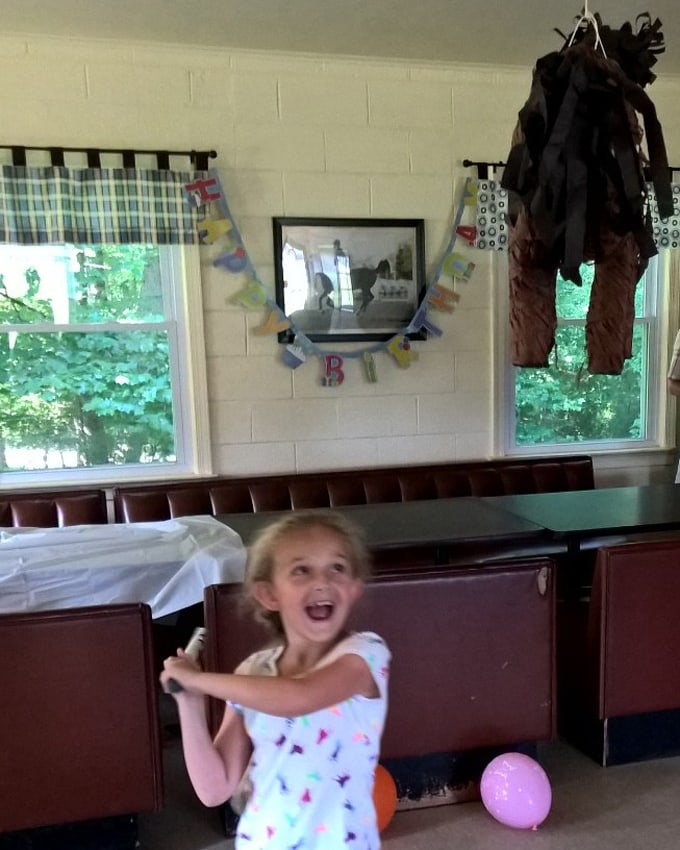 It's not food, but instead I do have the how-tos for the horse necklaces the girls made. It's super easy to put together and make, except that the twine I chose was a wee bit too big for some of the beads, so don't make the same mistake. I found the beads at the craft store in the clearance bins. The horses are from amazon (see below).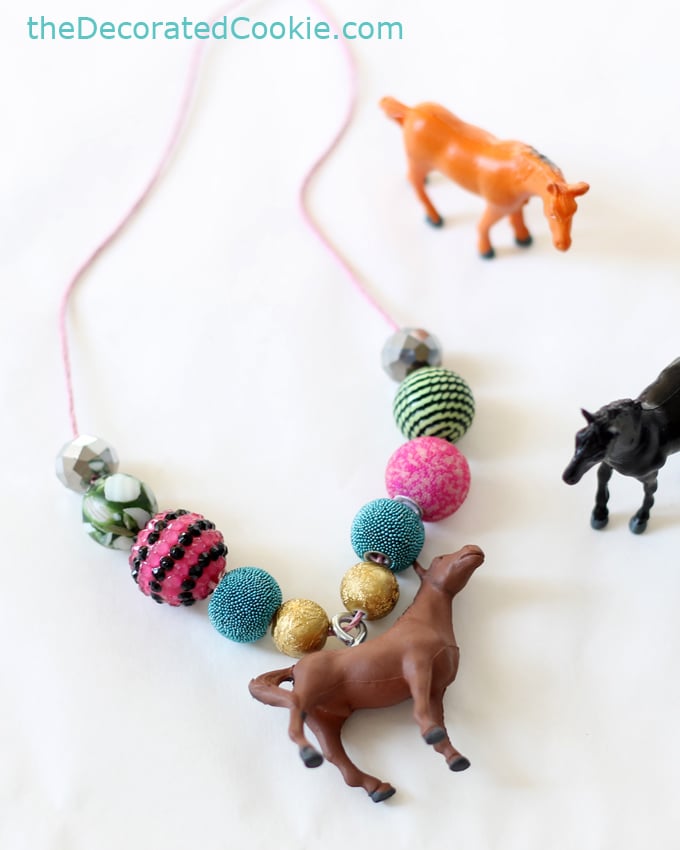 how to make the horse necklace craft
you will need:*
toy horses (see below for link)
drill with 1/16 inch bit
5/8 inch small screw eye hooks
necklace twine
assorted beads
what to do:
Drill a hole in the top of the horse and screw in an eye hook so it fits tightly. Supply pre-cut twine, beads and the horses for the kids to make their own necklaces.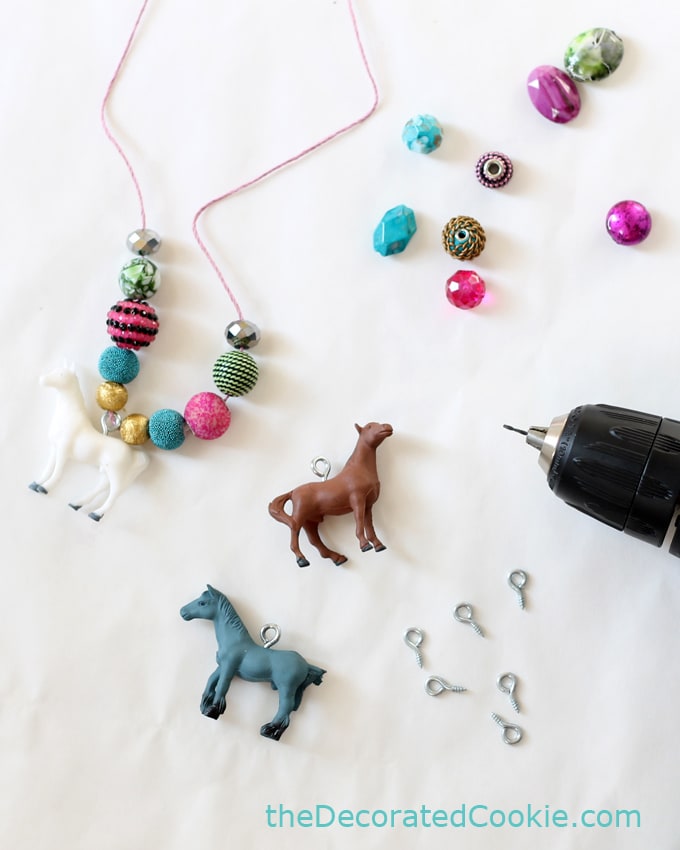 SUPPLIES:

PIN FOR LATER: