Disclosure: *This post may include affiliate links. As an affiliate, I earn from qualifying purchases.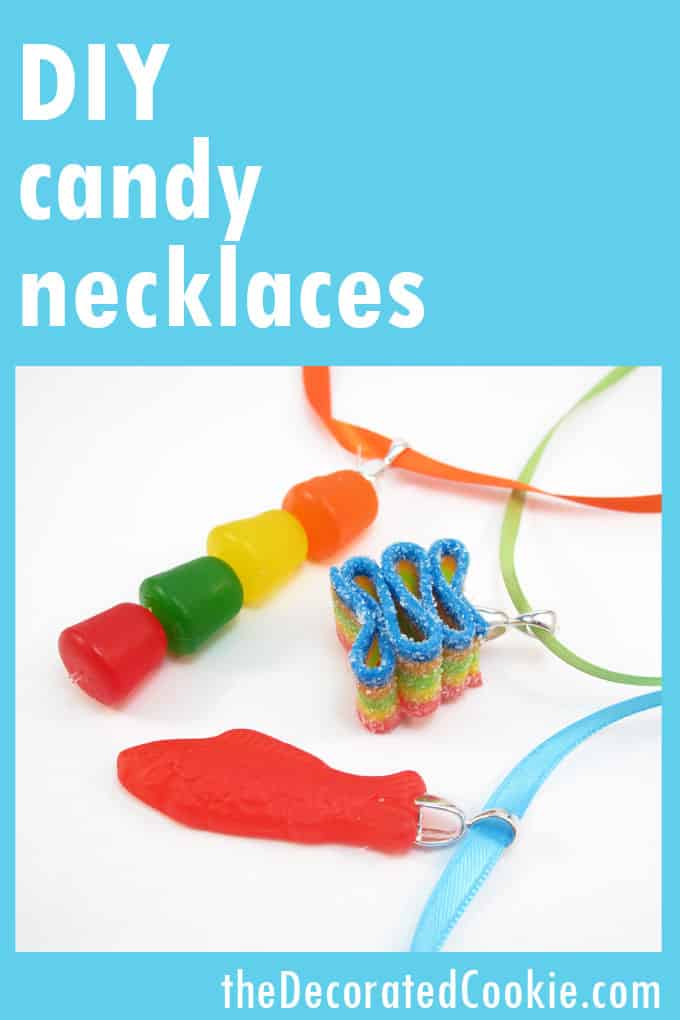 crafts for kids
As guest blogger for kids craft week at celebrations.com, here are the two projects I came up with: candy necklaces and cupcake toppers.
Though meant for kids, the cupcake toppers were especially easy and would translate well to any grownup party and for any holiday or theme. You can use any color card stock and any theme sticker. The candy necklaces are made from Swedish Fish, Dots or Airheads Sour Belts.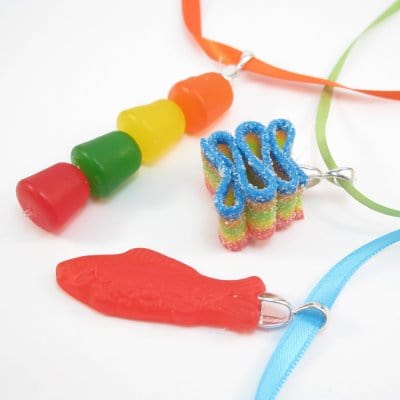 how to make candy necklaces
For the candy jewelry, I used some elastic thread, a needle and a necklace clasp, all found at the craft store. TIP: Rub a bit of Crisco on the needle for easy threading. Then thread candy of choice.
how to make cupcake toppers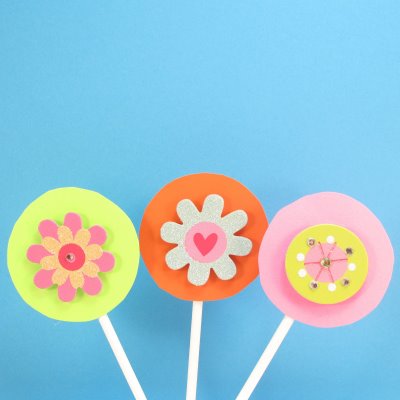 To make the cupcake toppers, I simply cut out circles of colored cardstock, taped them to lollipop stickers and added colorful flower stickers.