Disclosure: *This post may include affiliate links. As an affiliate, I earn from qualifying purchases.


These easy Oreo Cakester spiders are a quick Halloween treat.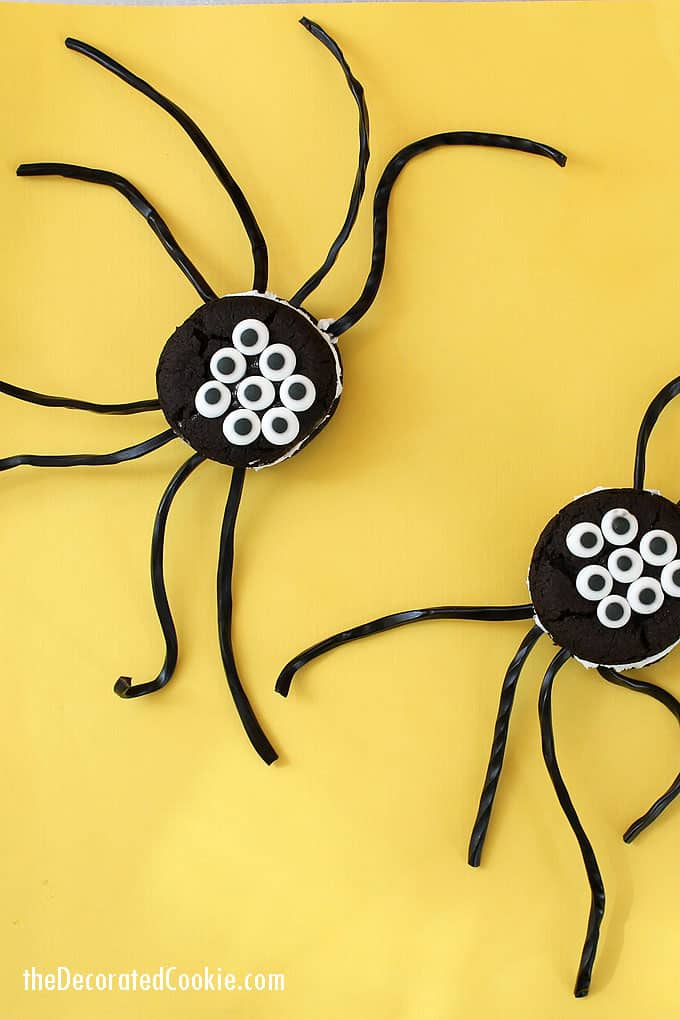 Oreo Cakester spiders
Three months after I left my dear gig as editor of Edible Crafts, I went back for a visit. Join me today to learn to make super easy Oreo Cakester spiders. All you need are some Oreo Cakesters, candy eyes, black licorice lace and something sticky (corn syrup, frosting, whatever makes your eyes stick).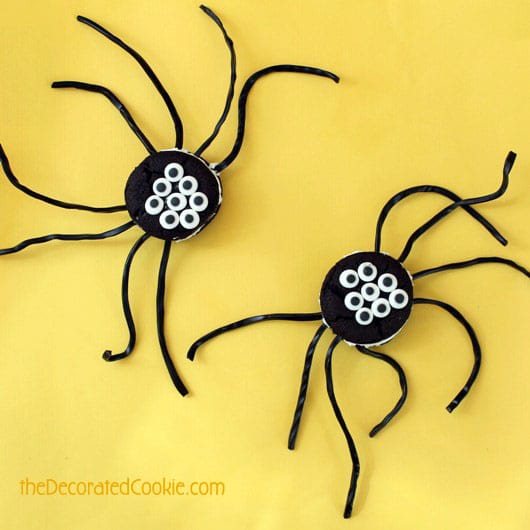 The thing that gets me about these spiders: The legs. The length is super creepy, isn't it? You see, I've a horrid phobia of spiders, and I've been afflicted since childhood. I see the tiniest of spiders and I run screaming from the room. So I think myself rather brave for making these.
how to make Oreo Cakester spiders
you will need:*
Oreo Cakesters
black licorice lace
scissors
candy eyes
light corn syrup
*Find black licorice lace in candy stores or online. Find candy eyes in the craft store or online. Instead of light corn syrup, you may also use icing, chocolate, regular syrup, or anything sticky.
For each Cakester spider, snip 8 pieces of licorice. The longer the licorice, the creepier the spider; the shorter the licorice, the cuter. Seriously. Try it. Using dabs of light corn syrup, adhere 8 eyes to the top of each Cakester. That's it!