Disclosure: *This post may include affiliate links. As an affiliate, I earn from qualifying purchases.


Store-bought Oreos, frosting, candy eyes, and licorice are all you need to make these easy Oreo crabs for the summer.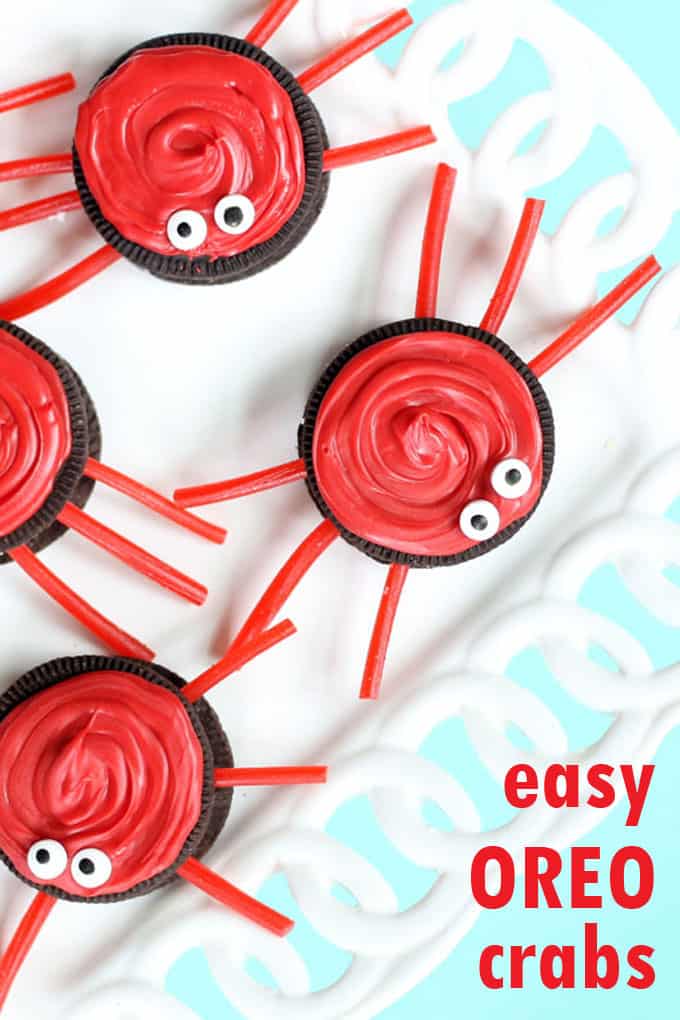 I'm so in love with these easy Oreo crabs. (Not feeling very humble today.)
I whipped these up for Beth over at Hungry Happenings, who is pretty much the food craft master, so that's where I feel humbled. The last time I visited Beth I made these Monster Oreo Cookies, And I thought about how I could update the Halloween version to a Summer version. Ergo… easy Oreo crabs.
Because growing up, crabs used to pinch my toes in the ocean. So Summer = ocean = crabs = Oreos.
more sea creature food crafts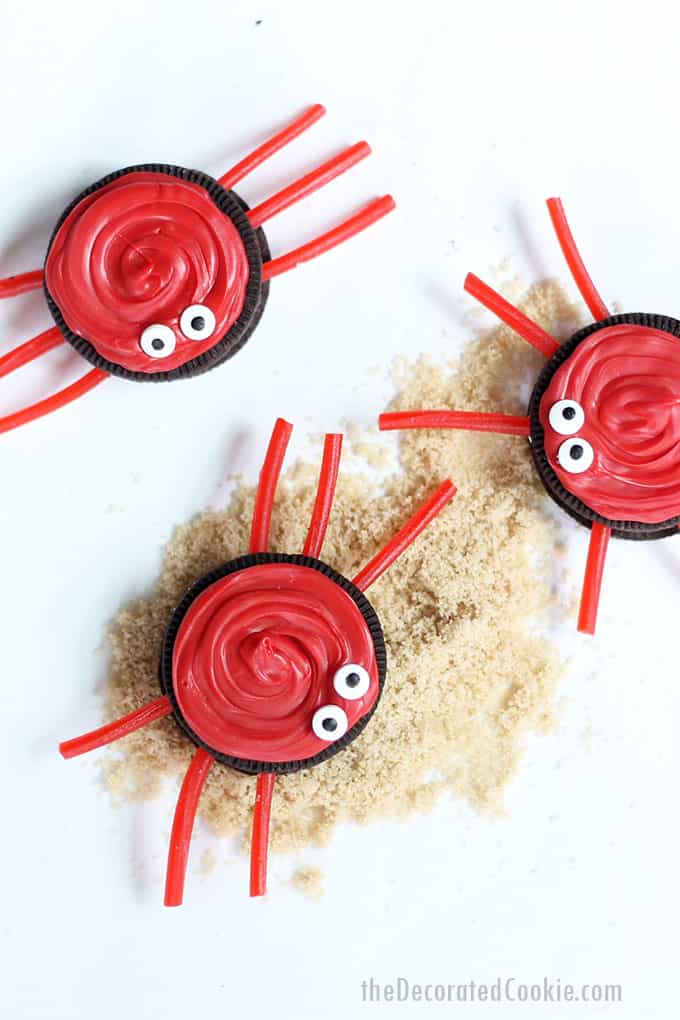 video how-tos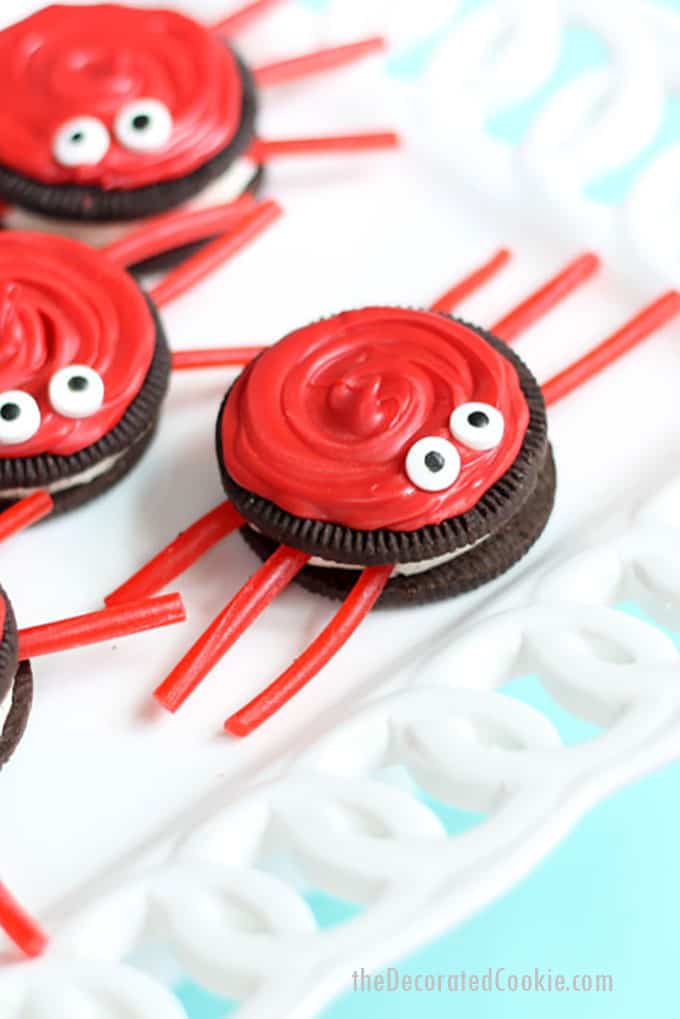 how to make Oreo crabs
you will need:
Oreo Cookies (Double-Stuff used here)
red licorice lace or Twizzler's Pull n' Peel licorice
scissors
12-inch disposable decorating bag (or a freezer Ziploc)
what to do:
Separate the licorice and cut pieces about 1 1/2-inches long. Carefully separate the Oreos. Press six pieces of the cut licorice into the icing as legs.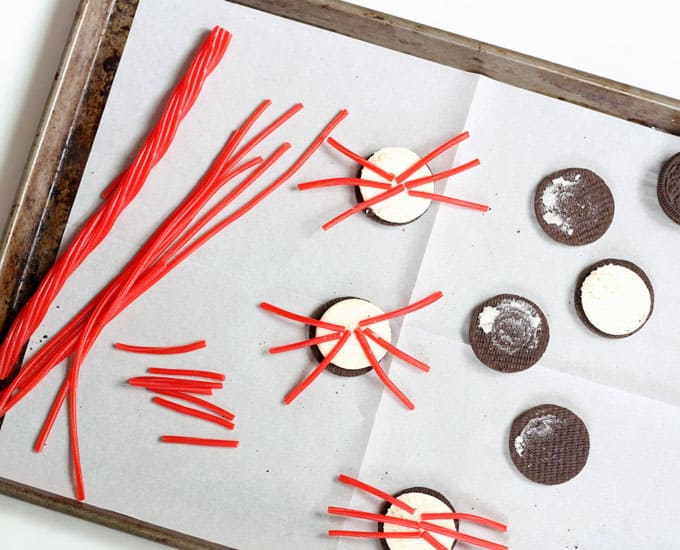 Melt 1/2 to 3/4 cup of red candy melts in the microwave at a time. Microwave for 90 seconds at 70 percent power. Continue to microwave at 15 second intervals until the melts are mostly melted, and then use the residual heat to full melt.
You can melt directly in the decorating bag or in a microwave-safe bowl and then pour into the decorating bag. (If heating directly in the bag, make sure to not overheat.) Snip the tip. Pipe a dot on top of the Oreo icing and legs and replace the top of the Oreo.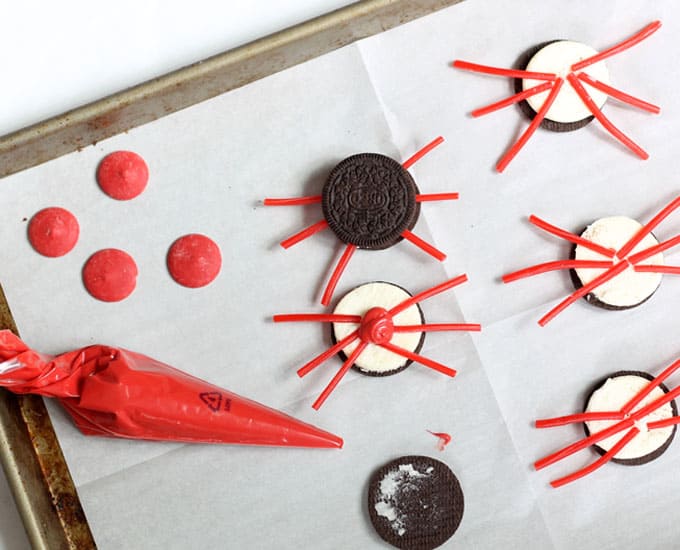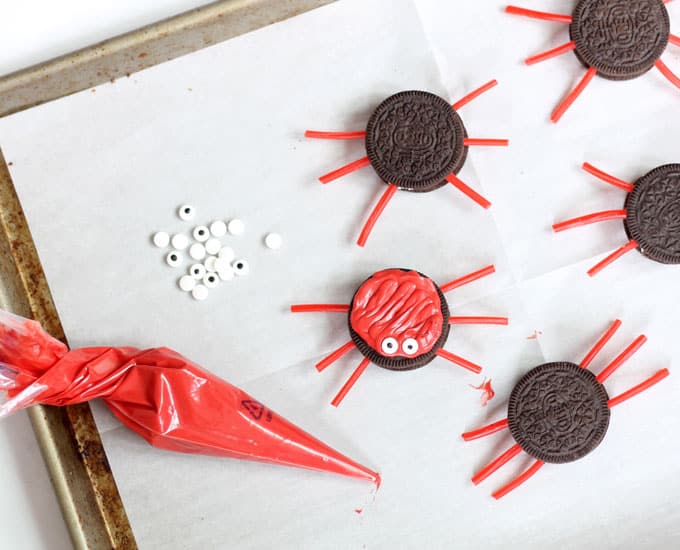 And just to demonstrate how easy these are, my 4 year old made her own all by herself.
Pipe and fill a circle on top of the Oreo and add two candy eyes. Let the crabs dry well, at least one hour.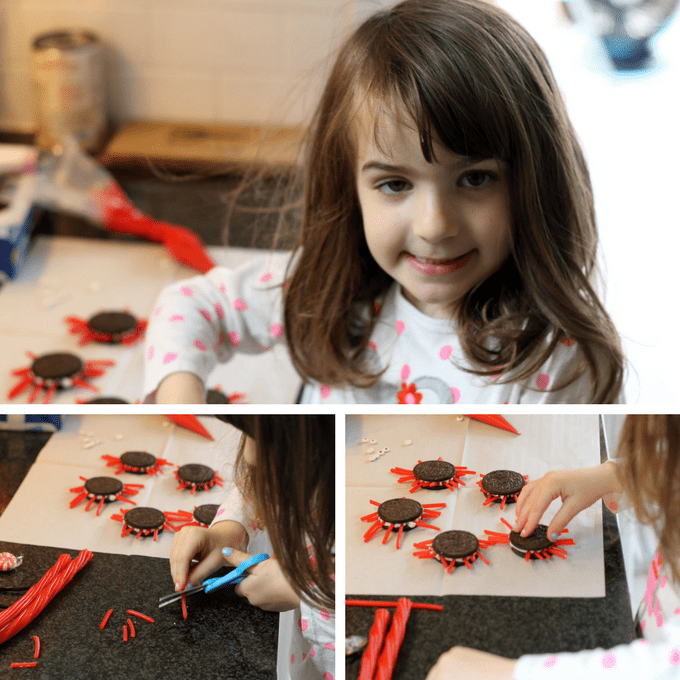 And here are the many-legged creatures she created. It's hard to believe I didn't help her AT ALL, huh?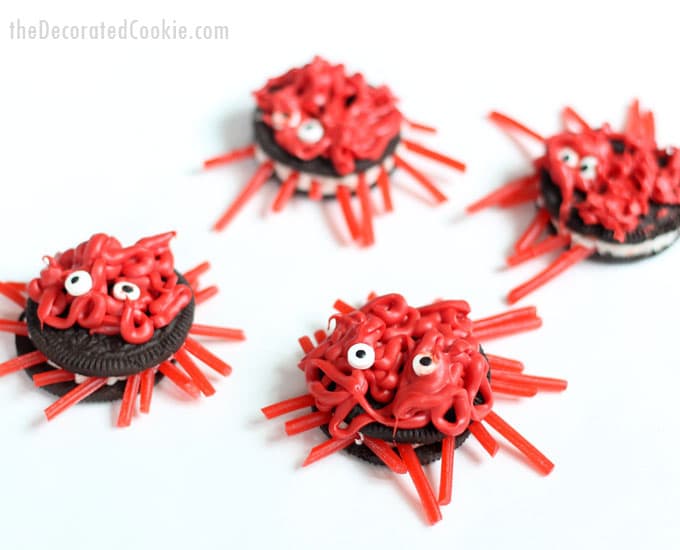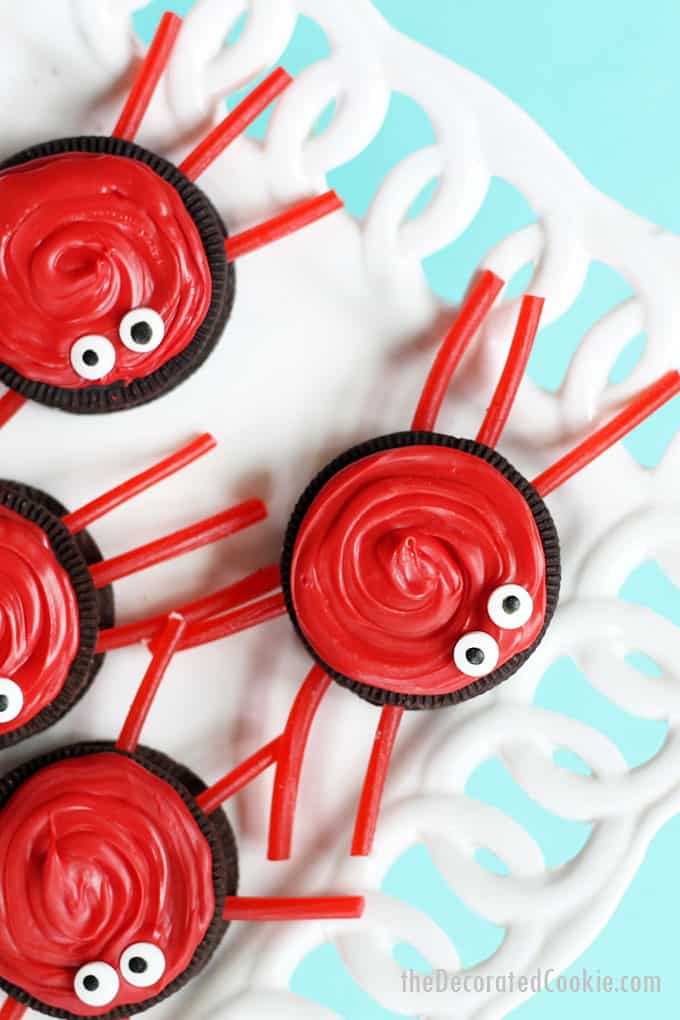 This post was originally published in June 2017 and updated in June 2020.
PIN FOR LATER: