Disclosure: *This post may include affiliate links. As an affiliate, I earn from qualifying purchases.


Fall Festival Idea for a Halloween Game: a "Decorate Me" pumpkin craft for little kids (or big kids).
pumpkin craft Halloween game
Did I mention I got roped into, I mean, not roped into, no, I volunteered to help run the Fall Festival at my daughter's school? Well, I'm spending way too many hours obsessing over this Festival. The games, the decorations, the volunteers, sorting piles of sidewalk sale donations, ordering spoons, where can I find black construction paper, aaaarrrggghh!!!! But it's fun, really. No, really. Luckily I'm co-planning with a good friend, so our "meetings" involve food and wine. But that's how this face-decorating Halloween game came about.
I thought I'd share one activity I'm making for the day. Just in case you're in the same boat and searching for stuff to make for your kid's Fall Fest. This is just something we'll have sitting around for the pre-schoolers and pre-K kids. A "Decorate Me" Jack O' Lantern, a la Mr. Potato Head.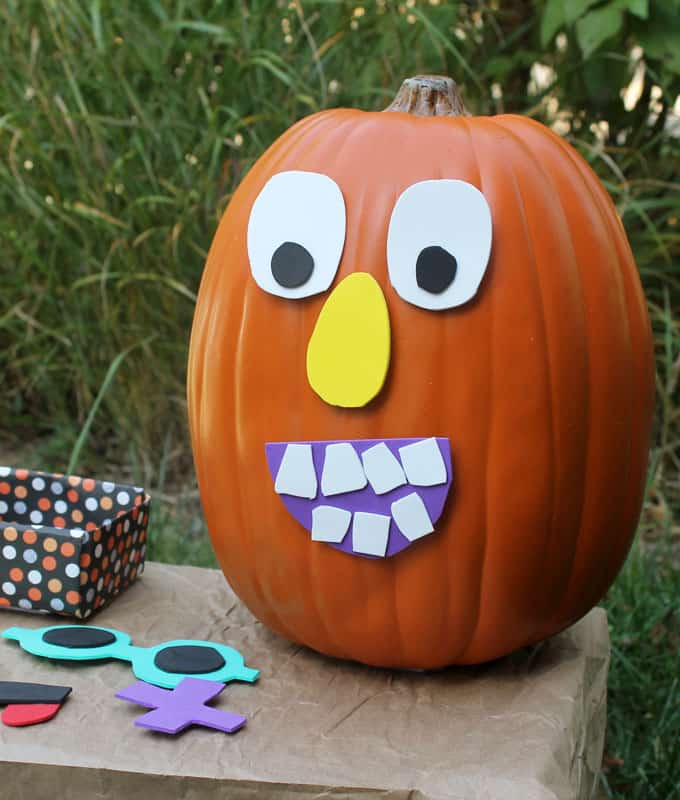 Here are some of the different face ideas: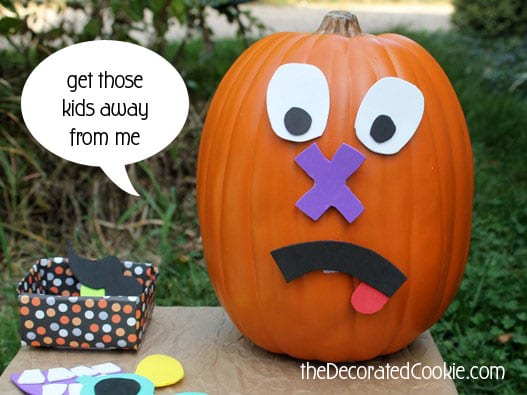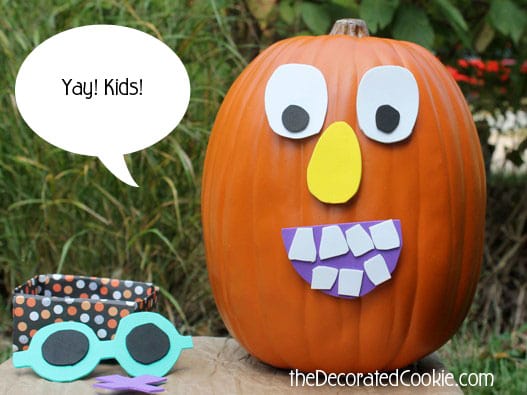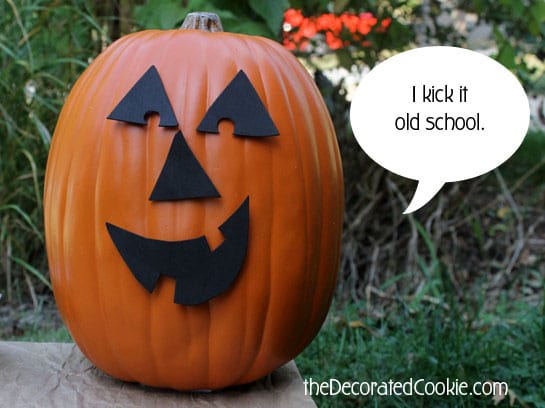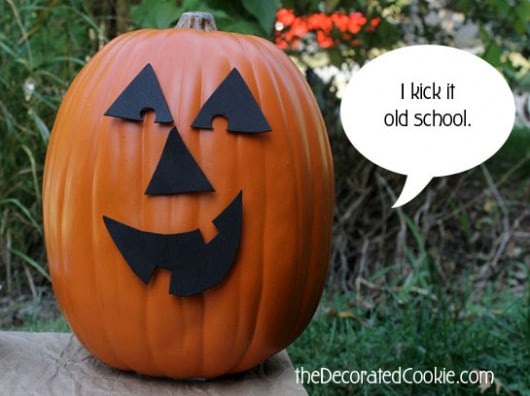 Tips on making a Decorate Me Pumpkin Halloween game:
• I purchased a large, fake "carvable" pumpkin from the craft store.
• I cut out different eyes, noses, and mouths from foam paper.
• I used Velcro dots: The backside on the pumpkin, two for the eyes, one for the nose and one for the mouth, and the other side of the Velcro on the back of each of the foam pieces.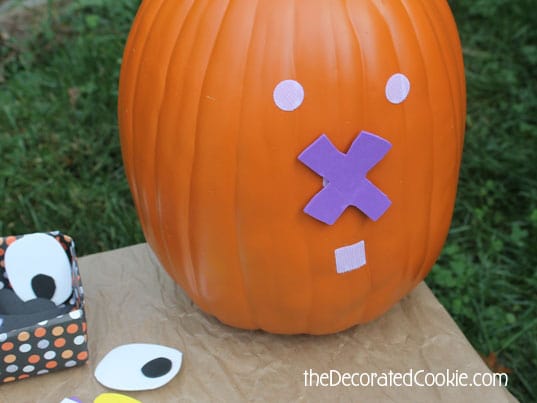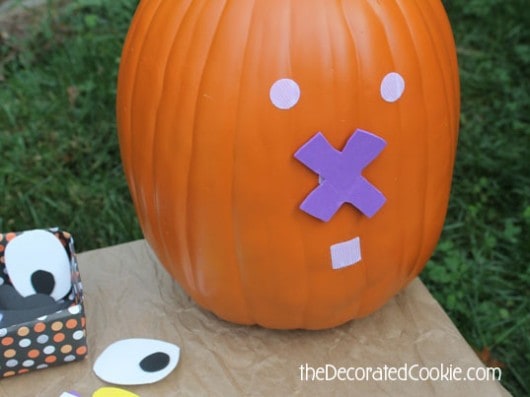 • For display: I turned a box upside down and covered it with kraft paper (that came in a box of something I ordered from amazon). I put a sign on the front that says "Decorate Me." I then put all the foam pieces in a little tray I made from origami. I then attached the tray and the pumpkin to the bottom of the box with Velcro. Bonus of the Velcro? You can store the pumpkin and pieces in the box for next year.