Disclosure: *This post may include affiliate links. As an affiliate, I earn from qualifying purchases.


Four ingredients and less than thirty minutes! That's all you need to make your own copycat version of Starbuck's lemon blueberry scones.
4-ingredient lemon blueberry scones
Oh, lemon blueberry scones, how I adore you. My love of coffee has been well-established, as have my Starbucks runs for said liquid gold. And while I'm fulling up on my caffeine, I can't leave without a treat. Lately, I'm all about the bagel bites. But scones are one of my biggest weaknesses. A rich, flavorful scone goes perfectly with a cup of hot coffee. I tend to go for the Starbucks blueberry and lemon scones myself, because I so rarely make scones at home. Well, that's about to change. Turns out, you can make your own blueberry and lemon scones with just FOUR ingredients in less than half an hour.
I've used this shortcut before to make 2-ingredient biscuits. To make biscuits, combine self-rising flour and heavy whipping cream. To turn them into scones with blueberry and lemon flavors, I added… blueberries (of course) and lemonade. Yes. A cup of lemonade. That's it. I can't believe how beautifully these turned out. They were so easy, it just doesn't seem quite right to get such flavor with so little work.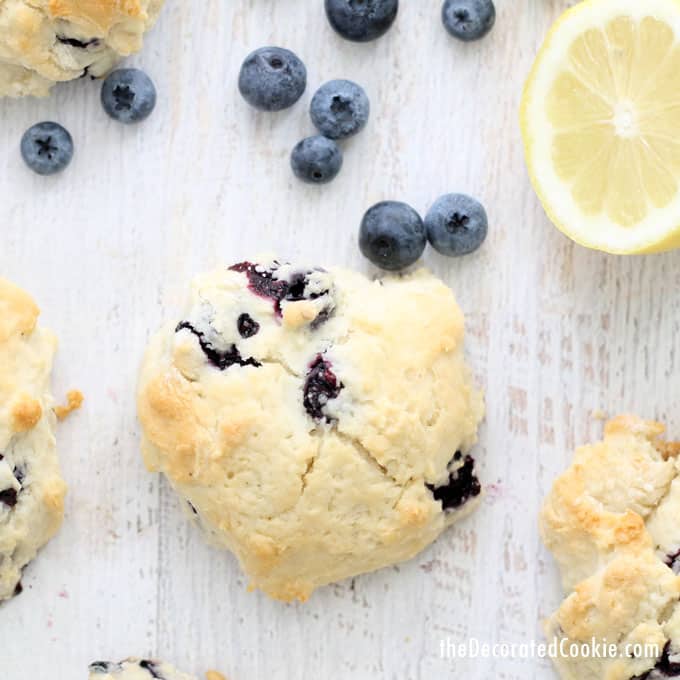 One tip to be sure your lemon blueberry scones are light and a bit airy rather than dense: Do not over-stir the batter. Mix up your ingredients just until blended and try to minimize the handling. Because the batter is a bit soft, rather than add additional flour to make the batter less sticky to pat out and cut out shapes, I dropped the batter on the baking sheet by spoonfuls so my hands touched the scones as little as possible (until they were done, then I was all over them).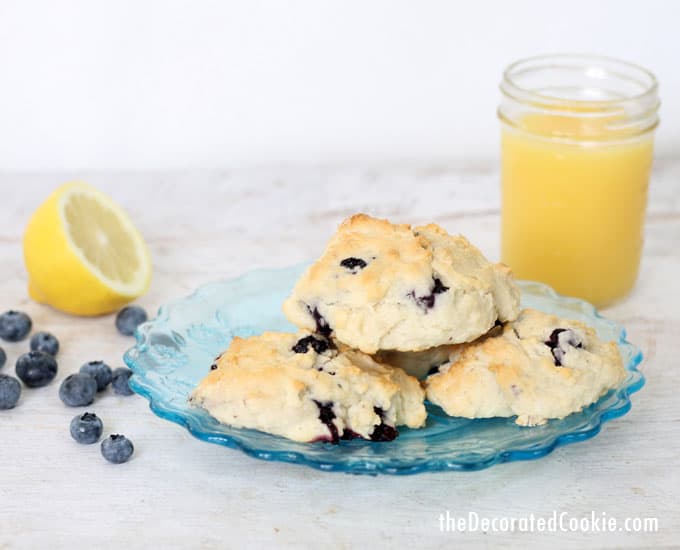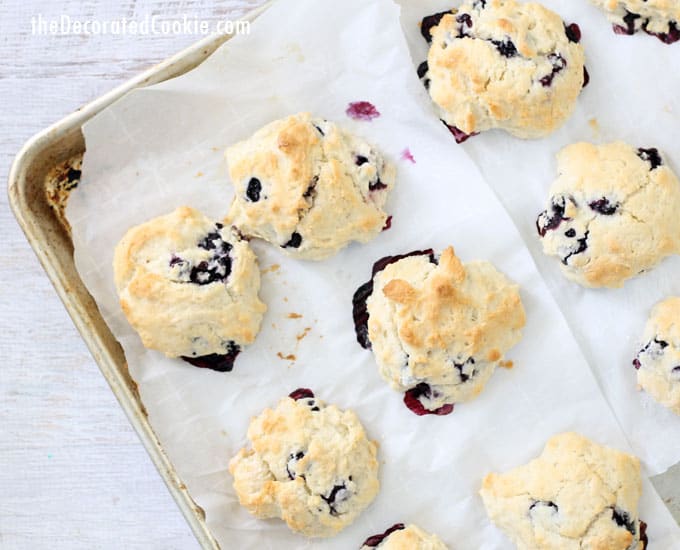 As you may know if you share my addiction, the Starbucks version of the scones is topped in sugar. I omitted this not only to cut out the unnecessary sugar, but because I really wanted to be able to call these "four ingredient scones." If you like, after the scones are baked, brush the tops lightly with melted butter and sprinkle on some sugar. Or, simply eat them as is, no butter needed, with a cup of hot coffee or tea.
All my Starbucks copycat recipes:
how to make scones with lemonade:
This post for four-ingredient blueberry and lemon scones also appears on Food Fanatic.