Disclosure: *This post may include affiliate links. As an affiliate, I earn from qualifying purchases.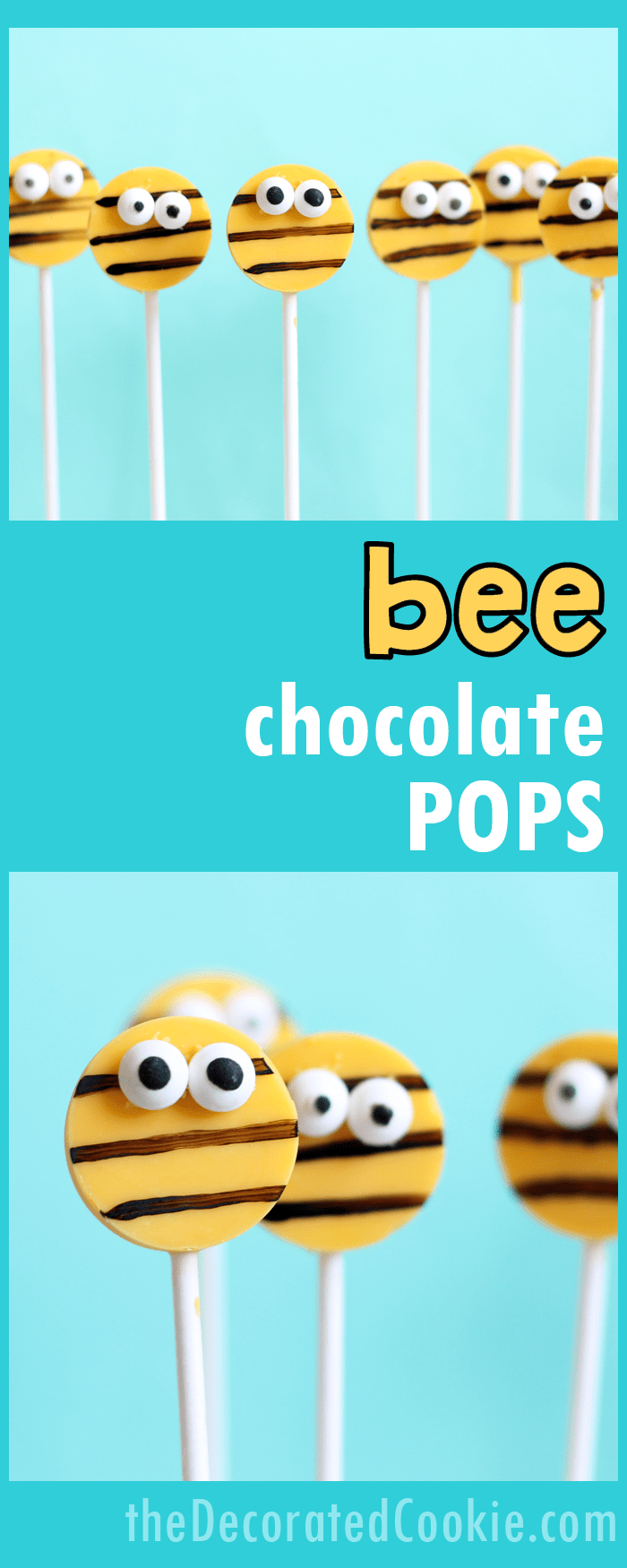 Yes, yes, I know, these bee chocolate pops are adorable (taking bow). But you know what's even better than bee chocolate pops? Zinnia and the Bees, a new book by Danielle Davis.
bee chocolate lollipops

Children's literature has long been my first love, so I'm a fan of Danielle's blog, This Picture Book Life, all about books for kids.
We've even shared a couple blog posts: I made doodle cookies for The Girl with the Parrot on Her Head and giraffe marshmallows for One Word from Sophia.
And then I saw she wrote a book. And then she's all, do you want a copy? And I'm all, um, yeah. And I'll make bee treats to boot!
When a colony of honey bees tries to escape their monotonous honey-making lives and accidentally pick seventh-grader Zinnia's hair as their landing site (thanks to the bee scout's error), it just adds to her drama.
She's already gotten in trouble on the last day of school for yarn bombing the school mascot, her BFFs have been ignoring her, her older brother leaves home without a word, and her mother is too consumed by order and her dental practice to offer comfort.
For a relatively straight-forward story that takes place in a short amount of time, there are so many layers of awesome packed in this book.
Namely, loneliness, friendship, anxiety, redemption, humor, and all-around quirkiness. We even get the bee's perspectives interspersed throughout the book, as they go through their own journey with much of the same emotions.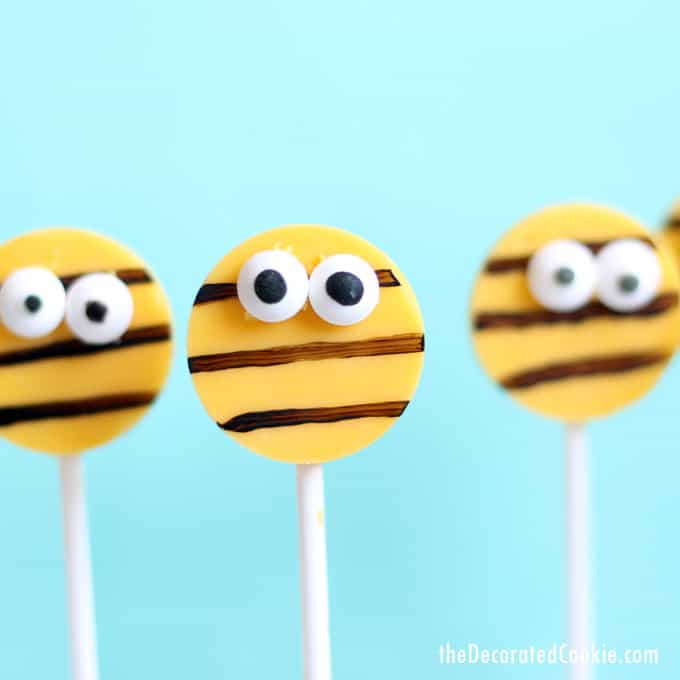 After I read the book, my nine-year-old daughter was looking for something to read one night at bedtime, so I gave her Zinnia and the Bees.
Fast-forward a week and she's learning how to knit so she can be a yarn-bomber, just like Zinnia. (My daughter also has this long, thick, curly mass of hair, so I'm keeping my eye on it for bees.)
Find Zinnia and the Bees HERE!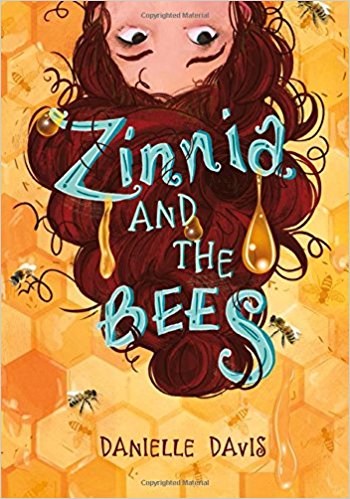 how to make bee chocolate pops
you will need
chocolate vs candy melts
*If you prefer to use chocolate chips instead of candy melts, melt white chocolate chips in a bowl in the microwave according to package directions. Stir in yellow oil-based candy color until desired color is achieved. (Be sure to melt in a bowl and not directly in the decorating bag. Chocolate melts hotter than candy melts.)
tips on supplies
**The silicone mold comes with lollipop sticks, so you don't necessarily need to purchase additional sticks. However, I find the sticks that come with the mold are too short, so I like to use my own. The 6-inch sticks have a thicker diameter so they don't fit perfectly in the mold, but if you jam them a bit, they work just fine.
what to do
Pour some yellow candy melts (about 1/2 cup) into a disposable decorating bag.
Microwave at 70 percent power for 90 seconds. Massage the bag and continue to microwave, if needed, at 15 second intervals until the candy melts are almost melted.
Massage the bag to use the residual heat to completely melt the candy. You may also melt the candy in a microwave-safe bowl and pour into the bag. Snip the tip.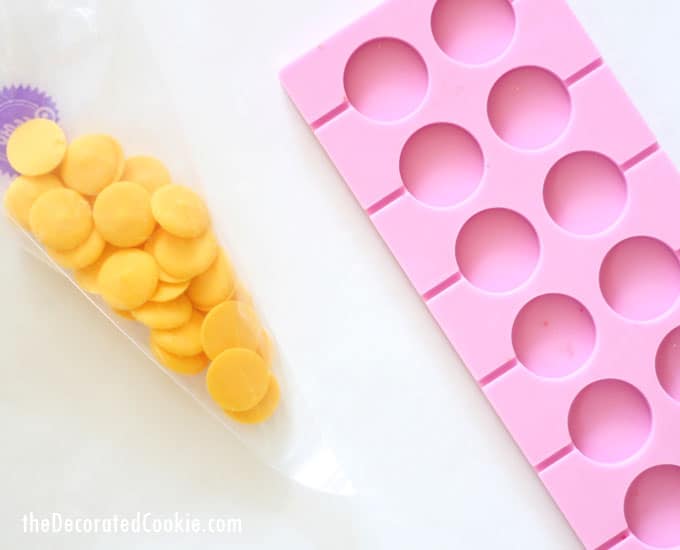 Pipe to fill the mold's cavities (1/2 cup of candy melts will make six pops). Smack the mold against the counter a few times to be sure the candy fills the entire cavity.
Insert the lollipop sticks and turn a bit to coat. If you are not using the supplied sticks and using 6-inch lollipop sticks, you'll have to jam them a bit to fit.
Let set fully, at least 30 minutes, preferably an hour.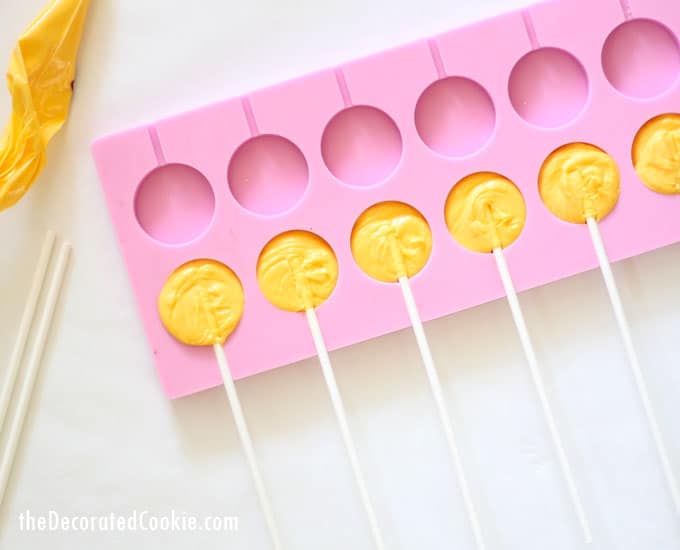 Remove from the cavities and decorate! Use a paint brush to paint black stripes on the candy. Re-melt a bit of the yellow candy melts and use a toothpick to dab bits of melted candy on the candy eyes to adhere to the lollipops.