Disclosure: *This post may include affiliate links. As an affiliate, I earn from qualifying purchases.


How to make quick and easy kitty cat bread from a silicone mold and store-bought bread dough.

kitty cat bread
You may already know that we have four cats. And that I post cat memes and cat jokes and cat everything over on my facebook page.
So I was pretty giddy about getting these Charlie Cat silicone molds. I had to try them out. I decided to start small with something super-easy and fast, just to see how they worked, so I made kitty cat bread.
I simply used a tube of store-bought, refrigerated French bread and jammed it into the mold.
I lost a bit of the detail on the cats, so next time I may try my own recipe for homemade bread, or I'll try something else with more fluidity, like chocolate or cheese.
But for an idea that took minutes to make, gosh this kitty cat bread is adorable.
Serve these with cheese, butter, as a dinner side, for happy hour, or just to stick in the lunch box of your cat-loving kid. I'm sure my fellow cat adorers will find a good use for these cutie pies.
By the way, I googled "cat bread" to try and figure out what, exactly, to call these. I had no idea that putting your cat's face through a slice of bread was a thing, but google assures me it is.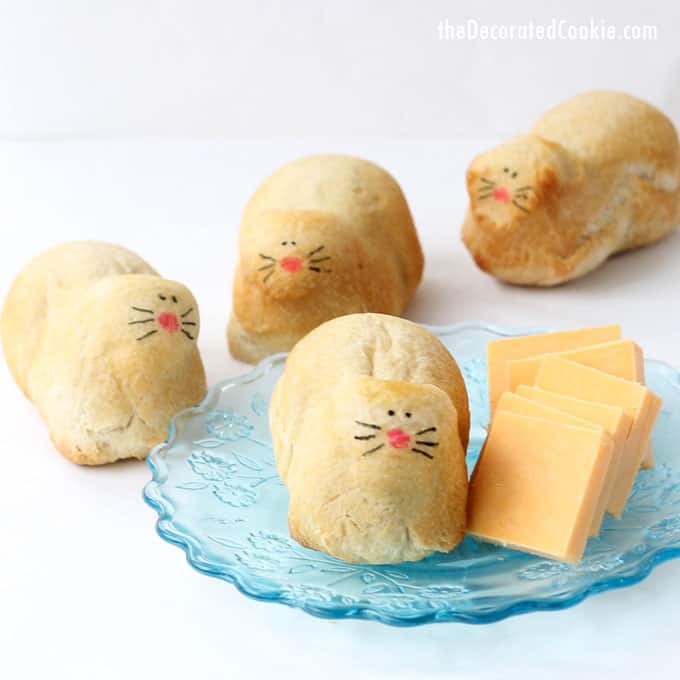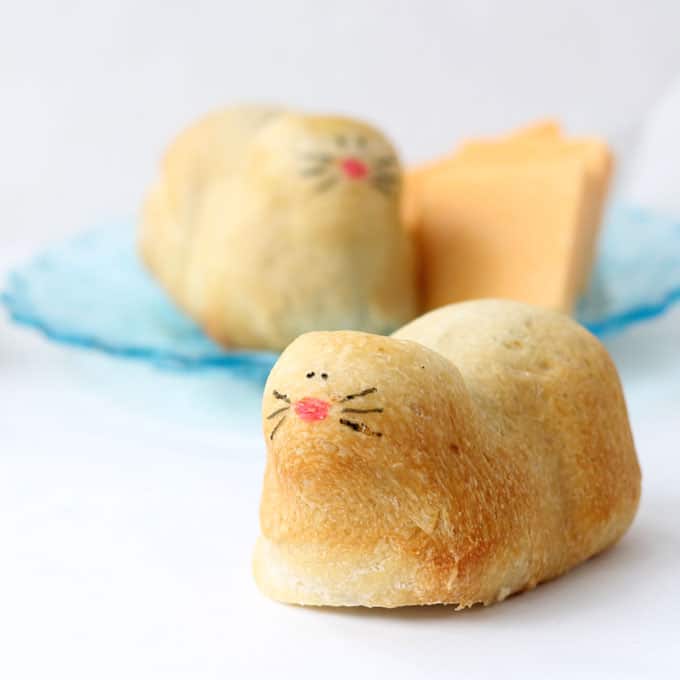 how to make kitty cat bread
you will need:
what to do:
Preheat oven to 350 degrees F. Spray the molds with cooking spray and wipe away excess with a paper towel.
Open the bread and divide in thirds. It helps to bring the dough to room temperature first. Press a third of the bread into three of the molds. (Keep in mind the bread will rise, so fill the molds about two-thirds full.) Place on a baking tray and bake according to package directions, about 20 to 25 minutes. Let cool and remove from molds.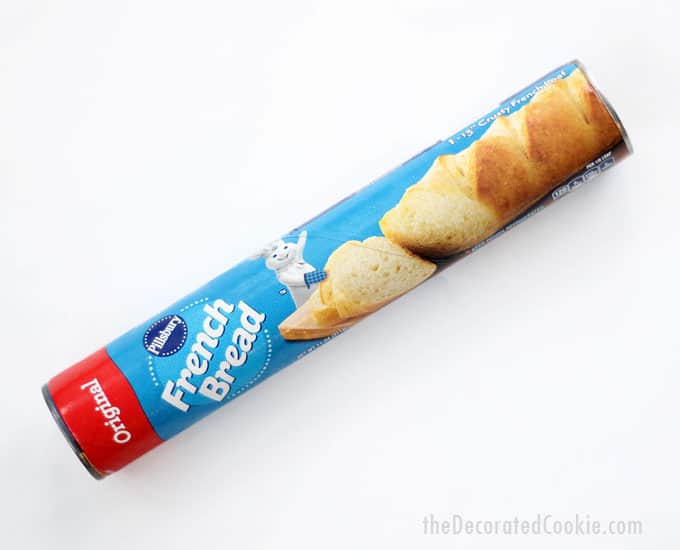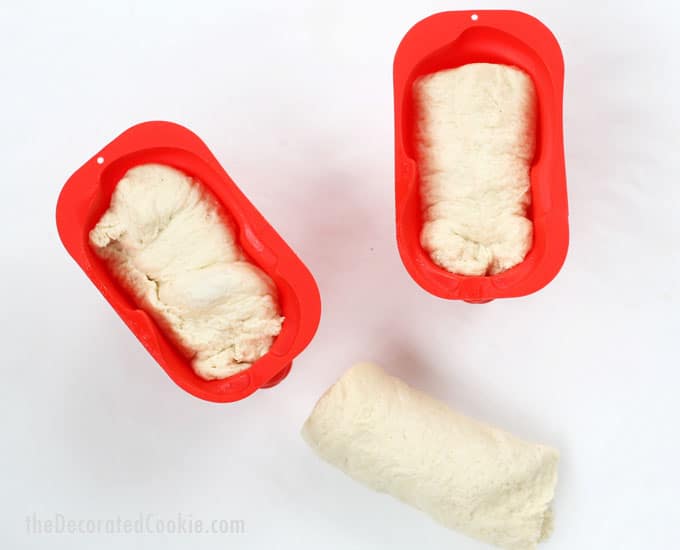 Use the food writers to draw noses, eyes, and whiskers on the bread. TIP: If the bottom is wobbly, trim a bit with a serrated knife.