Disclosure: *This post may include affiliate links. As an affiliate, I earn from qualifying purchases.


Halloween chocolate bark with marshmallow ghosts.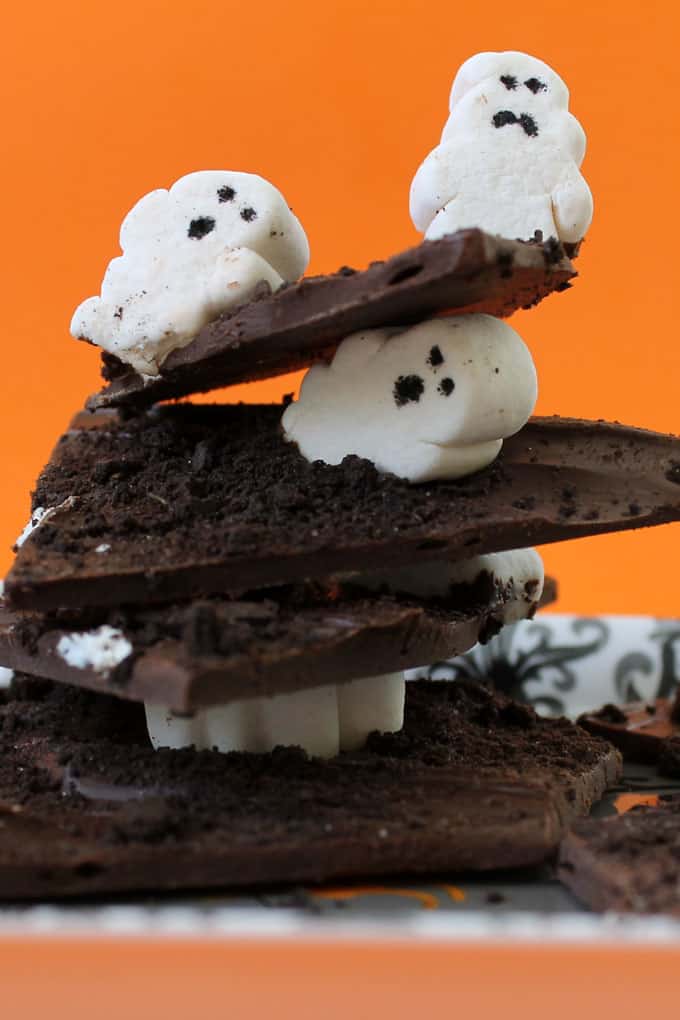 Halloween chocolate bark
I mentioned a few posts ago that I got that big, huge, free box of marshmallow awesomeness from KRAFT Jet-Puffed, remember? No? (See these pumpkin marshmallow pie pops.) I told you it'll take me awhile to work my through it experimenting with different uses for marshmallows. In the box I found a couple bags of these silly little bite-size ghost marshmallows from Jet-Puffed, or "Ghostmallows," and they just screamed for chocolate. And chocolate bark is the easiest ever treat to make which you can customize however you like. So, Halloween chocolate bark.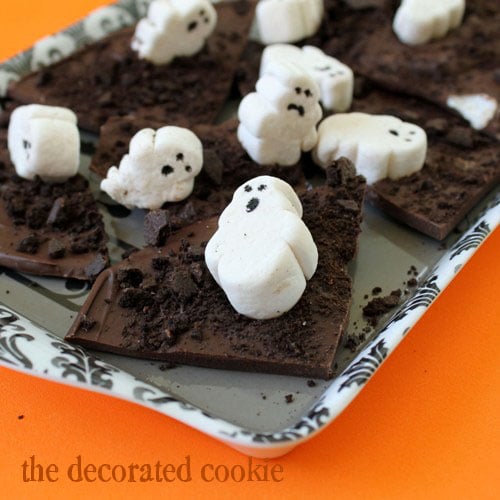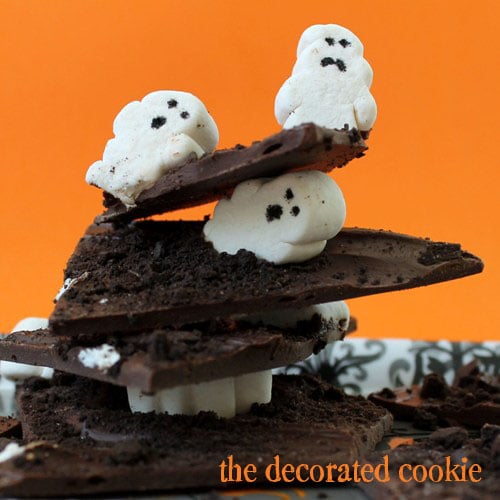 You can add candy corn, nuts, or whatever else you like, though I made most of mine just with crumbled chocolate cookie wafers sprinkled on the melted chocolate. I was going for a sort of graveyard look.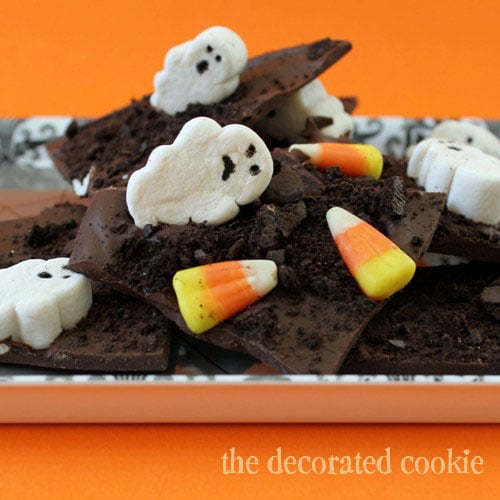 To make ghostly Halloween chocolate bark
you'll need*
Jet-Puffed GhostMallows

black edible writer

12-ounce bag of chocolate chips (or more! milk, semi-sweet, whatever you prefer)

baking tray

parchment paper

crumbled chocolate cookies and/or candy corn (optional)
*Find the edible writer at the craft store or specialty stores. Click HERE for tips on food decorating pens. You can add anything else you like in addition to the marshmallows, such as crumbled cookies, candy corn, nuts, whatever.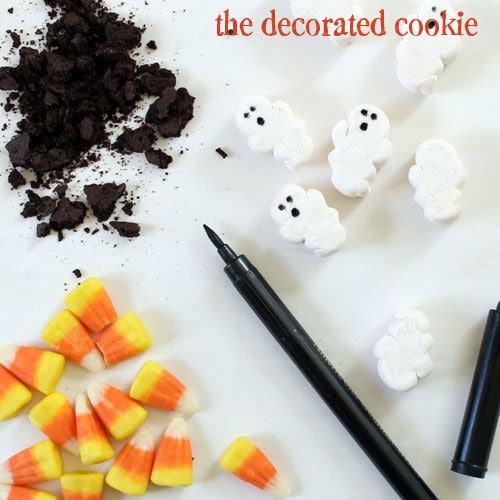 what to do:
Draw faces on the marshmallows with the black edible writer. Set aside. Line a baking tray with parchment paper. Melt the chocolate however you prefer, either in a double boiler, in a bowl set over simmering water, or in the microwave according to package directions. Pour the chocolate onto the tray and spread to about 1/4 inch thickness (a 12-ounce bag won't fill the whole tray). If desired, sprinkle crumbled chocolate cookies, candy corn, nuts, or whatever you want on the chocolate. Arrange the ghosts on the chocolate, pressing down gently to secure in the chocolate. Refrigerate until set, 1 to 2 hours, then break into pieces.