Disclosure: *This post may include affiliate links. As an affiliate, I earn from qualifying purchases.


Still need a Christmas gift idea? Make gingerbread man fudge sticks in under 5 minutes.
gingerbread man fudge sticks
I saw these in the store and my first thought was "gingerbread man fudge sticks." The best part? You can make these in five minutes from three ingredients, all found at the supermarket.
And by the way, this is NOT a sponsored post. Keebler has no idea I even made these. Unless one of the elves snuck in my kitchen.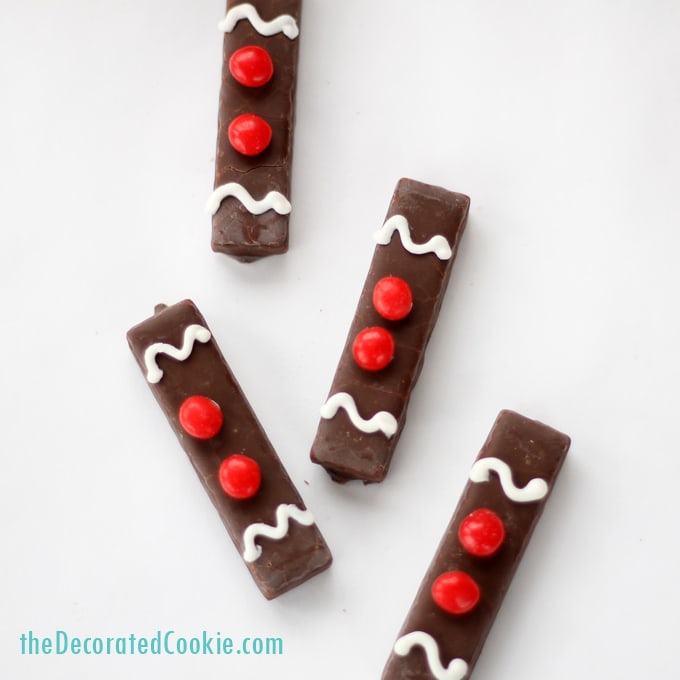 All you need are these Keebler Fudge Sticks, some red hots or any other red candies, and some white cookie icing. Here, I had a bag of icing handy, fitted with a size "2" tip, but you can buy the icing pre-made from the baking aisle of the supermarket. Let them dry, package them up, and you have a cute gift to give or serve.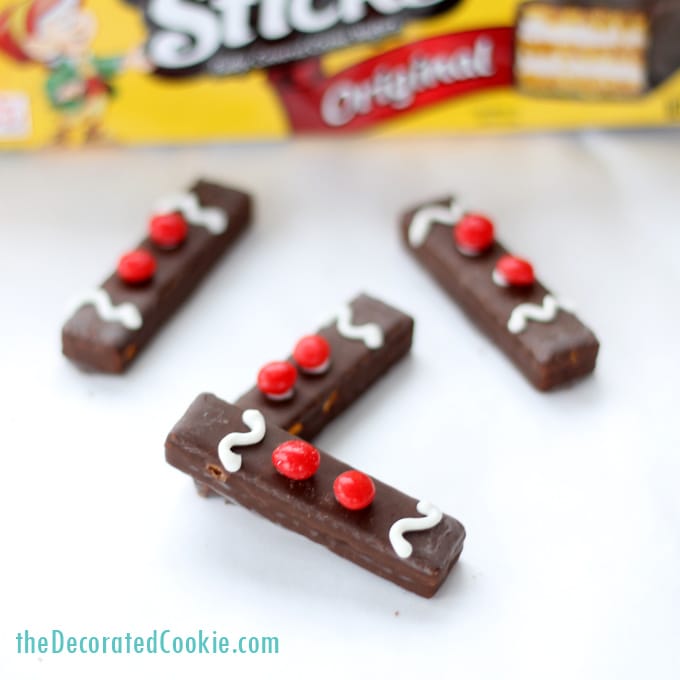 And by the way, this is what it looks like to try and work with kids. They always want to help.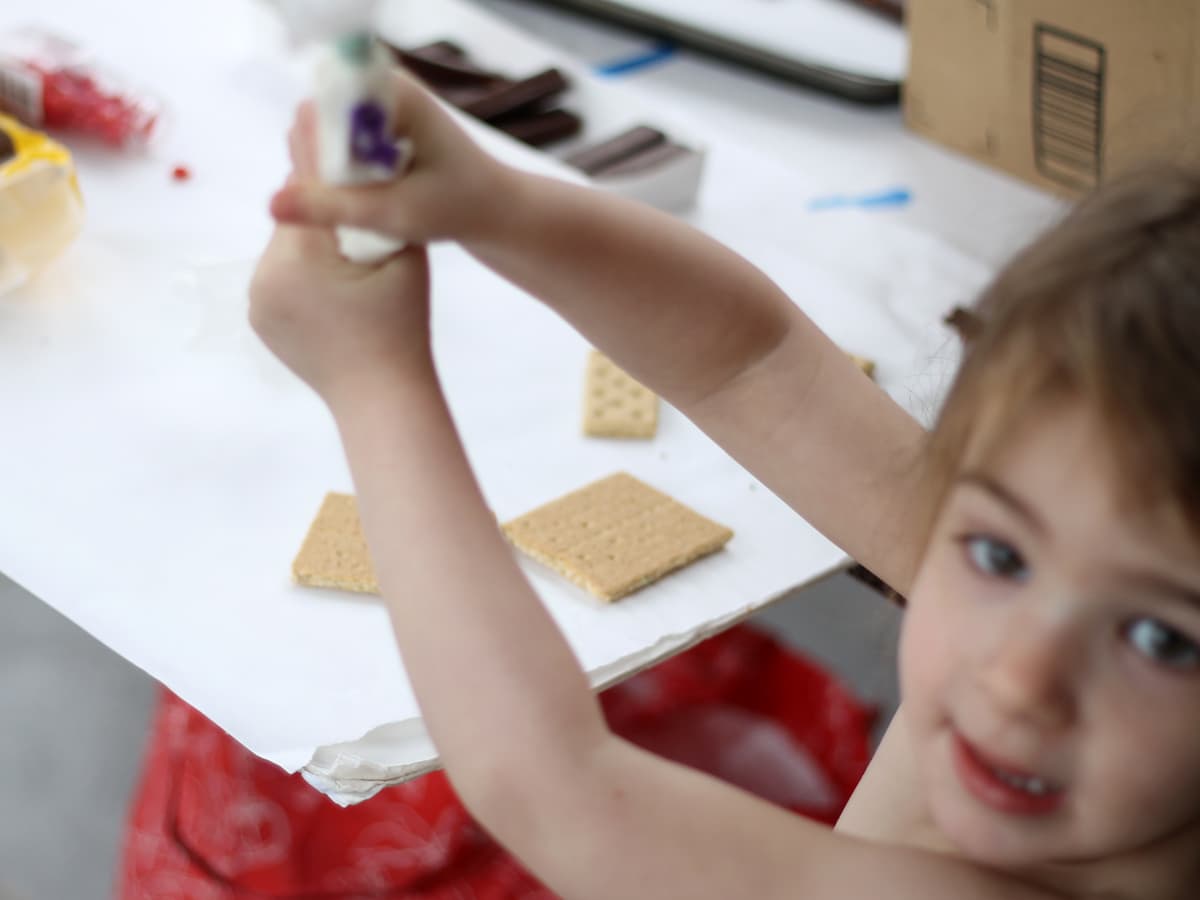 how to make gingerbread man fudge sticks
you will need:
Keebler Fudge Sticks
tube of white cookie icing
red hots or red candies
what to do: Pipe squiggles on the sticks. Pipe two dots and adhere the red candies. Let dry.